Finding love online can be difficult when you are just one of millions actively seeking a partner.
So Brandon Scott Wolf has found a way to increase the odds in his favor. He's created DateBrandonScott Wolf, a dating site where he is the only dating option.
The website claims to be "America's No. 1 Online Dating Site for Brandon Scott Wolf."
Women interested in dating the 25-year-old Brooklyn-based bartender and comedian simply need to fill out a profile and write an essay between 500 and 1,000 words about "an accomplishment or event, formal or informal, that marked your transition from childhood to adulthood within your culture, community, or family."
In return, Wolf promises to be the perfect partner for a woman seeking a serious relationship, which he defines as "being able to lay on a couch together while wearing pajamas and watching 'Bob's Burgers' (LOL)."
Wolf is cautiously optimistic he might find lasting love from one of the applicants.
Since Wolf is a known comedian who contributes jokes to the "Weekend Update" segment on "Saturday Night Live," you're forgiven if you're not sure he's serious.
"People have asked me, 'Are you serious? Is this a joke?' And my only response is, 'I'm not even sure,'" Wolf told Mashable. "There's a part of me that's hoping someone is going to get this 100 percent, and won't catfish me, and then I'll ask them out on a date."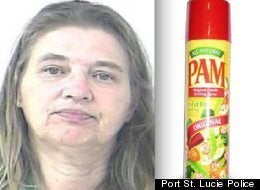 Bad Sex
Popular in the Community