Released Oct. 3, "Slow Down" sees the handsome singer-songwriter joining a male love interest for a drive through a desert in a battered pick-up truck. The pair share an awkward embrace by a campfire before joining hands in the daylight. 
In the song, which Stansell co-wrote with Los Angeles-based producer Mylen, the 29-year-old advises a prospective lover to proceed with caution. "I'm thinking we could slow down, take all the time you need on me," he croons. "Baby, slow down/'Cause you and I together, we don't have to be in a rush to fall in love." 
Stansell, who originally hails from Tennessee, told The Huffington Post that the song is "about holding on to those initial feelings of attraction without overcomplicating them." 
"So many times, people get wrapped up making sure that everything makes sense that they forget to enjoy the person that is right in front of them," he said, noting that the tune was partly inspired by a recent dating experience. "My goal is to share my experiences and life in an authentic way. I just happen to be gay, so that aspect of my life naturally is reflected in my art," he said.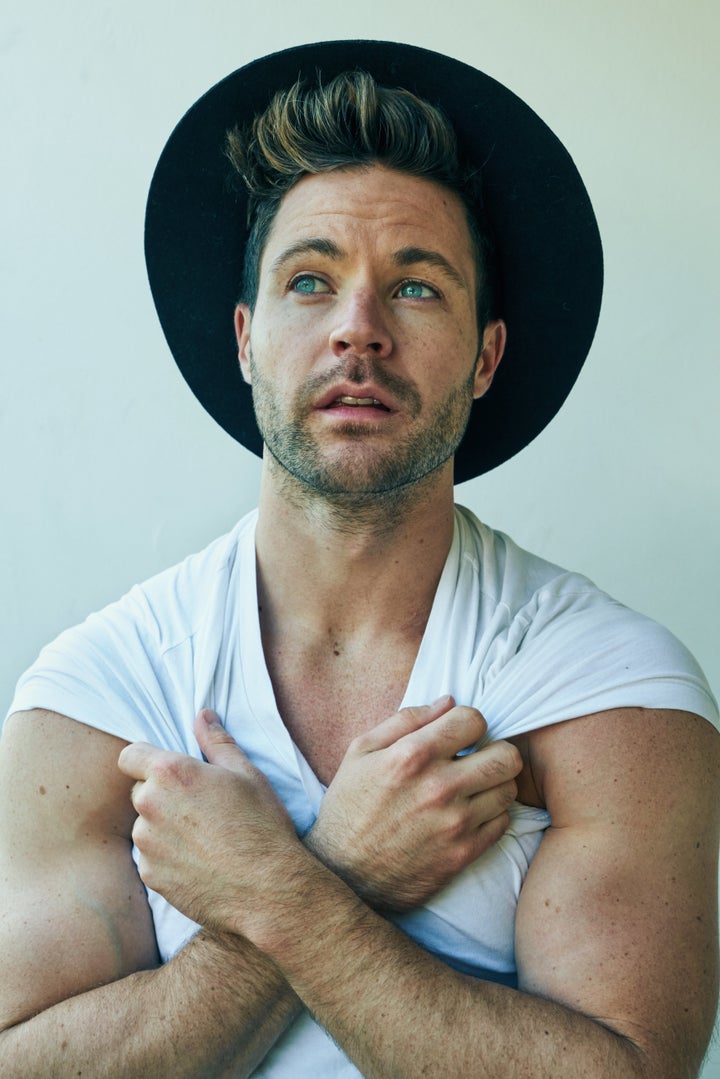 The song, which is also the title track of Stansell's new, three-song EP, features backing vocals from country artist Ty Herndon, who came out as gay in 2014. The significance of Herndon's presence on the album isn't lost on Stansell, who called the "What Matters Most" singer a personal inspiration.
"In so many ways, he paved the way for artists like myself," he told HuffPost. "So having him sing on the record was not only an honor for me, but also my way of saying thank you and acknowledging him for being the leader in this world I am stepping into." For his part, Herndon echoed that praise. "I'm so happy to be a part of this talented man's journey," he said. 
Naming Years & Years, Dolly Parton and Tracy Chapman as artistic influences, Stansell described his sound as "California country," and said his music is just as reflective of his current home in Los Angeles as it is by his Nashville roots. While the roster of openly gay country artists continues to grow, the singer hopes his work is an "honest reflection" of his life that all listeners can identify with. 
"I write songs about love, loss, hope and heartbreak ― human feelings I think everyone can relate to," he said. "So it's not an issue of being relatable, it's an issue of being genuine and present." 
REAL LIFE. REAL NEWS. REAL VOICES.
Help us tell more of the stories that matter from voices that too often remain unheard.
BEFORE YOU GO
PHOTO GALLERY
Academy of Country Music Awards 2016