I base much of my graduate class in Integrated Marketing at NYU on a simple but what I think is inspiring mantra ... marketing is a spectator sport. Now of course we are all marketers so of course we would buy into that premise.
But we really can learn a lot by observing how brands behave in the marketplace, and how consumers react to them. Both the winning brands and the ones that are struggling a bit with it.
I'm also a big believer that brand marketing both reflects and inspires our popular culture. So you can imagine that as a marketer and as a dad, I'm thrilled with how brands have embraced the role of dad in the family. Portrayal of fathers has done a complete 360 IMHO, and I couldn't be happier. How brands now showcase fathers is both reflective of our current culture but also inspiring more fathers to do the same.
That's the power of marketing.
I'd like to highlight a few standouts, and take a look at their work. Here are three big consumer brands who have all recently portrayed dads in a new light.
First up is Tide, with "Dad Mom," and its portrayal of the growing population of stay-at-home-dads. #SAHD. I love the masculinity...evolving gender roles doesn't make any of us less male or less female. We are just taking care of our families!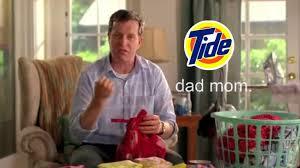 Next up is Campbell's Soup with it's showcase of two gay dads. Made for real, real life. Indeed. It's amazing to see an iconic American brand take on a new personality and respect new kinds of families.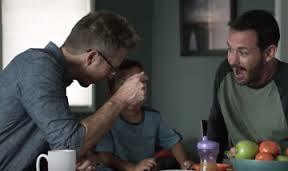 And finally from Cheerios, on the other end of life's spectrum, a grandfather moving back in with his family. Tissue alert. Cheerios has been on the forefront of representing American families... now at all stages.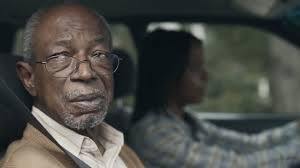 I'm feeling inspired and well represented... as a marketer and as a dad.