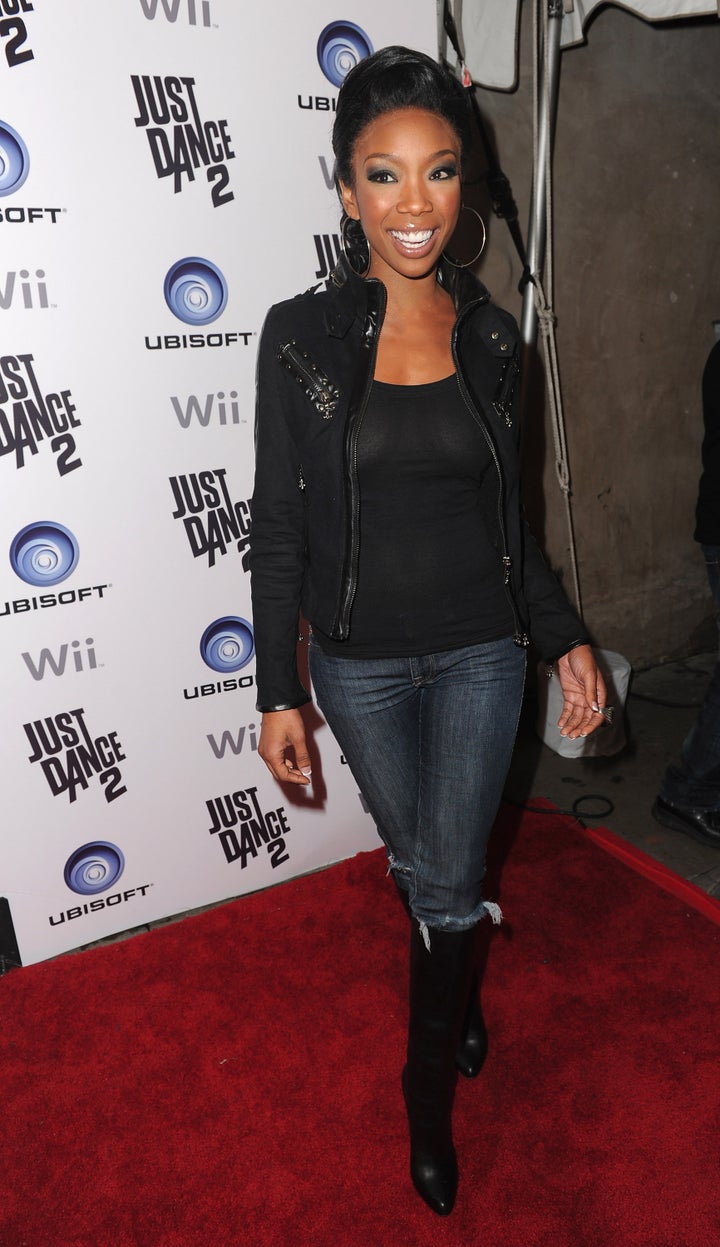 Brandy recently admitted that she's been celibate for years, and now she gives her reasons why in an interview with Life & Style.
The magazine's press release follows:
R&B star Brandy Norwood opens up to Life & Style about her shocking admittance on the Oct. 11 episode of Dancing with the Stars that she hadn't been intimate with someone in 6 years.

In an exclusive interview, Brandy clarified her remark. "I haven't been with a man seriously and in love in six years," says Brandy, 31. "And, honestly, I tend to abstain if I'm not in a relationship." So has she been celibate for six years? "Um, no. But it's been a long time. We're talking years," Brandy admits.

The opportunity has certainly been there. "I actually went on a blind date a couple months ago that was very interesting but nothing serious," she says. She even confirms her interest in rapper Flo Rida. "I was very interested in him," Brandy says. "I mean, how can you not be -- he's very attractive. But there was just something about us that didn't click."

Until Brandy meets the right guy, DWTS is helping her feel confident again. "I always relate sexy to being in love," she says. "But I'm starting to realize that if I put on a little leotard like when I danced the rumba, I could feel sexy a lot more!"
WATCH Brandy's most recent 'Dancing' performance: