Here's a truly titillating type of lingerie: a brassiere for men.
Kaku Nishioka, owner of a Tokyo clothing store, has just started selling a guys-only garment known in Japanese as the Kahei Oyasumi bra.
It is designed to help perk up a man's chest, called "moobs" by some, while he sleeps.
"If a man has good pectoral muscles he is at just the same risk as a woman of having them gradually stretched and left out of shape," he told the Mirror. "A man who wears this bra to bed at night will find everything is held firmly in place and looking good the next day."
The effects of gravity on a man's pectoral muscles have been underreported according to Nishioka.
This isn't the first time that Japanese bra manufacturers have tried to attract male customers. WTFark.com is keeping abreast of the trend in the video above.
Before You Go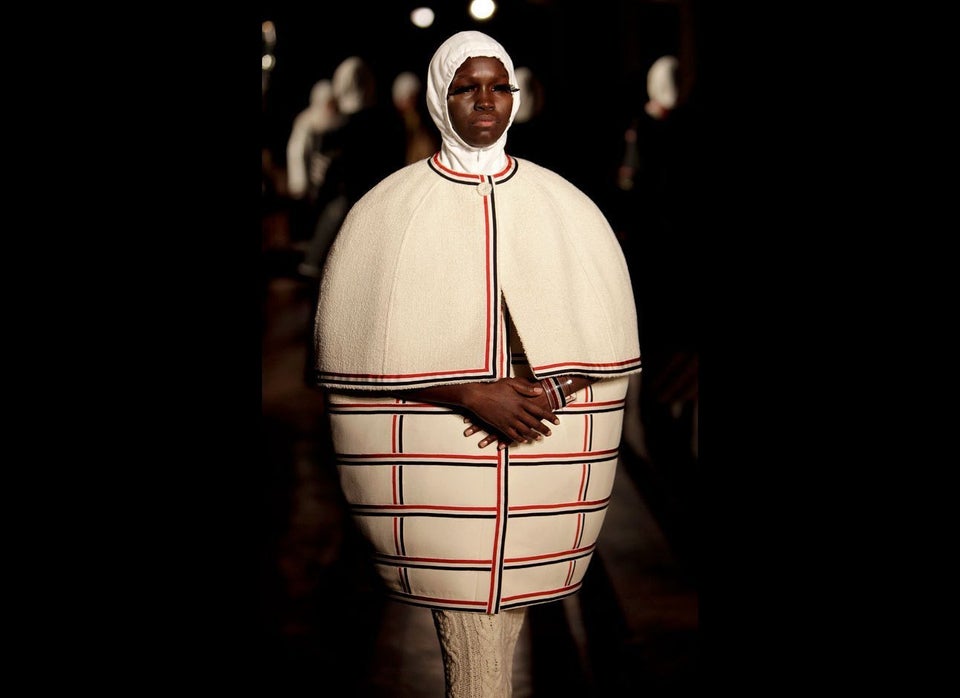 Wacky Fashion Week Style
Popular in the Community