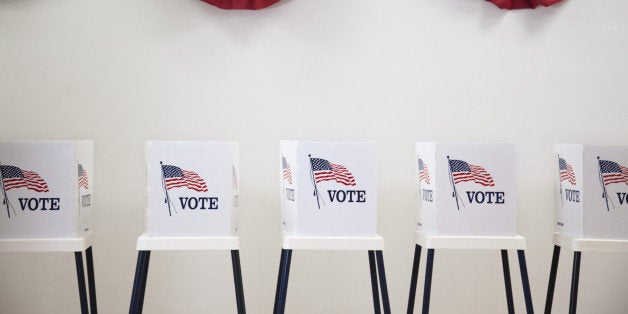 March 3 (Reuters) - A left-leaning town in southern Vermont is taking up on Tuesday a referendum to extend the right to vote in local elections to teenagers as young as 16, but even if the measure passes it would still require the state legislature's approval.
The so-called "youth vote amendment" would lower the minimum voting age in Brattleboro, a town of about 12,000 people, to 16 from its current 18, the age minimum for state and federal elections.
The amendment is part of slate of proposals being considered on Tuesday as part of Brattleboro's annual town meeting.
The idea was put forward by Kurt Daims, a longtime activist in the town, who said lowering the voting age would boost voter turnout and extend rights to a "disenfranchised group."
"Many teens have part-time jobs. They pay sales tax like everyone else. Yet, they have no representation in government," Daims said in an interview. "That's a terrible failure of our democracy."
In 2008, Daims was behind an effort to have Brattleboro indict then-President George Bush and Vice President Dick Cheney over the Iraq War, a symbolic gesture that was approved by voters.
If voters approve the voting age amendment, the town could become the second municipality in the United States to lower the voting age to 16, following Takoma Park, Maryland, in 2013.
Both efforts are supported by the organization FairVote, which seeks to strengthen voter rights in the United States. The group argues lowering the voting age would engage teenagers in the political process at a key stage in their lives.
Critics of lowering the voting age have argued that teenagers at those ages lack maturity and judgment.
Results from the vote in Brattleboro are expected Tuesday evening.
The most common minimum voting age in the world is 18, but several countries have moved to lower the age to 16. In 2007, Austria became the first country in the European Union to set its voting age at 16. (Reporting by Ted Siefer in Lowell, Mass.; Editing by Scott Malone and Lisa Lambert)
Calling all HuffPost superfans!
Sign up for membership to become a founding member and help shape HuffPost's next chapter
BEFORE YOU GO