NEW YORK -- New York City Police Commissioner William Bratton voiced full-throated opposition Thursday to a City Council bill that would criminalize the use of chokeholds, and said a slew of other NYPD oversight bills before the council are also unwarranted.
"I think clearly the chokehold bill, which is talking about criminalizing the chokehold, is totally inappropriate, totally unnecessary, misguided, and uninformed," Bratton told reporters after speaking to an audience at a "Brooklyn Newsmakers" breakfast held at the New York University Polytechnic School of Engineering in downtown Brooklyn.
He then thanked Mayor Bill de Blasio for announcing earlier this week that he would veto the bill.
"I think the mayor has spoken that he would not support it, and I'm very appreciative of that support," he said.
The bill, sponsored by Council Member Rory Lancman (D-Queens), would make use of a chokehold a misdemeanor crime punishable by up to a year in prison, a $2,500 fine, or both. Currently, chokeholds are only banned under NYPD guidelines. The bill would apply to all New Yorkers.
Both Bratton and de Blasio have argued that the ban under police guidelines is sufficient, and that outlawing chokeholds altogether could put police officers in danger.
Earlier this week, a report from the NYPD inspector general showed how 10 officers who used chokeholds in the line of duty, from 2009 through 2012, were barely disciplined for using the maneuver, if disciplined at all.
Although Bratton supported some of the recommendations made in the inspector general report -- including a streamlined discipline process and more transparency regarding discipline decisions -- he also defended his predecessor, Ray Kelly, for not doling out harsher penalties against officers who used chokeholds.
"[Y]ou can't read too much into some of the decisions he made absent understanding the information available to him at the time that he made those decisions," Bratton said, according to AM New York.
Lancman introduced the chokehold bill amid outrage over the death of 43-year-old Eric Garner, who died after an officer used a chokehold on him while attempting to arrest him for selling untaxed cigarettes. Last month, a grand jury declined to indict officer Daniel Pantaleo in Garner's death, setting off large protests across the city.
A spokesperson for Lancman had no comment for The Huffington Post on Thursday when asked about opposition from both the commissioner and mayor to the chokehold bill.
Earlier this week, however, Lancman told the Daily News that he hoped there would be a "dialogue with the mayor and other stakeholders so that by the time the bill reaches his desk, it will be something we can both support."
Bratton also told reporters Thursday that he's opposed to a host of other NYPD-related bills currently before the City Council.
"I would encourage the City Council that we already have sufficient oversight over the NYPD," he said, pointing to agencies like Civilian Complaint Review Board and the inspector general's office, as well as the soon-to-be installed federal monitor.
"We don't need additional bills at this time," he continued. "What we need from them is additional support, not additional activity that basically to our officers indicates a lack of trust and confidence."
One bill before the council would require the police department to post online "summaries of all use of force incidents on an ongoing basis." Two other bills in what's called The Right To Know Act would require police to identify themselves when stopping a person on the street, as well as make people aware that they have a constitutional right to refuse a search if there's no legal basis for it besides consent.
Before attending the "Newsmakers" breakfast Thursday morning, Bratton said he visited officers in the 79th Precinct, where two officers -- Rafael Ramos and Wenjian Liu -- were killed by a lone gunman named Ismaaiyl Brinsley on Dec. 20.
Bratton said he also visited the 84th Precinct, where the Ramos and Liu were normally stationed, and said that officers there were still "sorting through the many cards, many gifts that had been sent to the precinct."
Ramos and Liu's deaths precipitated tensions between Mayor de Blasio and the city's police unions, with union heads accusing the mayor of not giving enough support to police.
But on Thursday, Bratton signaled that those tensions were easing.
"We will work out our issues, as we always do," the commissioner said.
Before You Go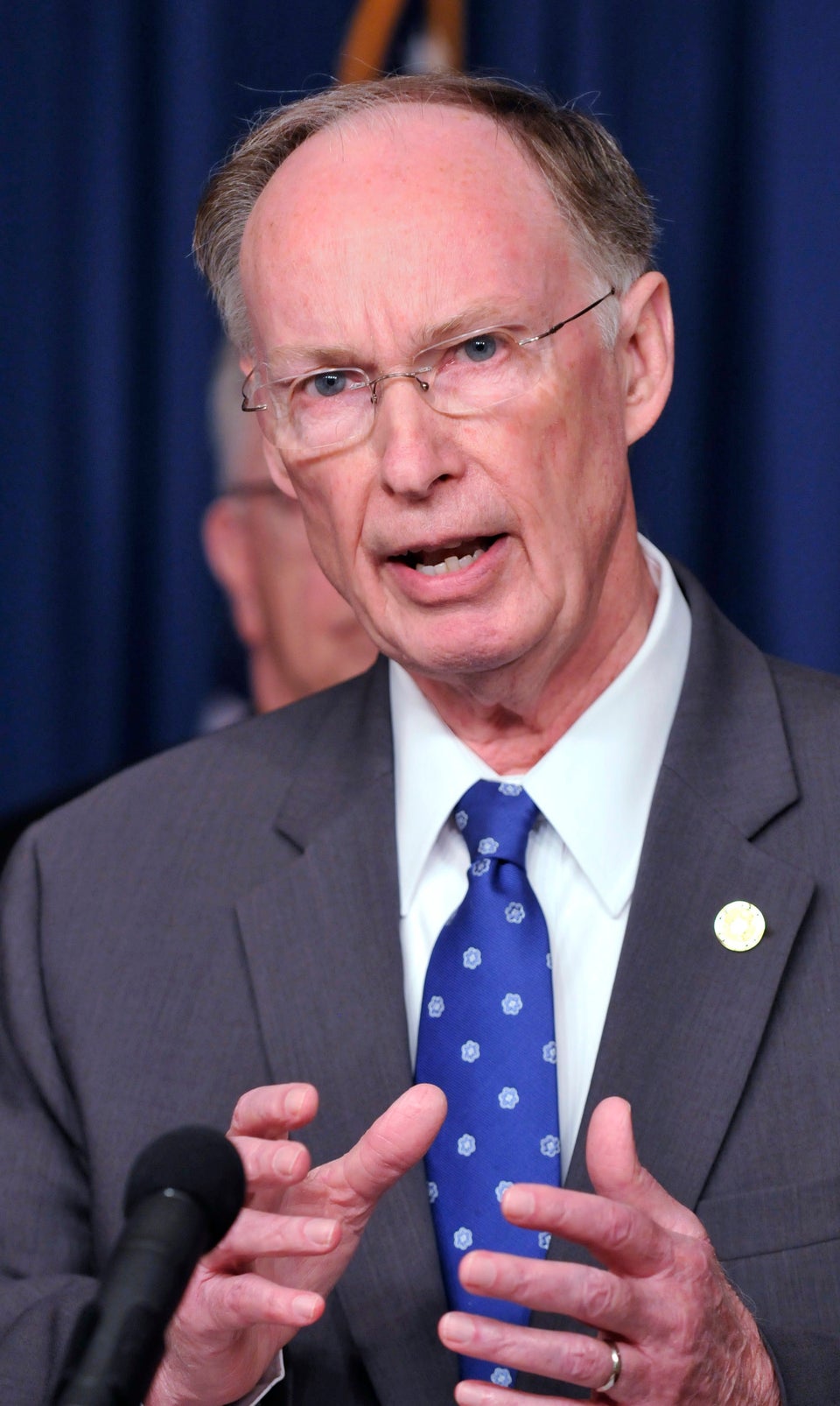 United States Governors
Popular in the Community