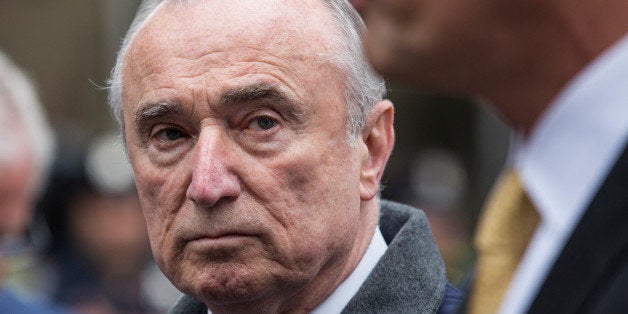 Police reform groups expressed outrage Thursday over NYPD Commissioner Bill Bratton's complaint that too many people are filming police officers.
Bratton spoke critically on Wednesday about the practice of filming police encounters, saying it is often "agitating situations."
"The cameras are everywhere, but when they start literally getting in your face, interrupting arrests, it starts to become problematic," he said, speaking at The Atlantic's "New York Ideas" symposium.
In a statement, Loyda Colon, co-director of The Justice Committee, called Bratton's remarks "outrageous and offensive." Colon noted that The Justice Committee "encourages all New Yorkers to support public safety by watching and filming police activity as a means of deterring and documenting abuse, a practice we call 'Cop Watch.'"
"Bratton's mischaracterization of this practice raises serious questions about why he wants to avoid public scrutiny and demonstrates his unwillingness to take responsibility for his officers' disrespect of and violence against our communities," Colon added.
A handful of protesters gathered outside Manhattan's City Hall on Thursday, where Bratton was testifying at a City Council hearing.
"We're here to say that we're not interfering," said Jose Lasalle, founder of CopWatch Patrol Unit, according to The New York Daily News. "If they're not doing something wrong, there's no reason for the police to cover, to try to prevent us from documenting what they're doing."
It's legal to film the police, as long as you don't interfere with the work they're doing. "Cop Watching" has garnered attention recently after a rash of videos last year showed NYPD officers engaged in violent encounters with civilians. Most notable was the video that showed NYPD Officer Daniel Pantaleo putting 43-year-old Eric Garner into a prohibited chokehold during an arrest for allegedly selling untaxed cigarettes in Staten Island. Garner died shortly after, and the video spurred massive protests in the city and across the country, especially after a grand jury declined to indict Pantaleo in Garner's death.
In his remarks on Wednesday, Bratton pointed to a recently posted video that depicted officers responding to a reported assault in a Bronx park. He argued that the cops couldn't see that a man was wielding a knife because so many people were in the way, filming the encounter.
"Clearly on the video in the crowd is a young man with a knife," Bratton said, according to Newsday. "He has a knife behind him, and God knows what he was going to do with that knife."
"There was a potential danger to the cops that was concealed because of everyone and their brother in their face with their cameras," he continued.
While the video only appears to show one or two other people filming the situation, it does show a woman yelling in an officer's face, as well as multiple people resisting arrest.
Bratton referenced another video showing cops trying to arrest a group of teens who had allegedly pressed a police alarm. People surrounded the cops, and some took out their phones and start to film. Eventually, the cops gave up on making the arrest.
"That is what we are up against," Bratton said. "There are so many cop-haters out there. Everybody wants to get that camera out, and not record the good things that are happening. They are all trying to incite or record an officer stepping out of line."
Colon said in their statement Thursday that filming police activity was an important mechanism for holding officers accountable.
"Cop Watch-ing is 100% legal and constitutionally protected," they said. "It is about witnessing violence and loving your neighbor, not interfering with the police."
"On a daily basis, our members and constituents -- who live in low-income Latino/a communities and other communities of color -- experience unjust stops, searches and arrests, harassment and brutality at the hands of Bratton's NYPD officers," Colon added. "In the worse cases these interactions escalate to fatal levels, depriving families of loved ones and communities of contributors. These experiences lead many to equate the NYPD with greater danger, rather than greater safety."
"The fact is that Police Commissioner Bratton has taken no substantive action to address the lack of accountability for police brutality and a policing culture that perpetuates discriminatory policing of communities," she said in a statement. "New Yorkers observe and document police interactions to protect their communities from police abuse and brutality, something that Commissioner Bratton and elected officials have failed to do. The commissioner should focus on beginning to hold officers accountable rather than criticizing New Yorkers."
Note: Loyda Colon identifies as gender non-conforming and uses they/them rather than he/him or she/her as pronouns.
Support HuffPost
The Stakes Have Never Been Higher
Before You Go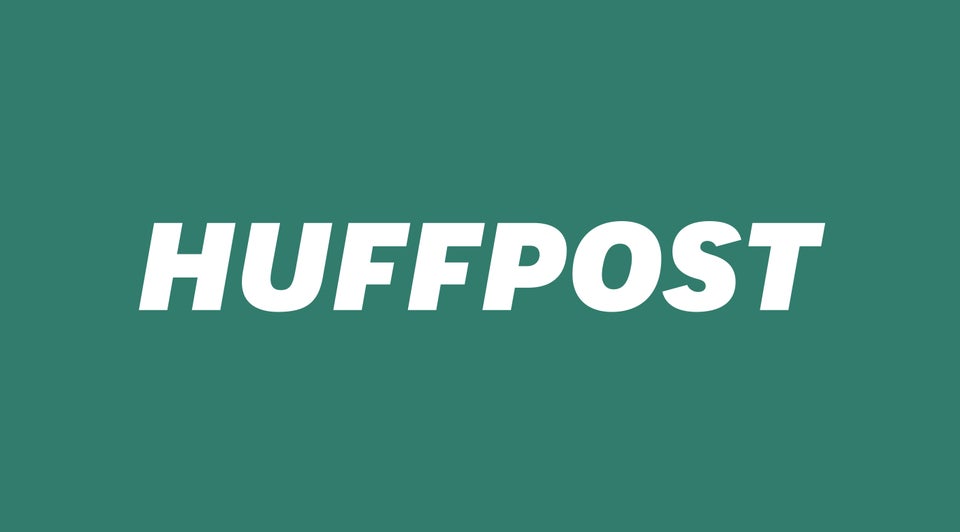 Acts Of Kindness In Baltimore
Popular in the Community