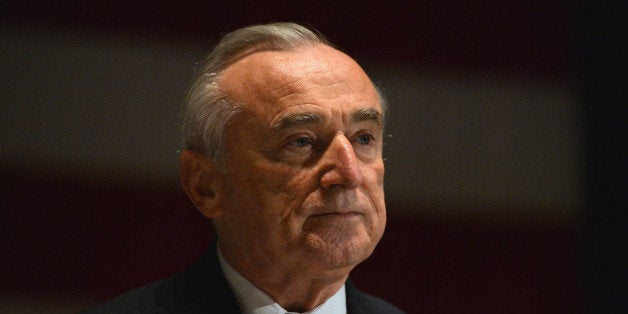 "Commissioner Bratton's claims today about marijuana are straight out of the tired old drug war handbook and frankly, are ridiculous," Gabriel Sayegh, the managing director of policy and campaigns for the Drug Policy Alliance, said in a statement.
"What evidence is Bratton relying on in making these statements?" Sayegh continued. "Hasn't he heard that correlation does not equal causation? Marijuana is the most widely used illicit substance in the U.S. and in New York and, therefore, is far more likely to be found on New Yorkers than any other drug."
Bratton told reporters at a press conference Monday that there have been 54 murders in the city so far this year, a 20 percent jump from the 45 murders during the same time period in 2014. Shootings have also risen 20 percent to 149, compared to 126 last year.
Drug-related homicides are up 15 percent, Bratton said, and 60 percent of those homicides involved marijuana.
"It is ironic that in a city which is a transfer point for huge amounts of drugs ... heroin, cocaine, hallucinogens, that one drug [that] is actually the causal factor in so much of our shootings and murder is marijuana," Bratton said. "We just see marijuana everywhere when we make these arrests, and get the guns off the street."
"The seemingly innocent drug that is being legalized around the country, in this city people are killing each other over marijuana more so than anything having to do with what we dealt with in the '80s and '90s with heroin and cocaine," Bratton continued.
In 1990, there were 2,245 murders in New York. Last year, there were just 328.
"These are all rip-offs," he said. "These are not turf battles. These are rip-offs of marijuana dealers, robberies. That's where we're coming from."
But for Sayegh of the Drug Policy Alliance, the prohibition of marijuana in New York, not marijuana itself, is to blame for these killings.
"If, indeed, there is violence in the illicit marijuana marketplace between those who are selling marijuana, there is one very basic and smart way to solve that problem: end marijuana prohibition," he said. "Prohibition is the absence of control, and by legalizing and regulating marijuana, we can regulate the marijuana marketplace."
"If Bratton wants to end the violence in the illicit marijuana marketplace, he should support the Marijuana Regulation and Taxation Act introduced by Senator Liz Krueger and Assemblywoman Crystal Peoples-Stokes," Sayegh continued, referring to a bill introduced in Albany earlier this year that would legalize the use of recreational marijuana for people over 18 and regulate the sale of the drug.
Washington state, Colorado, Alaska and Oregon have all passed laws legalizing the recreational use of marijuana.
"We know more policing won't fix these problems," Sayegh continued. "If Commissioner Bratton is serious about the health and safety of New Yorkers, he needs to let go of the outdated and dangerous reefer madness propaganda. It's time for a new approach."
"While marijuana use is not linked to violent crime, marijuana prohibition is," Mason Tvert, director of communications at the drug policy reform group Marijuana Policy Project, told The Huffington Post. "If Commissioner Bratton is truly interested in reducing violence associated with marijuana, he should strongly consider the benefits of regulating marijuana sales and taking them out of the dangerous underground market. Apparently he didn't learn from his predecessors' struggles with violent crime associated with alcohol prohibition. Marijuana is a less harmful substance than alcohol, and it should be treated that way. Until then, he can continue to expect the problems that stem from an underground market."
Meanwhile, arrests for marijuana possession in New York have dropped significantly. There were 80 percent fewer marijuana arrests in January and February compared to the first two months of 2011, the NYPD's deputy commissioner of operations, Dermot Shea, said at Monday's press conference.
In November, Bratton and Mayor Bill de Blasio announced that those found in public possession of less than 25 grams of marijuana will be issued a court summons instead of being arrested on a misdemeanor charge.
Before You Go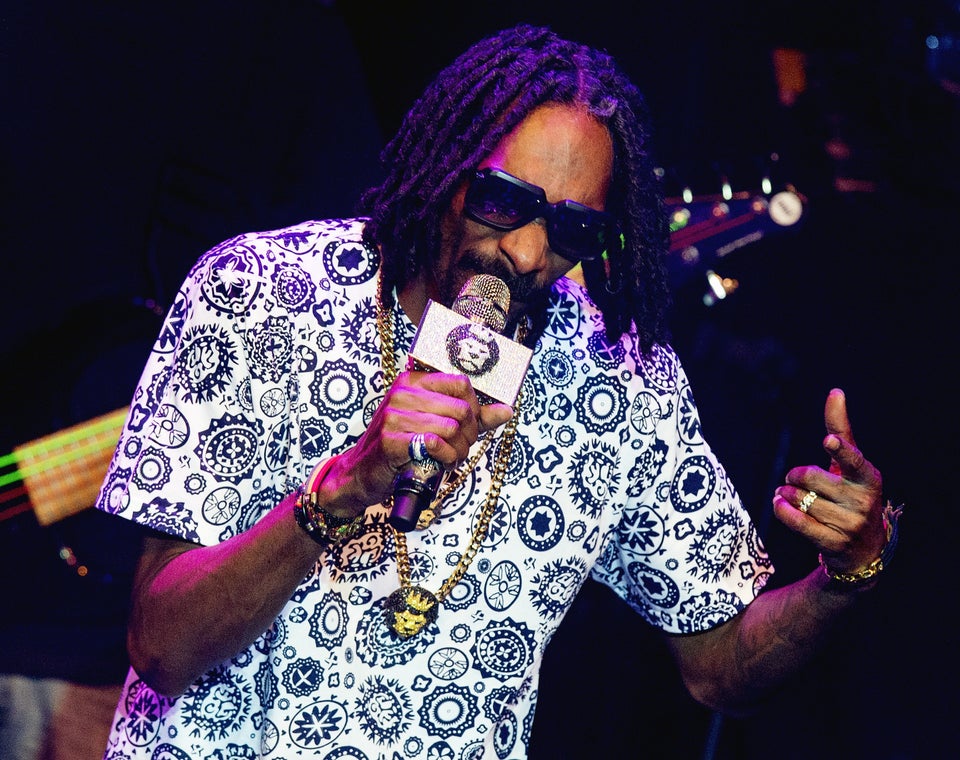 Most Influential People Who've Used Marijuana
Popular in the Community