They took a risk and a shark in trouble appears to have reaped the reward.
In the video above, watch one of the men pull the distressed shark from the water. Micah Arnold and Marco Perez work frantically to cut the hooks out to the cheers of onlookers, the Express noted. Then came the delicate and dangerous task of carrying the shark back into the water without being bitten.
The brave beachgoers could have been in danger. The creature was identified in media reports as a tiger shark. According to National Geographic, tiger sharks "have a duly earned reputation as man-eaters. They are second only to great whites in attacking people."
Here's a longer version of what happened: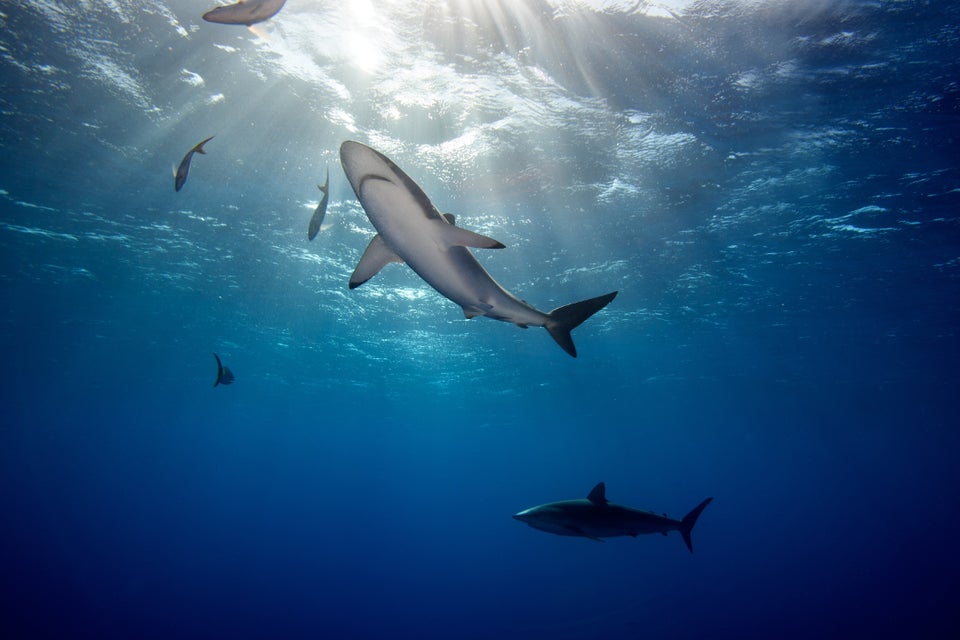 The Beauty Of Sharks
Popular in the Community