The Bravest Knight Who Ever Lived has all the staples of an ordinary fairytale -- a brave hero, a wily villain, a roaring dragon and a dreamy setting -- but this story ends with a gay twist.
The fairytale, written by Daniel Errico and illustrated by Mo Qovaizi, tells of Cedric, a precocious little boy who lives on a pumpkin farm and grows up to become a knight.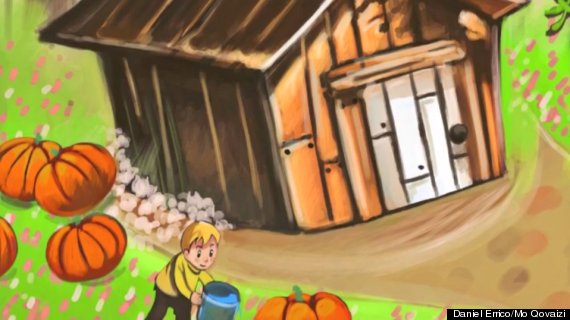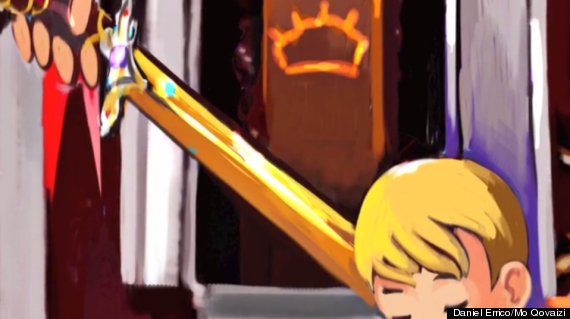 After conquering a fire-breathing dragon and saving the prince and princess, he is honored by the king and queen.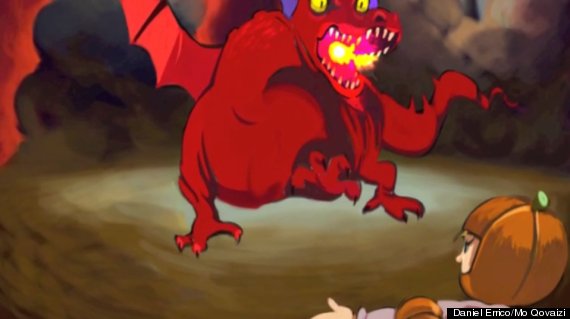 But when the princess wants his hand in marriage, Cedric reveals he is in love with the prince.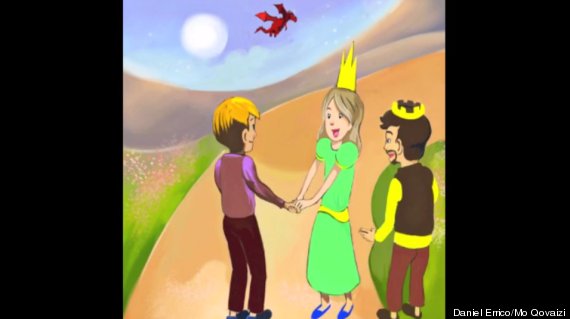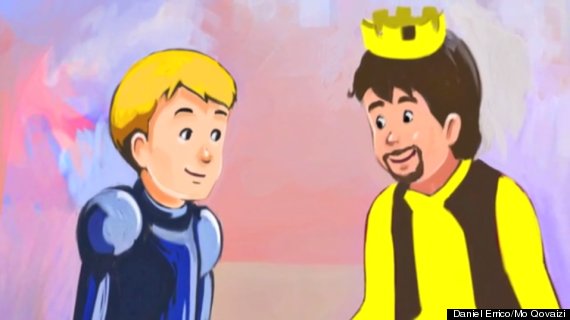 "The prince was overjoyed, and yet the king a bit confused," the story goes. "At first he didn't understand, at first he had refused. But as he saw their faces, in his heart the truth was clear. His son was meant to find his knight, he needn't doubt or fear."
The two have a big wedding and the story ends just as any good fairytale should.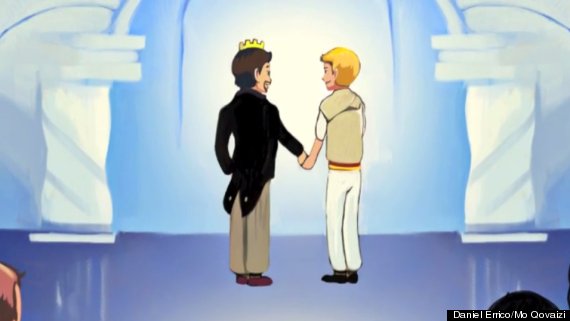 "A celebration roared with all their family and friends. And Cedric knew: My fairytale, this is how it ends."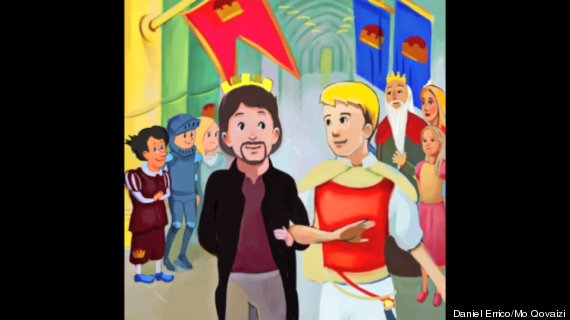 Errico said that, as an author, he's meant "to teach kids about the world around them in a safe and nurturing way."
"Children today are growing up in a world that still debates the issue of same-sex marriage, and I believe it's more important than ever that they learn from an early age that it's okay to be yourself, and to accept others for who they are as well," Errico told North Jersey's The Item of Millburn and Short Hills in September.
In an email to The Huffington Post Tuesday, he elaborated:
The story is meant to be a new take on the old-fashioned fairytale. I believe that all forms of love and marriage should be framed in a positive way for children because they are positive things. Hopefully, the choice of marrying a prince over a princess will be less noteworthy for a hero like Cedric in the future.
I've been so happy to see the story embraced in the way that it has, and I hope by making it accessible online for free that more people continue to do so.
Errico, who is the founder of Pajama Publishing, has written several children's books.
Popular in the Community