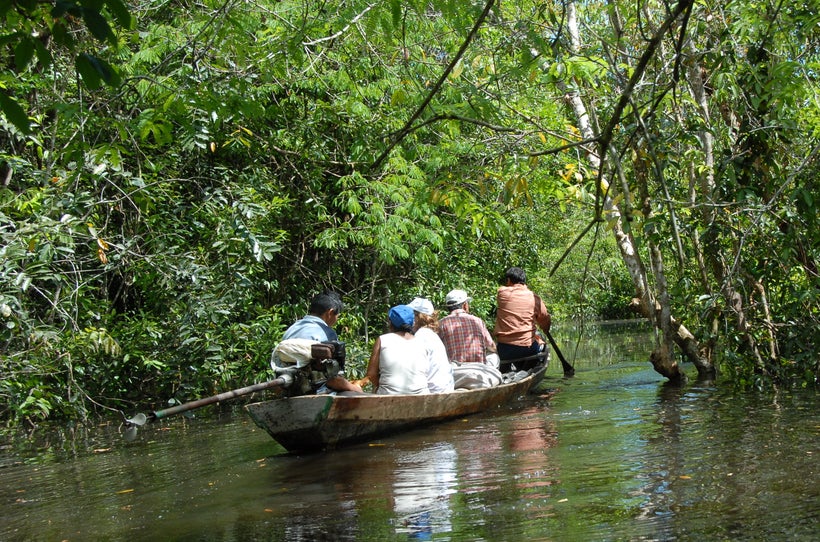 Today, Brazil is the only country that has yet to achieve the WHO leprosy elimination target of less of 1 case per 10,000 population. The prevalence rate of leprosy, called Hansen's disease in Brazil, however, fell from 4.3 in 2000 to 2.0 in 2010, and continues to show a slow but steady decrease.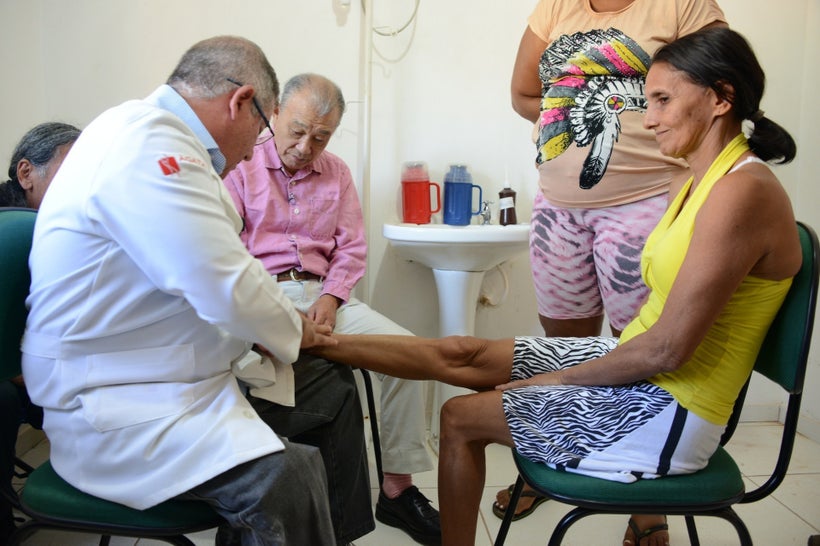 Brazil has been unable to achieve this target mainly because of its large land area and many regions that are not easily accessible, which make even detecting new cases difficult. There are also so-called silent areas in endemic regions where new cases have not been reported for years. However, this does not mean the disease does not exist, but simply that surveys have not been conducted. In one village that I visited in the state of Mato Grosso, six people were diagnosed with leprosy in one afternoon.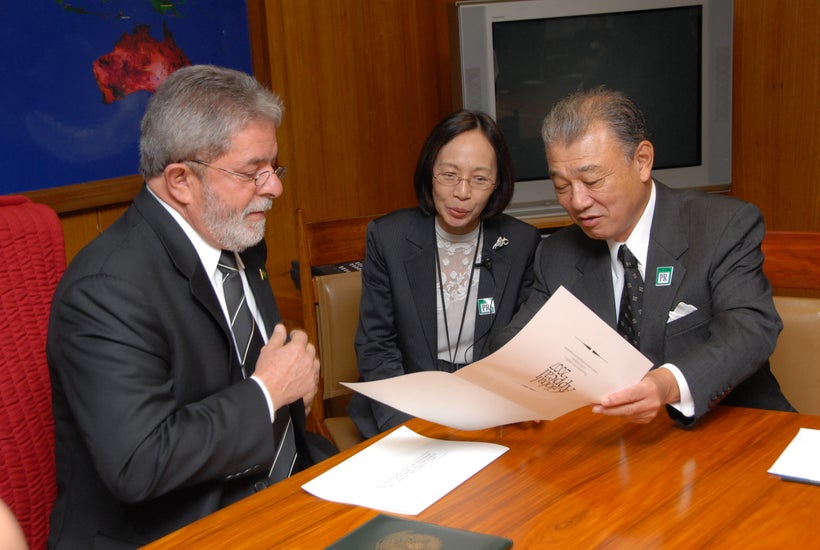 The government of Brazil has actively conducted a campaign against leprosy since 2003, when former President Luis Inacio Lula da Silva took office and visited a leprosarium. It was the first visit by a Brazilian president to a leprosarium in a century, and a health ministry official confessed that government had been "asleep." However, in Brazil where the regionalism is strong, central government policies do not always reach local areas. Furthermore, the health care system called for leprosy to be diagnosed by a dermatologist and the necessary drugs prescribed by a specialist. In many regions where specialists did not exist, this hindered efforts to eliminate the disease, but today it is becoming possible to consult nearby clinics for diagnosis.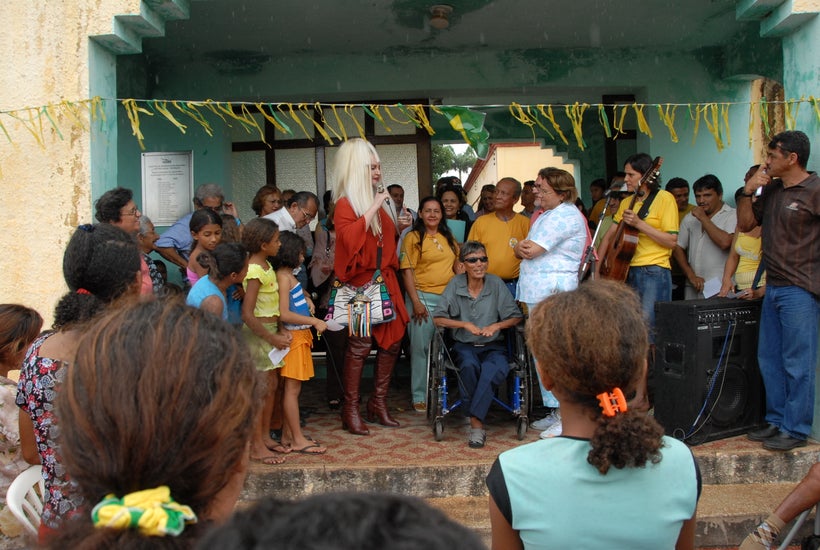 What is impressive about the advocacy campaign against leprosy in Brazil is the active involvement of many entertainers, actors, and celebrities in volunteer work. One of the most popular singers in Brazil, Ney Matogrosso, has been taking part in nationwide leprosy elimination campaigns. Actress and singer Elke Maravilha, who unfortunately passed away in 2016, was also well known for her enthusiastic visits and performances in leprosy colonies. The activities of Ney Matogrosso, Elke Maravilha and others who are in a position to influence society play a major role in fighting the misunderstanding and prejudice that surrounds leprosy.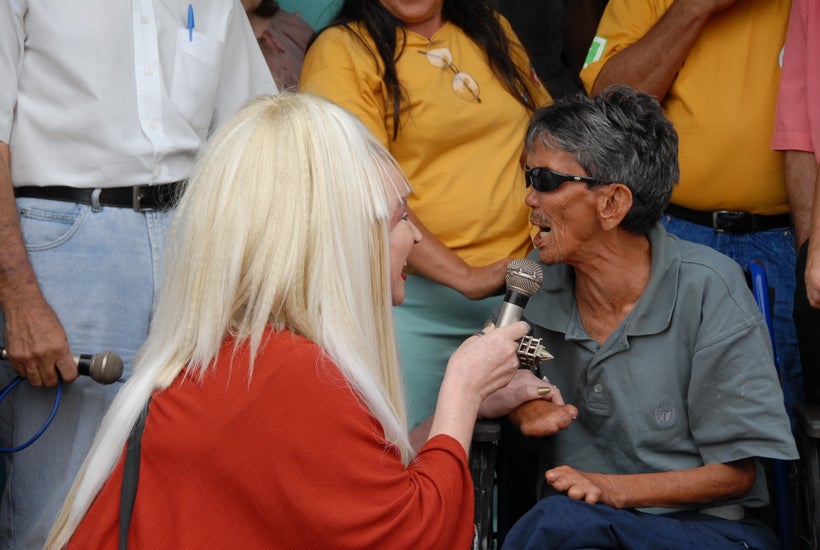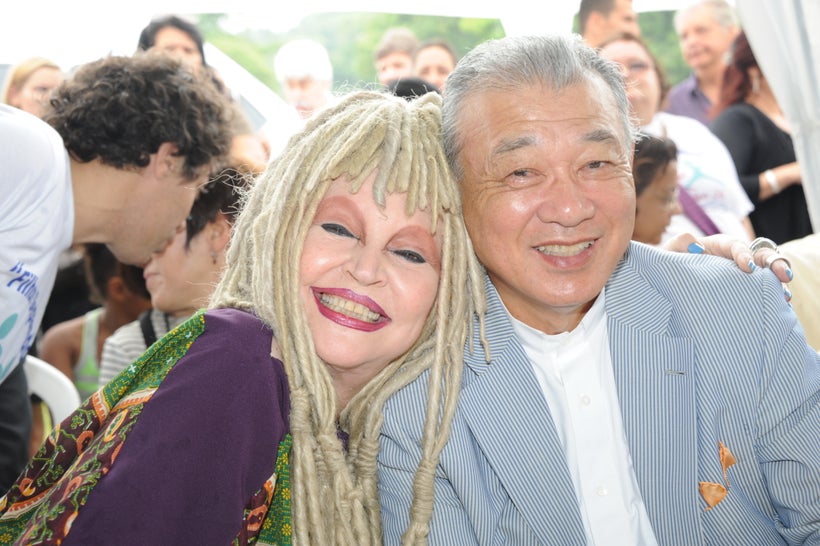 In 1949, a federal law was passed that made it compulsory for all persons affected by leprosy to be isolated in leprosaria. This isolation policy did not allow those suffering from the disease to be accompanied by their children, many of whom were then placed in orphanages. Although the law was abolished in 1962, the compulsory isolation continued in some areas until the 1980s.
One group in Brazil that has been supporting separated families in Brazil is MORHAN (Movimento de Reintegração das Pessoas Atingidas pela Hanseníase/ Movement for Reintegration of People Affected by Hansen's disease). MORHAN is an NGO established in 1981 to seek compensation from the government for the violation of human rights caused by the isolation policy and to improve the lives of those affected by leprosy. In 2007, the Lula government signed a bill to compensate those who were forcibly segregated. While these actions have taken far too long, Brazil is one of the few countries that have officially recognized responsibility, apologized, and provided compensation.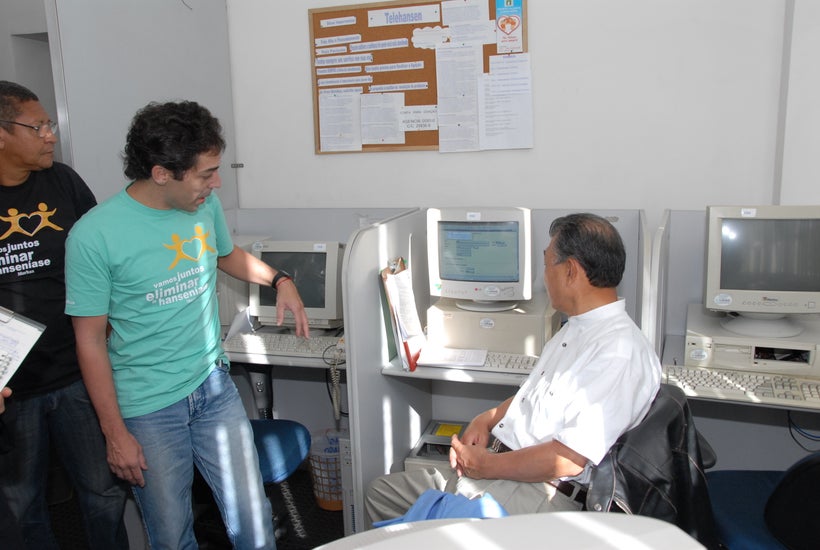 MORHAN has been operating Telehansen, a nationwide toll-free telephone counseling service since 1988. Telehansen receives an average of nearly 3,000 calls a year, and in a busy year, as many as 10,000. Nearly half of the callers are patients or those who have recovered from the disease. The system allows those in remote areas to seek consultation about treatment and how to obtain medicine. Callers who fear the stigma of the disease may remain anonymous. In recent years, more callers are asking about compensation or looking for family members who were subject to compulsory isolation. MORHAN is now working to reunite parents and children by creating a database and DNA testing.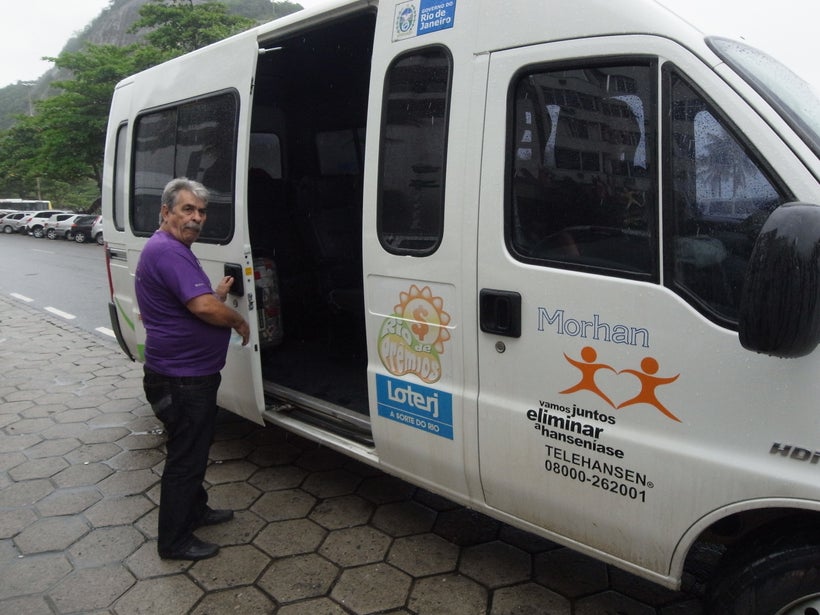 In the near future, we look forward to an official announcement from Brazil that it has reached the elimination target. Elimination is an urgent matter, but the aim of the effort to eliminate leprosy is not to achieve a numerical target but rather to provide medical and social relief from the suffering caused by leprosy to as many people as possible.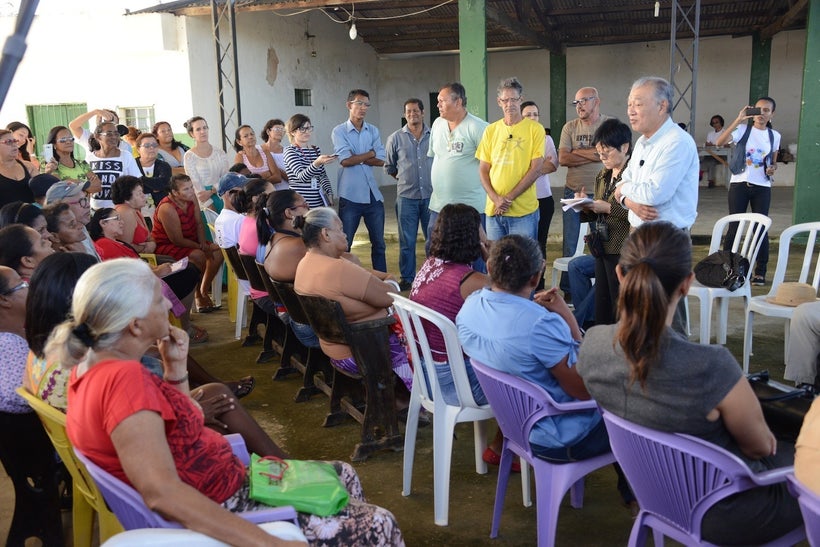 Calling all HuffPost superfans!
Sign up for membership to become a founding member and help shape HuffPost's next chapter
This post was published on the now-closed HuffPost Contributor platform. Contributors control their own work and posted freely to our site. If you need to flag this entry as abusive,
send us an email
.