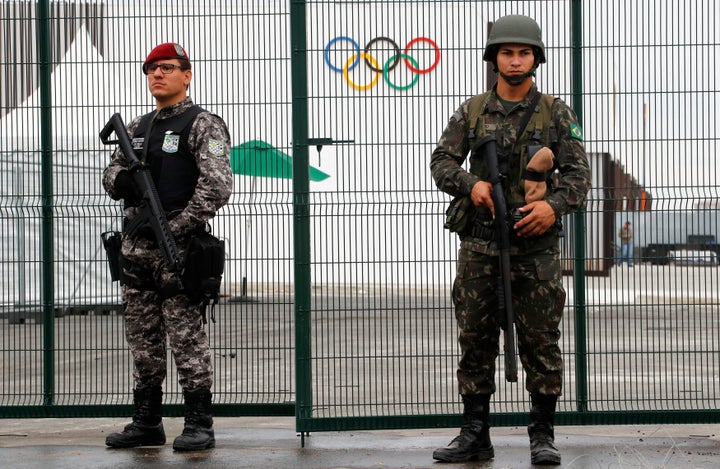 BRASILIA (Reuters) - Brazil arrested 10 people on Thursday suspected of belonging to a poorly organized group supporting Islamic State (IS) and discussing acts of terrorism during next month's Olympics in Rio de Janeiro, Justice Minister Alexandre Moraes said.
The group, described as "absolutely amateur" by the minister, were all Brazilian citizens and in contact via internet messaging groups such as WhatsApp and Telegram. They did not know each other personally, the minister said.
The arrests came a week after a truck massacre in France and amid growing fears of a possible attack on Olympic targets once the first Games to be held in South America kick off on Aug. 5.
The local Olympic organizing committee, Rio 2016, referred requests for comment to the federal government.
Though Brazil has no history of conflict with known militant groups, Moraes said the Games had made the Latin American country a more likely target, particularly because of participation by countries fighting IS.
"Today was the first operation against a supposed terrorist cell in Brazil," he said. "Brazil was not part of the coalition against IS, but because of the upcoming Olympics and because it will receive many foreigners, Brazil becomes part of the target."
Brazil has planned an extensive security detail during the Olympics. It will deploy about 85,000 soldiers, police and other security personnel, more than twice as many in place for the London Olympics in 2012.
Brazil is also coordinating closely with partner countries and will operate a joint security center where representatives from more than 100 countries are expected to help share intelligence and monitor the event.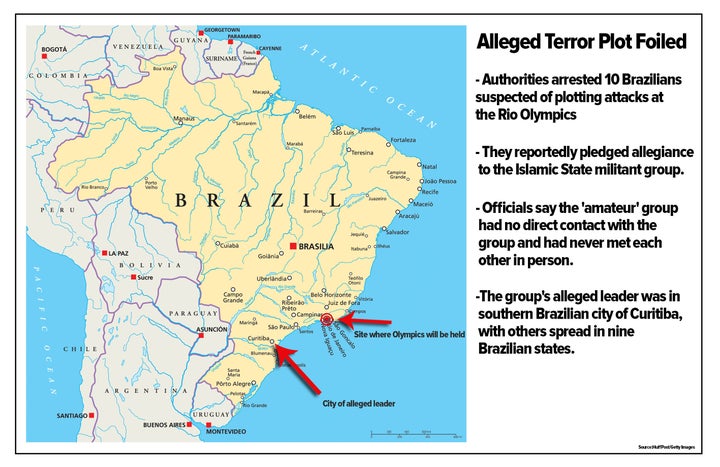 The minister said the individuals detained on Thursday were being monitored because they had accessed Web sites linked to IS.
The group did not have direct contact with IS, though some members had made "pro forma" declarations of allegiance to the militant Islamist group via social media, the minister said. He did not elaborate.
"Those involved participated in an online group denominated 'the defenders of Sharia' and were planning to acquire weapons to commit crimes in Brazil and even overseas," Moraes told a news conference.
The group had "no preparation at all" and was a "disorganized cell," he said, adding that authorities decided to intervene when the group started to plan actions including martial-arts training and the purchase of firearms.
He said a member of the group had contacted a clandestine weapons site in neighboring Paraguay that sells AK-47 assault rifles, but there was no evidence they acquired any weapons. Two people will be brought in for questioning, in addition to the 10 already detained, he added.
Interim President Michel Temer called an emergency cabinet meeting following the arrests, the first under Brazil's tough new anti-terrorism law approved this year.
The minister said the group's leader was based in the southern Brazilian city of Curitiba, with others spread in nine Brazilian states.
A court in the state of Parana, where Curitiba is based, said there were indications that the group was planning to use weapons and guerilla tactics to achieve its aim.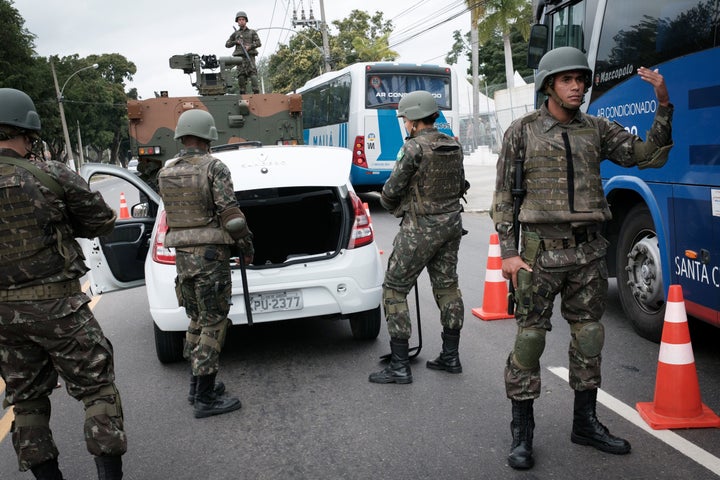 SITE Intelligence Group, a U.S. company that monitors the internet, reported the previously unknown group calling itself "Ansar al-Khilafah Brazil" said on the Telegram messaging app on Sunday that it followed IS leader Abu Bakr al-Baghdadi, and had promoted IS propaganda in Arabic, English and Portuguese.
It is unclear what relation those detained on Thursday may have with that group.
On Wednesday, SITE said alleged Islamist militants are giving advice for lone actors to carry out attacks during the Games, including the use of toy drones. The messages are being sent via the mobile messaging system Telegram, SITE said.
After last week's attack in Nice, France, Brazilian authorities said they would step up security measures for the Games by adding further roadblocks and cordons and frisking more visitors in Rio de Janeiro.
(Writing by Daniel Flynn and Paulo Prada; Editing by Meredith Mazzilli)
Support HuffPost
The Stakes Have Never Been Higher
Related
Popular in the Community