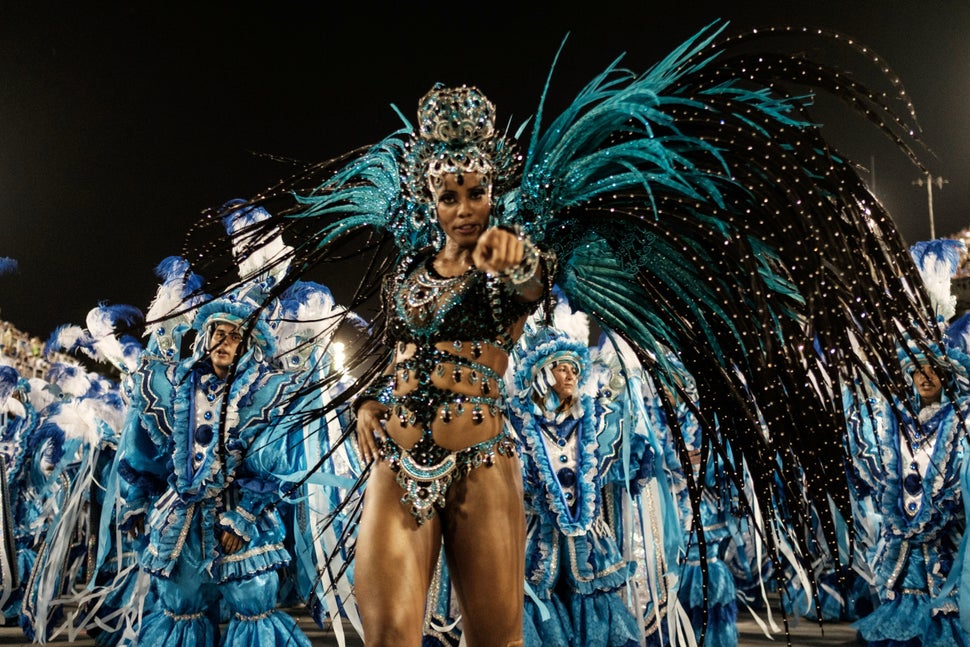 This week is full of festivities. While Americans cheered for their teams at the Super Bowl on Sunday and East Asians feast and visit temples to mark the Lunar New Year, Brazilians also got into the celebratory mood for the annual Carnival.
Carnival is a five-day-long party where tourists and locals across the country flock outside to watch bands and samba schools perform. Rio de Janeiro is preparing for the Gay Gala on Tuesday, a bustling show where drag queens from around the world dance and show off their costume during an all-night party.
About 5 million revelers are expected to show up to the week-long festivities this year, which started Feb. 5 and goes until Feb. 9, Agence France-Presse reported.
Carnival's origins date back to at least the 18th century, when Catholic Portuguese colonists introduced to Brazil the European tradition of celebrating and indulging during the days before Lent.
Lent is a 46-day period -- 40, if excluding Sundays -- before Easter in which members of the Roman Catholic Church and some other Christian denominations fast to commemorate the 40 days Jesus spent in the desert fasting. The 2016 Lenten season begins Feb. 10 on Ash Wednesday.
This year's Carnival celebrations helped allay some of Brazil's tensions as economic woes and fresh fears of the Zika virus loom large in communities across the country.
Unemployment is rising and inflation rates soared to about 10.6 percent in the country, its highest level in 13 years. Forty-eight Brazilian cities cancelled their 2016 Carnival celebrations due to financial restrictions, Agence France-Presse reported. 
But, for many, the party goes on.
Take a look at the most colorful photos and videos as the festivities got underway:
REAL LIFE. REAL NEWS. REAL VOICES.
Help us tell more of the stories that matter from voices that too often remain unheard.