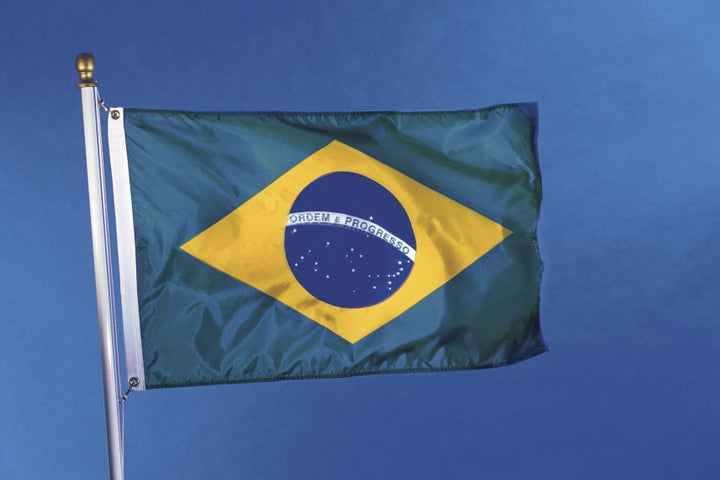 With food and fuel prices causing inflation and strikes, President Dilma Rousseff has returned from China with over $30 billion in deals that will create some high value jobs and help steady the economy. But while the BRIC nations want to do business in local currencies, most of the government and private sector deals linked to the Dilma visit are dollar plays. Further declines in the US currency will require new intervention, complicating efforts to shift the image of Dilma's government from the left to the center, a move that is key to attracting global capital in today's currency war environment.
The Dilma in China show was low-fi in contrast with the media circus orchestrated for President Obama's stopover in Brazil last month. But while American consumer culture drives Brazil's young, wired and affluent, the China deals -- a mix of high tech ventures, defense and security moves and agricultural exports -- are reminders of why Beijing has pulled ahead of Washington as Brazil's top trade partner.
To help solidify the foundation of the new Sino-Brazilian relationship, the governments have agreed to increase cultural programs and create what will become Brazil's largest Chinese language training facility under the aegis of the Federal University of Porto Alegre.
Although a study by Estado de São Paulo indicates that the boom under former president Lula brought 20 million citizens into Brazil's middle class and put computers into 100 million households, team Dilma faces a tough challenge keeping up the momentum. CIA Factbook statistics indicate that income distribution actually worsened during Lula's eight years in office, with less real wealth trickling down to working Brazilians like those in the northeast who need it most. Brazil's income distribution, which is the worst among the BRICs, rating a GINI index of 56.7, is also the worst in South America after Colombia.
For its part, Beijing has agreed to invest in Dilma's accelerated growth programs that stabilize the lives of the majority of the population who are on the bubble of marginalization, many earning just the minimum wage of $340 a month (540 Reais).
In a move that some in Spanish speaking Latin America might call vendepatria (selling the national patrimony), China now controls and buys most of soybean production in Goias State, an agricultural region the size of Germany. Beijing will invest in processing plants in neighboring Bahia State and help develop transport infrastructure to carry soy product to port. In a nation where politicians of all stripes have a quaint fondness of building highways to nowhere, it costs more to get a cargo of soy product from the Mato Grosso to the port in Parananagua than it does to ship the same quantity from Brazil to China.
China is also helping power Brazil's growth by investing in the power grid technology for the huge Belo Monte hydroelectric project, which when completed will be the world's third largest generation facility. Belo Monte has been a newsmaker, drawing criticism from US environmental groups and former US president Bill Clinton, among others.
Ironically, International Monetary Fund managing director Dominique Strauss-Kahn, a socialist who wants to become the next president of France, has called for Brazil and China to cool down their relationship and focus on reforms, suggesting that the partnership is fueling the currency wars and unfair to other emerging economies, creating global instability among those who haven't completely recovered from the ongoing crisis. Meanwhile, finance minister Guido Mantega has announced that Brazil will post a healthy 4 percent growth rate for the first trimester of this year.Gasoline in Brazil now costs about the equivalent of $6.50 for 4liters, about what consumers are paying in France, and sugar ethanol for automobiles, once considered by Brazil as the cheap fuel of the future is running around $6.15 for the same quantity.
But while Stauss-Kahn evangelizes against economic nationalism from his bully pulpit, the globalist dimensions of the Sino-Brazilian gambit offer new reminders that to get more money into the hands of those who need it, it may be time to start reforming economics and stop talking about economic reform.
Offering China the opportunity to lock in price stability that helps avoid food inflation, the $10 billion soybean deal does not create the value added jobs Brazil needs, masking a low-wage peasant economy stuffed in an agribusiness wrapper. And the $12 billion deal to produce and assemble components for Apple and other mobile items is heavily concentrated in the Amazon high tech free trade zone where unions have little leverage to help workers get higher wages; to help win this deal Dilma recently extended by decree the law establishing the zone for 50 years, citing strategic reasons.
Foxconn, the company behind the Apple deal, while the largest exporter of mobile components and devices from the Peoples Republic of China, is actually based in Taiwan. While China-friendly, its key board members have been closely identified with US business and communications intelligence interests including Dan Mehan, a former ATT/ Bell Labs cybersecurity expert.
With Dilma playing her cards in the fog of the currency wars and global equity packagers recycling weak dollars into Brazil's inflation prone economy, one wonders if the big deals are trade, or aid.