As Germany scored goal after goal (after goal after goal) against Brazil during the World Cup semi-finals Tuesday, a photo of a weeping Brazilian fan -- clad in yellow and green and woefully clutching a replica of the World Cup trophy to his chest -- went viral. He looked so heartsick that the Belfast Telegraph even dubbed him the "saddest man in Brazil."
The photograph, which was posted on Reddit, appears to show the Brazilian fan -- identified by the Independent as Clovis Acosta Fernandes, an avid soccer lover whose unconditional adoration for his national team led to the nickname "Brazil's '12th player'" -- gifting his replica trophy to a Germany fan at the match's end.
"You deserve it, congratulations!" he told the Germany supporter, per the Independent.
Reacting to the moving photo, one Redditor said that it was refreshing to see such "a sense of friendship" and "act of random kindness between two strangers."
"I think that's the best thing in the world," the Redditor added.
Clovis, Brazil's 2014 World Cup dreams may be dashed, but you're definitely a winner in our books.
Before You Go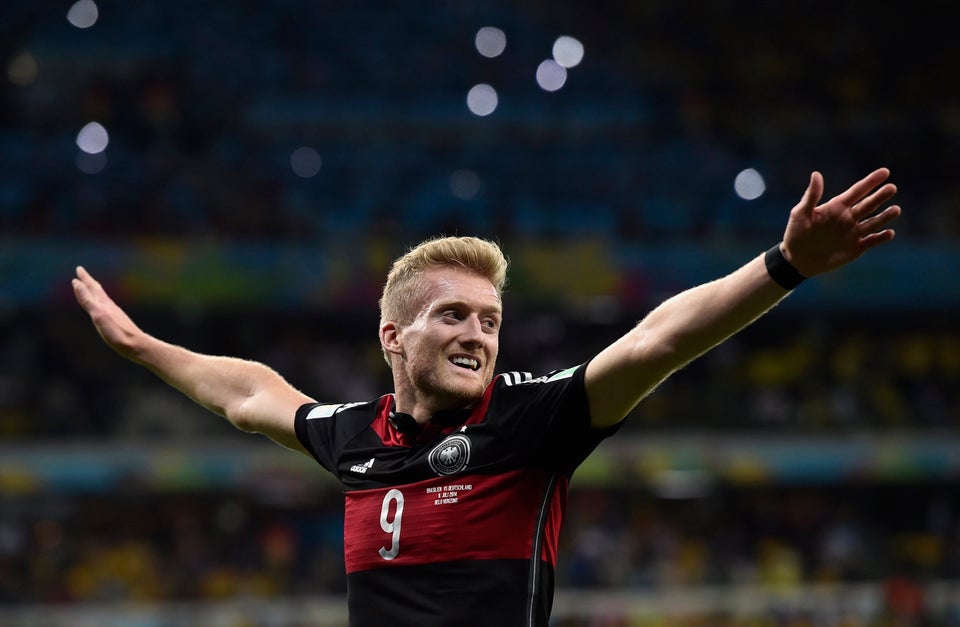 PHOTOS: Germany vs. Brazil
Popular in the Community