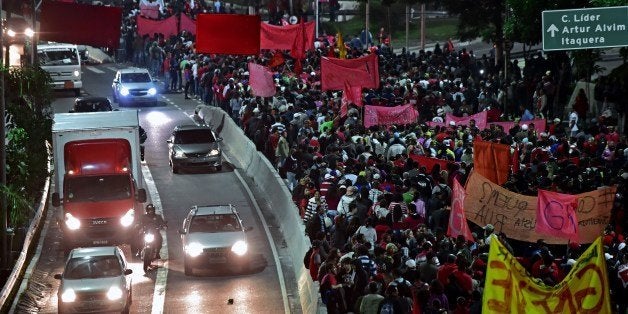 By Reese Ewing and Nacho Doce
SAO PAULO, June 4 (Reuters) - Thousands of homeless workers on Wednesday marched peacefully on Brazil's Arena Corinthians stadium, which is to host the opening game of the soccer World Cup next week, pressing their cause under the spotlight of the global sporting event.
The Workers Without Homes Movement, which police estimated mobilized more than 10,000 people to demand more government spending on transport, health, education and low-income housing, shut down one of Sao Paulo's main highways to the stadium, which is fighting the clock to get ready for the June 12 event.
The notorious transport infrastructure constraints of South America's largest city won't ease soon, as foreigners start to straggle in ahead of the month-long tournament to catch some of the friendly matches now going on between national squads.
Brazil's decisive 4-to-nil victory over Panama in a friendly Tuesday does not seem to have diffused the social tensions ahead of the official Cup.
Union workers of Sao Paulo's Metro subway system are set to go on strike from midnight. The city's traffic police also plan a strike on Thursday.
The frequency and intensity of protests in Brazil have picked up over the past month but it is still unclear in what direction the tide of civil disobedience is now headed.
While Wednesday's protest has been without violence, the May 27 protest outside the Mané Garrincha National Stadium in Brasilia, the capital, involved clashes between riot police and Indians armed with clubs, spears and bows and arrows.
Some 600,000 to 850,000 foreign soccer fans are expected to travel to Brazil for the World Cup.
Brazil's next friendly is scheduled for Friday against Serbia at the Morumbi stadium, nestled in one of Sao Paulo's wealthiest neighborhoods. And the homeless workers' group, also known by its Portuguese acronym MTST, is threatening to crash the event. (Editing by Clarence Fernandez)

Support HuffPost
The Stakes Have Never Been Higher
Related
Before You Go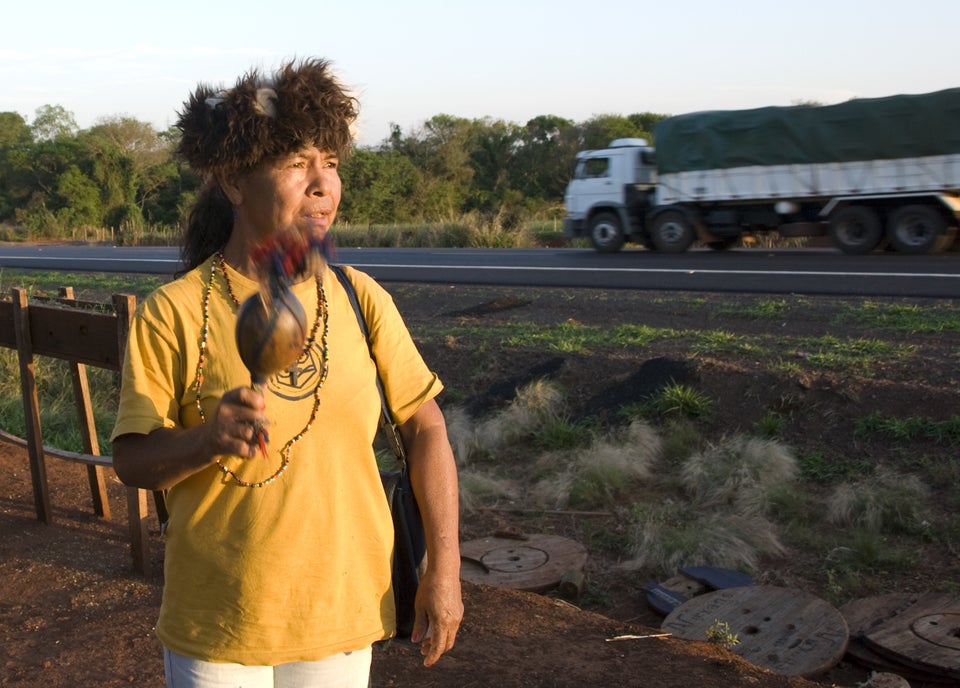 Taking Back Their Land
Popular in the Community