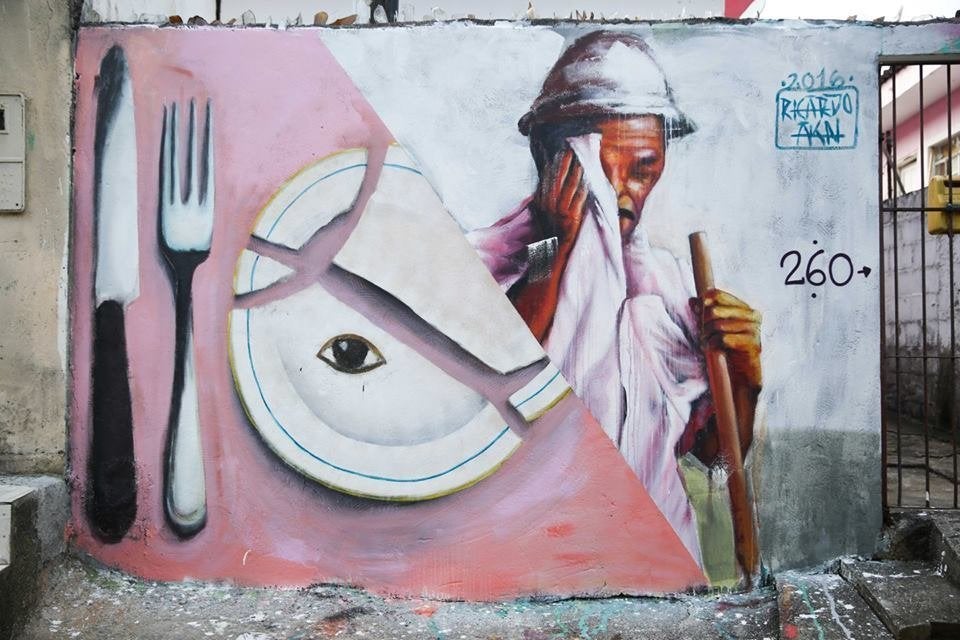 The colorful murals on the walls of Grajaú, the most populous district in São Paulo, speak to a vibrant graffiti movement.
Credit belongs in part to Alexandre da Hora, known as Niggaz, who was creating incredible street art by the time he was 13, in 1995. His work drew attention to this neighborhood on the outskirts of Brazil's largest city. He was also known for working with newspapers and magazines. 
By the time Niggaz accidentally drowned in a São Paulo reservoir in 2003, he had left a lasting mark on the local graffiti scene. More than a decade later, he is still celebrated.
São Paulo's street artists have gathered annually since his death to pay tribute by creating their own powerful urban art. On March 19 and 20 this year, they painted fresh murals in the Grajaú neighborhood, many of them tagged with Nigazz's name.
The event, titled "Niggaz -- Graffiti, Memory and Youth," was sponsored by a government fund that supports black artists and producers.
Scroll down for photos from Grajaú. 
This post originally appeared on HuffPost Brazil and has been translated into English.
REAL LIFE. REAL NEWS. REAL VOICES.
Help us tell more of the stories that matter from voices that too often remain unheard.