The National Museum of Brazil, the country's oldest scientific institution, has been engulfed by flames after a fire broke out on Sunday night.
The museum, which recently celebrated its 200-year anniversary, contains more than 20 million items in its collection, including artefacts from Egypt and the oldest human fossil ever discovered in Brazil.
In a statement, President Michel Temer described the building's destruction as an "incalculable loss for Brazil" and "a sad day for all Brazilians".
According to the BBC, no injuries have been reported as firefighters continue to battle the blaze at the building, which once served as a residence for the Portuguese royal family.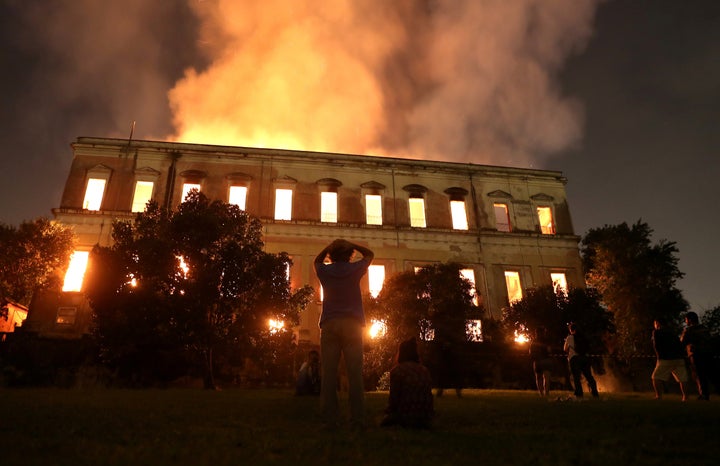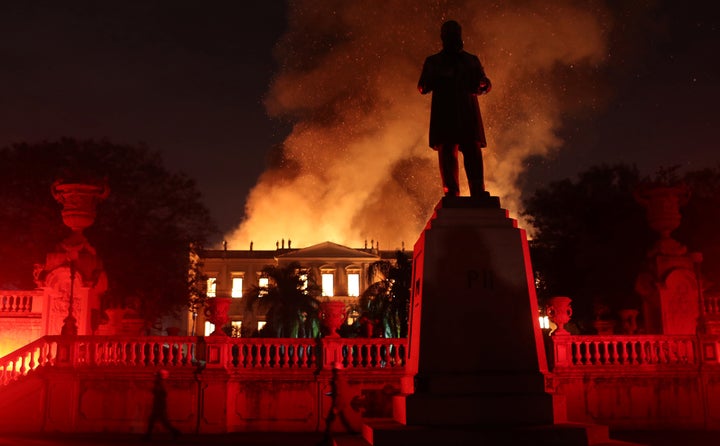 As photographs and aerial footage continued to depict a hellish inferno raging through the museum in the early hours of Sunday morning, Brazilian artist Marina Amaral tweeted that the fire was "proof of how Brazil is incredibly unprepared for absolutely any situation."
"The museum had 0 mechanisms to help contain the fire. And now the building is literally falling apart. Pathetic," she said.
The cause of the fire is not yet known.
Popular in the Community