A judge dealt a serious blow to Brazil's most popular app on Wednesday night, closing access to 93 million people who rely on WhatsApp to communicate with one another.
WhatsApp reportedly failed to provide information pertaining to a criminal case despite judicial rulings.
"This is a sad day for Brazil. Until today, Brazil has been an ally in creating an open internet," Zuckerberg wrote.
The ban was supposed to last for 48 hours but was overturned on Thursday. Regardless, it speaks to a larger problem that impacts not only Brazilians, but anyone who uses a smartphone -- or any online service, for that matter. If an app or service can get shut down with the flip of a switch, where does that leave users?
It's obvious why telecommunications companies would revile WhatsApp. The app allows users to send encrypted messages via an Internet connection without paying for text messaging, providing people with a basically free way to communicate on their phones that circumvents service providers' fees.
Ricardo Côrtes dos Santos, a native of Rio de Janeiro, told The Huffington Post that he uses WhatsApp "practically 24 hours a day." He complained that Brazil's rates for wireless service are absurdly high.
"Imagine paying more than a dollar for minute calls," he said. "[This] feels like censure."
WhatsApp has rapidly become a more popular way to communicate than using standard SMS services. That's a sticky problem for telecommunications companies, which make serious bank by charging for services like text messaging. So, as TechCrunch notes, it's no surprise that telecommunications companies in Brazil have claimed for months that WhatsApp "is unregulated and illegal."
Here's the thing, though: While we should be worried that a telecom could even temporarily disable an app, we should be equally worried that Facebook could have done the exact same thing.
"You should be concerned that Facebook can without any due process kick you off their network. You should be concerned that Gmail can lock you out of your email. You should be concerned that the U.S. government can spy on anyone," Bruce Schneier, a cybersecurity expert, told HuffPost.
"All of these things can happen without knowledge or consent. We are giving these companies an enormous amount of power over our digital selves and therefore our lives," he added.
In a statement to HuffPost, a representative for WhatsApp said that the court order forced Internet service providers to block access to the app. Some telecoms reportedly protested needing to comply with the order on such short notice. In other words, Facebook didn't block access itself, though that also would have been possible.
Schneier likens it to the police ordering you to move your car off the street. Maybe you got in and moved it, maybe it got towed -- either way, it happened.
Our lives have started to depend on services like WhatsApp, Facebook and Gmail, but the law hasn't exactly caught up to this reality. It's a problem that needs to be addressed on the legal level, Schneier argues: Just as it's illegal in many places for a utility to shut off your heat in the middle of winter, perhaps it should be illegal for a tech company to close off access to certain services.
"Because duh, this matters," Schneier said. "It is perfectly legal for Google to turn off your email address no matter how much it hurts your job, career, anything. We need to start having these discussions about when these systems permeate society to a degree that they become essential to living a full life. What are the rules these companies follow?"
This article has been updated to include information from WhatsApp.
Disclosure: The Huffington Post's parent company, AOL, was acquired by Verizon in June. HuffPost continues to report independently on technology and the wireless industry.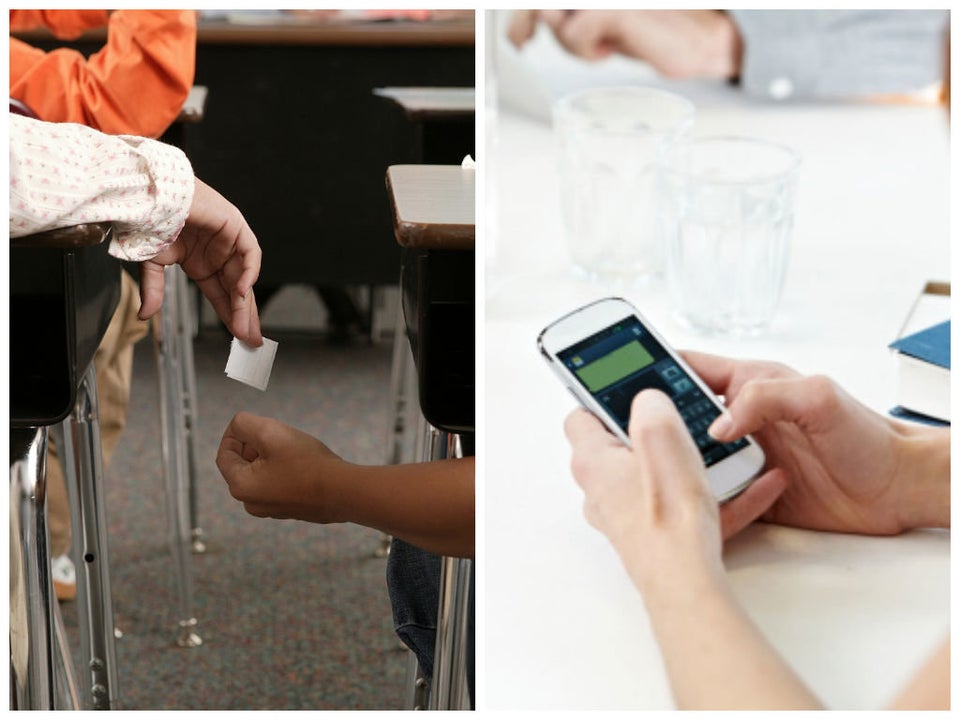 11 Ways Technology Has Changed Since We Were Kids
Support HuffPost
The Stakes Have Never Been Higher
Related
Popular in the Community