Brazilian artist Fernando de La Rocque is blowing smoke at the art world. For his latest series, aptly titled "Blow Job," Rocque has created images of religious and political icons using pot smoke. Scroll down for images.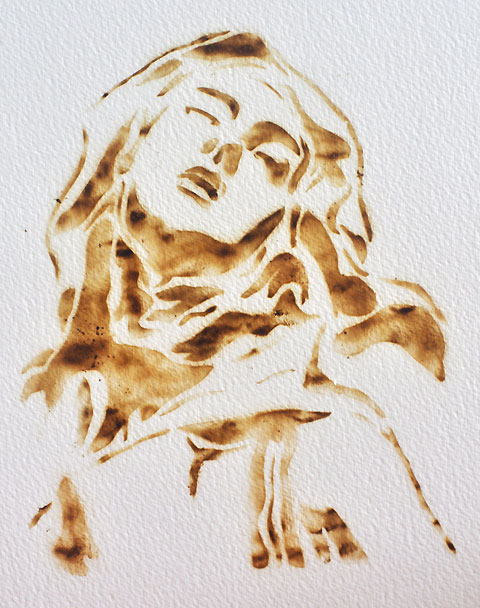 Rocque creates his works on paper by blowing cannabis smoke onto his precut stencils. Openly in favor of decriminalizing the illegal substance, Rocque has said of his work in the press release that, "more important than freedom to smoke marijuana is the freedom to think about it and make art with it."
This is not the first time Rocque has stirred controversy in the art world. For one of his first works,"The Golden Cockroach" ("Barata de Ouro"), Rocque painted a number of the vile insects gold and sold them. "I wanted to counteract this power to repel with the power that gold has to attract. An ugly form coupled with a beautiful color," he said in an interview with Time Out Rio de Janeiro. (We hope this was a nod to David Wojnarowicz's 1982 PS1 "cock-a-bunnies" piece, but probably not.)
Check out some other shots from his series in the slideshow below, and be sure to let us know what you think in the comments section.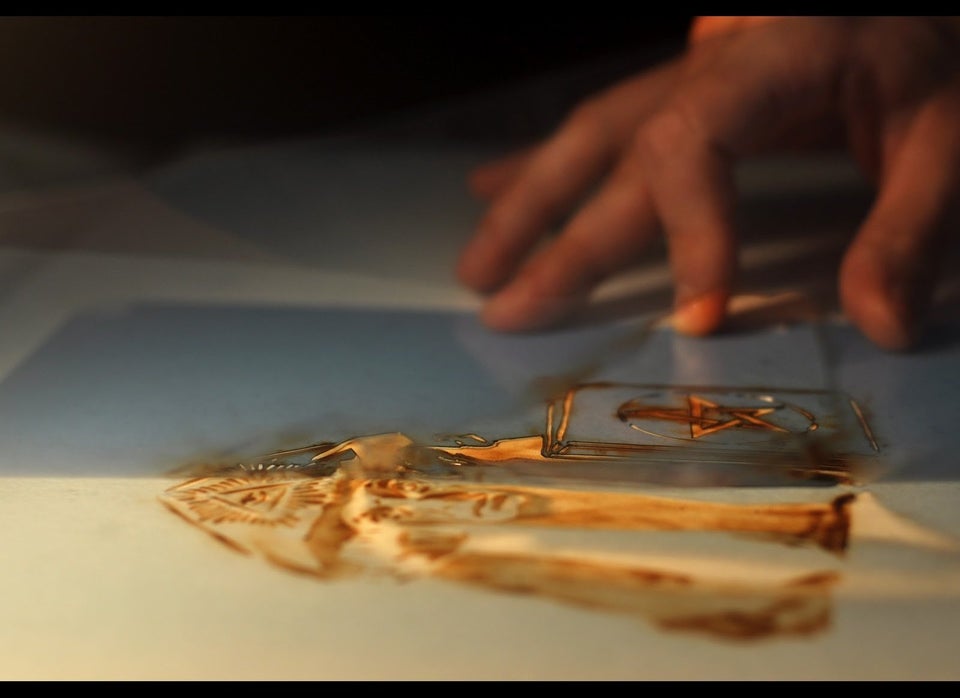 "Blow Job - Trabalho de Sopro" by Fernando de La Rocque
Popular in the Community