After Aryas Borges rescued two abused tigers from a circus in 2005, he got very close to his new pets. He started an improvised exotic animal sanctuary at his home in Maringa, Brazil, where he now owns seven tigers, two lions and one pet chihuahua named Little, according to ABC News.
Everyone -- tigers included -- hangs out in the same house.
Aryas and his three daughters, Nayara, Uyara and Deusanira -- ages 20, 23 and 24 -- consider their compound a safe and loving environment for the tigers. Uyara has a 2-year-old daughter, who can be seen in photos riding on the tigers.
"You have to show the animals respect and love, that's how you get it back from them," Aryas told ABC.
Nayara, 20, regularly swims with Tom the tiger for exercise. She says, "Ever since the tigers were born, we have taken care of them, feeding them, so their instincts became dormant." Instincts overpowering domesticity is an all too familiar tale, however, and there are several cases of attacks by trained exotic animals. One of the most famous examples happened in 2003, when performer Roy -- of Siegfried and Roy fame -- was mauled by his white tiger. Regardless, the family claims that they feel safe with their tigers.
ABC notes that the family is under extreme scrutiny and faces legal battles as animal rights activists fight to confiscate Aryas' caretaker's license and the right to breed tigers.
There is no doubt that the Borges family's unorthodox practice of keeping exotic pets is controversial, but at least no one has been hurt... yet.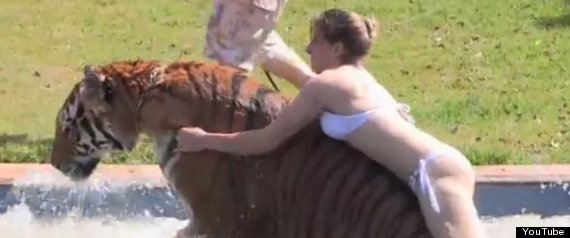 Nayara has developed a special bond with Tom in the pool.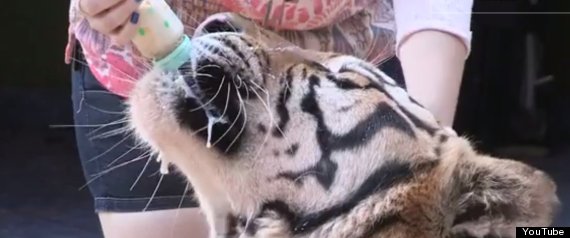 Uyara feeds, pets and walks the tigers on leashes.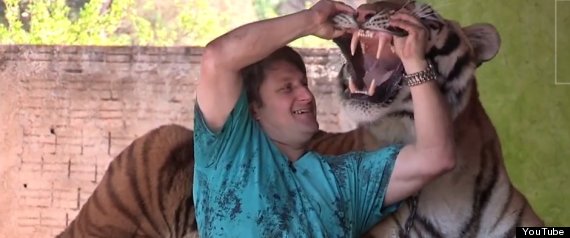 Aryas shows off his friend's teeth.
Related
Before You Go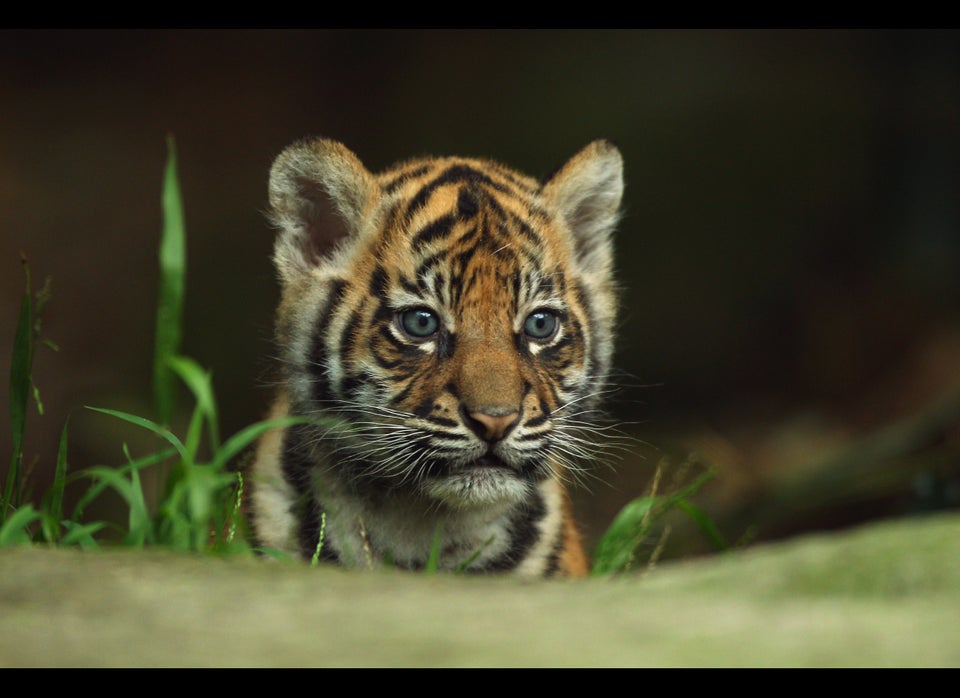 Tiger Overload
Popular in the Community