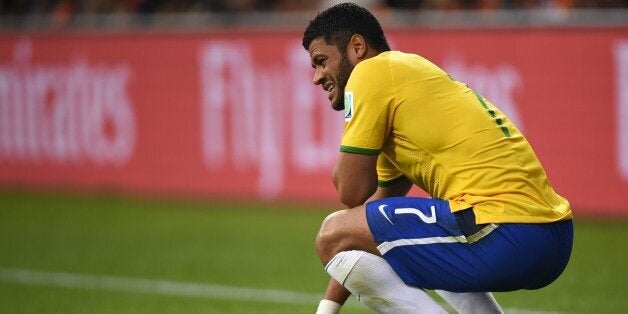 Written by Benjamin Penglase
The massive protests that broke out in Brazil last year during the Confederations Cup soccer tournament caught everyone by surprise. Images of police firing tear gas and rubber bullets at peaceful protestors outside stadiums grabbed the world's attention and raised a series of questions. Why were "soccer-mad" Brazilians, proud of their team's unparalleled five World Cup victories, staging political protests? Did the protests signal a new political maturity, with spectacular events no longer hiding the country's institutional inadequacies? Had the Brazilian giant woken up from dreams of success on the soccer pitch to the realities of "serious" political issues?
But for passionate and knowledgeable Brazilian soccer fans, the dichotomy between sport and "real" political issues is not so clear-cut. As anthropologist Eduardo Archetti would have put it, Brazilian football is not so much a reflection of Brazilian society as it is a means of reflecting upon Brazilian society.
First, Brazilian soccer has been an arena for reflecting upon the place of black and mixed-race people. Brazil's victory in the 1970 World Cup was credited to the exceptional performance of Pelé. The team seemed to symbolize a society which downplays racism and celebrates black individuals such as Pelé. This link between soccer and a supposedly non-racist society, however, did not solve these issues but dramatized them. The last time Brazil hosted the World Cup, in 1950, it lost the final game to Uruguay. Three Brazilian players were blamed for that defeat. All three were black. More recently, Brazilians who play in Europe, such as Dani Alves, have been the subject of racist taunts, leading other players -- and many fans -- to reflect on the continuing realities of racism.
Second, Brazilian soccer dramatizes the tension between creative and disciplined efficiency. Brazil's victory in the 1962 World Cup is often credited to Garrincha, a player famous for his creative dribbling. Garrincha cemented the stereotype of the "Brazilian style" of football, one that favors individual skill, flair, and a dynamic offense over teamwork, group tactics, and disciplined defense. This style of football has been praised for its aesthetic beauty. But its effectiveness in winning games has often been debated. In the 1982 World Cup, Brazil was a huge pre-competition favorite. However, despite playing a fluid and attacking style, Brazil failed to make it out of the group stage. Since then, Brazilian soccer fans have closely scrutinized the selection of the team's manager and his tactics. The larger question is clear: does individual creativity come at the cost of organizational effectiveness? In a bitter irony, the newly built stadium in Brasília, a city with no first-tier team and where the first construction-related fatality occurred, is named after Garrincha.
Finally, Brazilian soccer has led fans to reflect upon corruption produced by large inflows of cash and weak institutions. Issues came to a head in the early 2000s. The manager of Brazil's national team was accused of accepting payments to name under-qualified players to the team, in the hope that they would earn lucrative contracts in Europe. And a fence in Vasco's decrepit stadium collapsed, injuring hundreds of people, despite the team's recent multimillion dollar contract with a European company. A Congressional inquiry recommended the criminal prosecution of 17 heads of Brazilian teams. None have been criminally convicted.
What will happen this June and July when Brazil hosts the World Cup is anyone's guess. Will some Brazilians protest? Yes, of course. Many haven't stopped protesting since last June. Will some Brazilians flood stadiums, cheering for the "selection" (the national team)? Of course. Tickets to the games rapidly sold out, despite their exorbitant price. And will some Brazilians both protest and cheer on the national team? Yes, after all, being passionate about Brazilian soccer and concerned about Brazilian society have never been mutually exclusive. To paraphrase a sign held by a protestor at a game last June: you can be for the selection, but against corruption.
Related
Popular in the Community