Newly released images of uncontacted Brazilian Indians reveal a thriving world that may soon be destroyed. The photos were taken by Brazil's Indian Affairs Department, and Survival International presents them in an attempt to protect the Indian territory.
The tribe is currently in danger, as illegal loggers invade their land, pushing the tribe from Peru into Brazil. Last year, the Upper Amazon Conservancy found evidence of illegal logging while flying over the protected area.
As Survival's Director Stephen Corry recently said, "The illegal loggers will destroy this tribe. It's vital that the Peruvian government stop them before time runs out. The people in these photos are self-evidently healthy and thriving. What they need from us is their territory protected, so that they can make their own choices about their future. But this area is now at real risk, and if the wave of illegal logging isn't stopped fast, their future will be taken out of their hands. This isn't just a possibility: it's irrefutable history, rewritten on the graves of countless tribes for the last five centuries."
EDITOR'S NOTE: Unfounded allegations have been made that these photos are a hoax because similar photos of the same tribe that were released in 2008 were incorrectly reported in the media as being an "undiscovered" tribe, thus leading to rumors of them being fake. CLICK HERE for more info on the "hoax" rumors being debunked in 2008.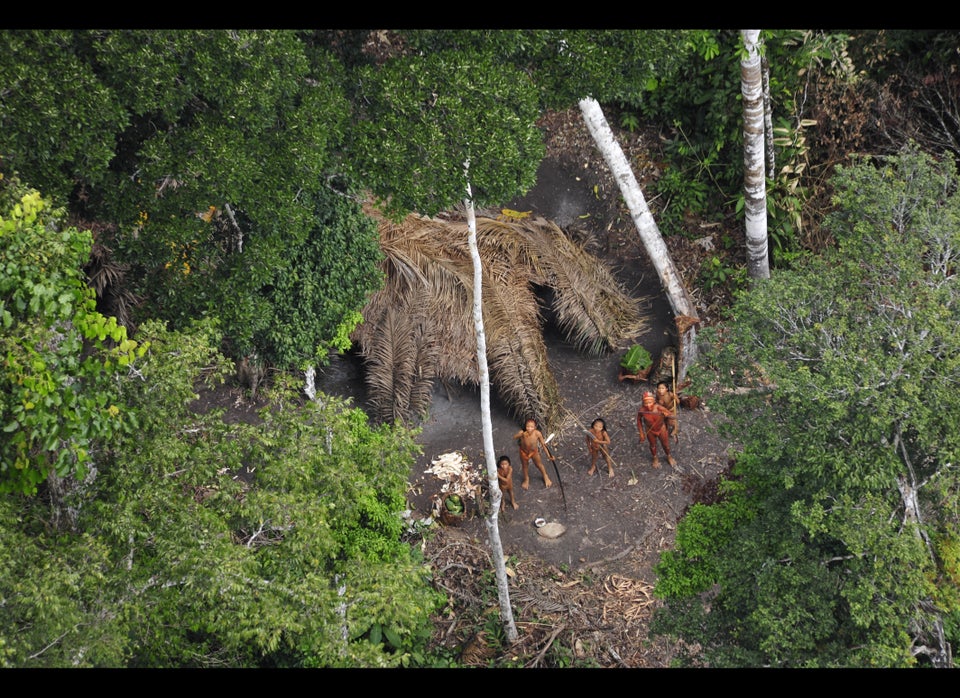 Amazing Photos Of Uncontacted Tribe
Related
Popular in the Community