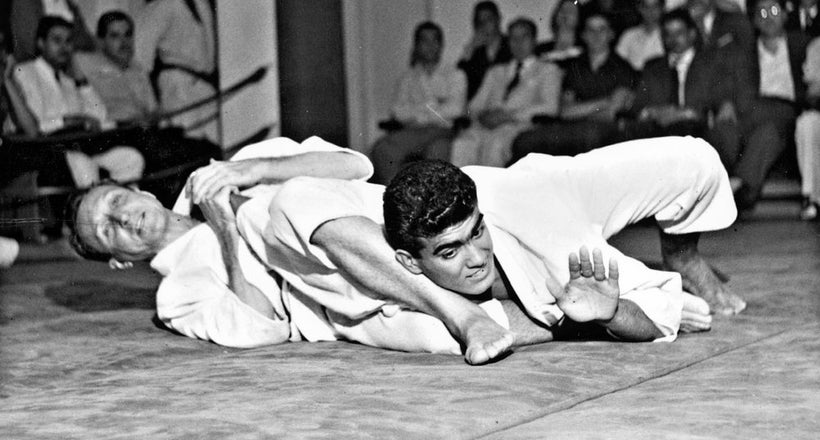 I grew up in Rio de Janeiro, in the 1980s and 1990s, and witnessed the exponential growth in popularity of Brazilian Jiu-Jitsu (BJJ). BJJ is a martial art adapted from the original Japanese Jiu-Jitsu and Judo by the Gracie family in Brazil in the first decades of the 20th century. Based on grappling and ground fighting, the objective is to submit your opponent using joint locks and chokes. BJJ quickly became one of Brazil's signature sports.
In the past few decades, BJJ has established itself globally as the most efficient martial art. From the 1980s through the 2000s, the likes of Rickson Gracie and Royce Gracie challenged fighters from other martial arts, such as wrestling, judo and karate, in "no rules" (or almost) matches in which they amassed jaw-dropping winning records, often over opponents much bigger in size. Rickson is believed to have a legendary fighting record of over 400 wins and no losses.
However, despite training with a Gracie myself for a few months in my early teens, my impression of BJJ growing up was not exactly positive. Teaching testosterone-boosted adolescents how to break arms and choke people out, without the right ethical and mental training, backfired to a large extent. BJJ "gangs" made up of middle-class adolescents and young adults popped up everywhere in Rio and terrorized the streets. They would pick fights at schools, clubs, and parties for little or no reason. Consequently, BJJ was often associated with harassment and disrespect, and most people would happily avoid the cauliflower-eared bullies.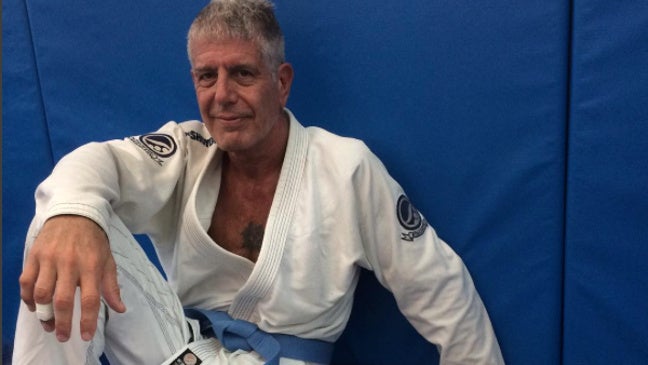 Decades later, however, the sport has evolved a great deal. The mentality has for the most part changed and, at least in the good schools, the teaching of BJJ has become highly disciplined and accompanied by a strong code of ethics and good behavior, on and off the mat. BJJ schools opened up all over the world and the US has become one of the global powerhouses. Many celebrities have embraced the "gentle art" too, including TV presenter Anthony Bourdain (blue belt), movie director Guy Richie (black belt), actors Keanu Reeves (white belt) and Ashton Kutcher (purple belt), comedian Joe Rogan (black belt), and public intellectual Sam Harris (blue belt).
In fact, finding myself raising a family in the US, I decided to put my then six-year-old son to train BJJ. For kids in particular, when the instructor is competent, BJJ has been known to improve physical and mental strength, build self-confidence, discipline, and respect. Then, sure enough, watching my son train and witnessing his improvements, I decided to return to BJJ once again, 30 years later. I couldn't be happier about my decision and the impact BJJ has had in my life.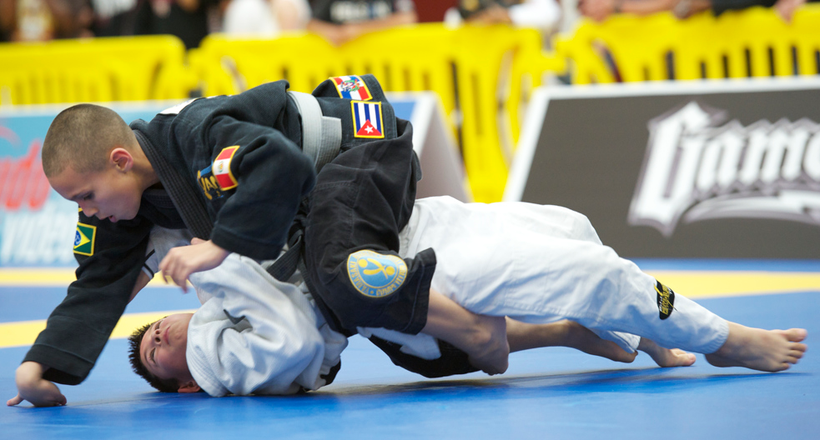 After just six months training an average of three times a week, I had lost twelve pounds, significantly improved my conditioning and tone, and naturally gotten into a healthier lifestyle. Once you get into BJJ, you simply want to be in shape and learn more each day, so you suck a little less next time you are on the mat. It is a sport where you are slowly but surely getting better, regardless of how old you are when you start, which is essential to keep people motivated. In fact, the physical and behavioral impacts are so astounding that many people become "BJJ addicts" and can't stop training and talking about it, especially in the first months of practice – I plead guilty to that.
But the strongest impact is probably mental. Only those who put themselves on the line understand how being crushed on the mat is one of the most humbling experiences one can have. Even more humbling if you are being dominated by someone 30 pounds lighter than you which, believe me, happens often in BJJ if you are fighting a higher belt (also why BJJ is great self-defense for women and anti-bullying because it is based on leverage and technique, not strength). Being put in tough physical situations brings out the most primitive instincts and forces you to learn how to keep calm, control the breathing, strategize, and effectively think of your next move. These are lessons you take off the mat too, to your personal and professional life. It builds confidence, humility, and character.
Well, I guess this is now my official BJJ pitch. I promise my family and friends to talk a bit less about it and share this link more often instead. Oss.
Calling all HuffPost superfans!
Sign up for membership to become a founding member and help shape HuffPost's next chapter
This post was published on the now-closed HuffPost Contributor platform. Contributors control their own work and posted freely to our site. If you need to flag this entry as abusive,
send us an email
.