A soccer referee in Brazil is facing serious disciplinary action after pulling out a gun on the field during the middle of an amateur regional league match.
The shocking incident occurred over the weekend in the city of Brumadinho, according to The Telegraph. The referee, Gabriel Murta, was allegedly assaulted by members of visiting team Amantes de Bola before he went and got his gun.
Murta, who reportedly works as a police officer during the day, claims to have been kicked and slapped by the Amantes manager and his substitutes after they demanded a red card for a player on Brumadinho. Murta reacted to the attack by going to the locker rooms and returning with a gun, according to The Mirror.
When confronted, Murta wasted no time in pulling out the gun, keeping it down and to his side, but visible for all involved to see.
A fellow official restrained Murta, who eventually returned to the locker room and put away his gun.
Brazilian referees' association commissioner Giuliano Bozzano told The Mirror in an article published on Tuesday that Murta will undergo a psychological assessment before facing a potential suspension or lifetime ban.
"What's happened is obviously not a common occurrence and I don't want to rush into anything," Bozzano said.
Soccer referees have many means of maintaining control over a match, but going for a gun instead of a red card is definitely not one of them.
Citing previous instances of referees being harmed and even shot during amateur soccer matches, they believe Murta's self-defense claim. Given that he's a trained officer who carries a weapon as part of his duties, the association is content to only require psychological counseling for Murta as a consequence.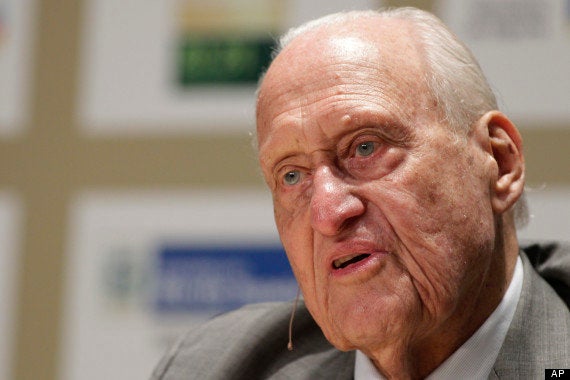 15 Reasons Why FIFA Is The Worst
Popular in the Community