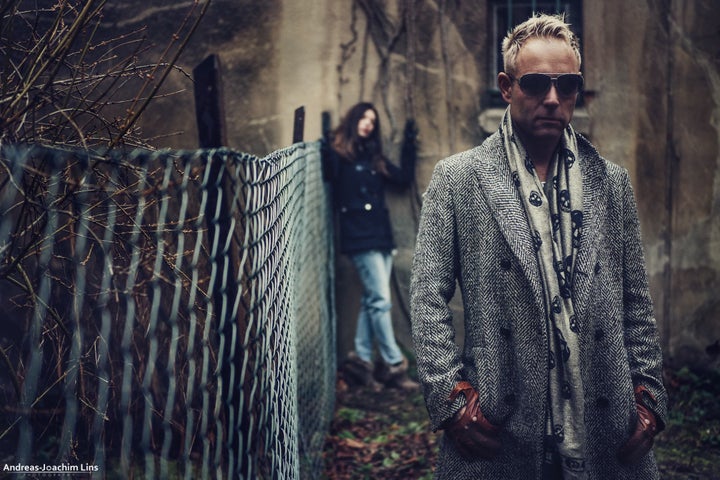 "So, I've been dealing with a breadcrumber for a year. The usual: endless phone and video chats, stalking each other on social. Then there's talk of a date-that never happens! Then he reappears with the random "like" on IG, "hey, WYD?" Whatsapp message, giving me false hope that maybe he's not an asshole and IS going to make date plans. He reads my messages, but no reply. EVER." Monica*, 22, European Blogger.
Thought breadcrumbing was just happening to millennials or just Americans? Not according to my latest research! It's happening for Millennials and GenXers across the globe to both men and women. Many are experiencing it, but don't know there is a term for it. Regardless of the term, the experience alone should trigger red flags.
Here's the backstory: Kelly met Jake a year ago, right after he left the mother of his children. Red flag #1. They were on and off, for about 3 months and then he hooked up with his former baby momma and she got pregnant, again. Red flag #2. Fast forward to now, he has been living with the baby momma and two kids, but has reached out to Kelly to rekindle things. Red flag #3. All the while, Kelly is breadcrumbing LaMar who seems like the ideal guy for her. "Kelly openly told me she should try to build something with me instead of going with this guy, but for some reason she is still pressed on the guy." LaMar, 29, American Programmer.
Supposedly LaMar is a "great role model, a fantastic supporter, a great friend, a great lover, and a great husband". Yet, she has been balancing both men on and off for about a year now. Red flag #4.
Par for the course in your 20s, it is what social scientists call your "defining decade". It is the time in life that you establish your career, love life, and your philosophy about the world. In your 40s, you've modified some of the ways you dealt with those definitions based on life's challenges. You are better at calculating risk and measuring volatility when it comes to your sense of sanity. Long gone are the days of spending years in unfulfilling jobs or relationships. Or is it?
Deb Davis, 48, an American Healthcare Professional, explains "I connected with this man who I had known " back in the day" we met for "coffee" and spent 5 1/2 hours in a coffee shop. I had a message everyday first thing in the morning. The chemistry was something I had not experienced since I had fallen in love for the first time with my daughter's father. And then nothing!"
We are just looking to connect with one person that isn't about games. Does breadcrumbing shaming have any impact on your future dating? Not according to Davis, "He told me my first breadcrumber did what he did "because he didn't care"! Well, WTF a man who wooed me, showed me love, and said "I love you" and then never responded to me again! I think it's safe to say he did that because "he didn't care"."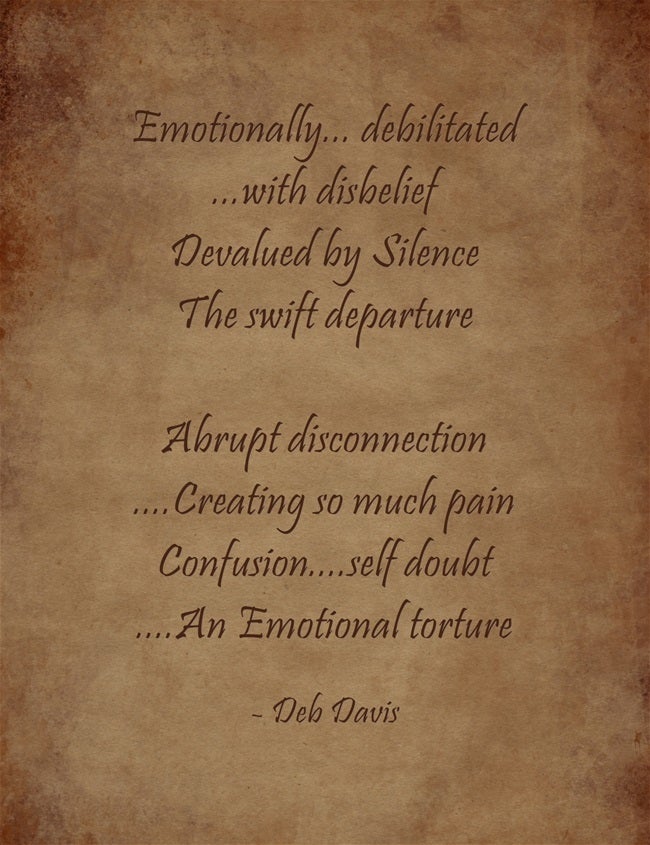 "For the last 7 years, these 2 guys that I briefly dated (at separate times) have always stayed in touch-- they will like some posts on FB or send me messages for valentines' day, my bday, or xmas. Whatever they say to you, I think they just like to have their ego stroked by having me respond, even if it's just a polite response. I''m not mad at either one, so I have not told them to lose my number, but it is very clear to me what they are doing: bread crumbing." Melissa, 42, American Lawyer.
For many, people hold onto the hope of people not being the assholes they really are. How does breadcrumbing make you feel?
"I'm not so much hurt by it, but 1) I'm curious and wondering if he's okay (I always viewed him as a friend) and 2) there's a tiny part of me that assumes he found someone just a little skinnier, just a little prettier. That nagging low self-esteem creeps into the back of my subconscious as much as I try to push it away." explains Hayley Nesbitt, 26, Canadian author of relationship blog 50 Shades of Tinder.
We're connecting, not committing. We are only broadcasting the positive aspects of our lives on social media-the highlight reels. If we only broadcast the "look at me", are we able to deal with the side of rejection, detachment, and non-commitment? In life, you don't always only get highlight reels. Who is by your side when the non-highlight reel moments occur in life? The drama queen? Baby daddy? 4th dude on tindr? The truth is that breadcrumbers don't really want to be in a relationship. The idea of one is different than having to really function in one.
What should we do to cope?
"I hold out no hope that anything will ever be re-kindled with either one of these guys. If their messages bothered me, I would honestly just delete them from FB or block their numbers. That is the advice I would give to anyone that is upset by this tactic." Melissa, 42, American Lawyer.
Approaching dating as though it is testing out what I call, Your Happiness Hypothesis, your personal algorithm that can help minimize some of our own expectations. Create an equation or a list that includes the elements that you absolutely require and the elements that you think you want. Focus just on characteristics, qualities and life desires. You might find that dating based on a system testing out your happiness hypothesis, will help you figure out what is a better fit for yourself and not have to rely on someone else's BS.
Breadcrumbs=carbs! It's McDonald's! Run, don't, walk.
*For confidentiality purposes, all names appearing as single names have been changed.
Related
Popular in the Community