WASHINGTON -- Momentum to break up the nation's largest banks is building quickly on Capitol Hill, just weeks after a unanimous, symbolic vote in the Senate to end taxpayer subsidies to Wall Street. The latest sign of this swift and unexpected shift in the political wind came Monday when Rob Nichols, a lobbyist with the Financial Services Forum, attacked new capital standards proposed by Sens. Sherrod Brown (D-Ohio) and David Vitter (R-La.) as "comically high."
The Brown-Vitter bill is, in fact, designed to put banks in a difficult position. As Brown told HuffPost in February, he hopes to move legislation this year to break up big banks; Vitter echoed Brown's comments on the Senate floor. By crafting a bill that requires banks with more than $400 billion in assets to hold at least 15 percent of those assets in hard capital, the senators hope to encourage the handful of multitrillion-dollar behemoths to split up into smaller firms.
Brown has been pursuing this line of attack for years, pushing a 'break up the banks' bill during the 2010 debate over the Dodd-Frank financial reform bill. Wall Street endured the heat, however, and emerged from the fracas without having to downsize.
But bank lobbyists are growing increasingly wary of the Senate. On Monday, Financial Services Forum CEO Nichols attacked the Brown-Vitter bill in Politico's "Morning Money," a D.C. newsletter focused on the financial industry. The entry was headlined: "WALL STREET REACT TO BROWN/VITTER: 'COMICAL.'"
Brown spokeswoman Meghan Dubyak responded in a statement to HuffPost: "Not surprising coming from a group that thinks deregulation is the answer to the credit bubble and Great Recession."
"A Wall Street lobbyist stole and distributed a copy of our draft bill to try and drum up support for protecting the big banks' taxpayer funded handouts -- and ultimately remain too-big-to-fail," Vitter spokesman Luke Bolar said Friday.
Lobbyists and lawmakers are typically very cordial, and such tactics and rhetoric underscore unusual tensions between Wall Street and Washington.
Laena Fallon, a spokeswoman for Financial Services Forum, which represents major banks, told HuffPost that, despite the temperature of the rhetoric, the group's underlying argument is valid. "Every dollar of additional capital reduces banks' ability to lend by a considerable multiple. Given that banking system capital is already at record highs and that economic growth stalled to just 0.4 percent last quarter, while 23 million Americans remain out of work or under-employed, it is not the time to remove that kind of lending capacity from our economy," she said.
"The reality is we're not getting new lending and jobs," Bair told the Atlantic Economy Summit. "You look at bank balance sheets, what happens is they've increased their excess reserves, they've increased their securities investments."
But the fact that a bank lobbyist even felt the need to make a public assault on Brown-Vitter suggests there is momentum behind the legislation, which would likely have gone ignored last year.
In late March, the Senate voted 99-0 on a nonbinding resolution to end taxpayer subsidies to too-big-to-fail banks.
The Senate's moves come as Wall Street is making significant inroads on deregulation in the House. Last month, the House Agriculture Committee cleared six bills to deregulate derivatives -- the same instruments that were tied to mortgages at the heart of the 2008 financial crash.
The Brown-Vitter bill would force all banks to carry at least 10 percent of their total assets in shareholder equity, limiting the amount of borrowed money they can put on the line. Banks with at least $400 billion in assets would have to carry an additional 5 percent, bringing their total capital ratio to 15 percent.
Perhaps more importantly, Brown-Vitter eliminates many of the loopholes that currently exist in capital standards that allow banks to exempt some assets from the total and include some types of debt as capital. While the international capital standards, agreed to under the Basel III accord in the wake of the crisis, require banks to hold at least 7 percent of their risk-weighted assets in so-called Tier 1 Capital, only 3 percent of total assets must be reserved in hard equity. While the 3 percent minimum is stricter than the standards in place prior to the crisis, it would not have affected the sort of risk-taking in which banks, including Lehman Brothers, engaged during the housing bubble.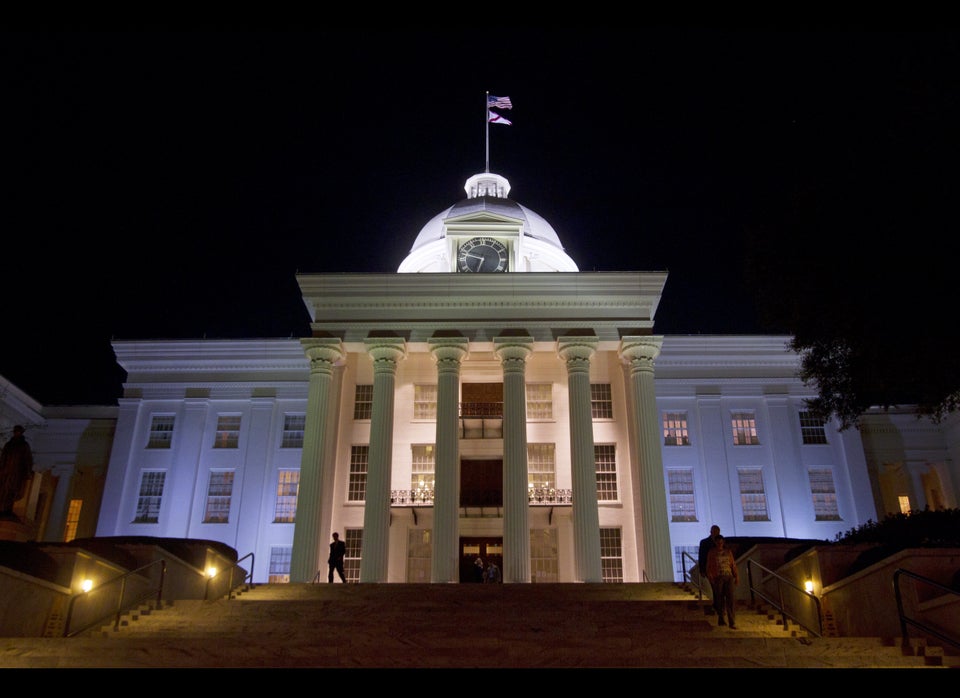 U.S. State Capitol Buildings
Popular in the Community