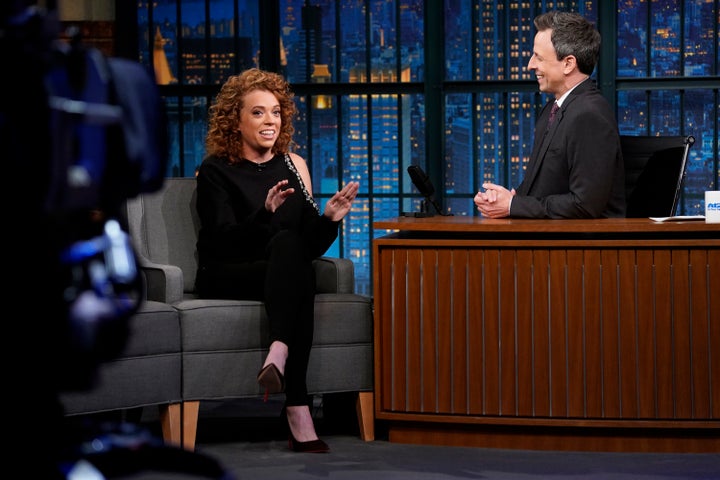 Netflix has nixed comedian Michelle Wolf's talk show just three months after the first season began.
Netflix canceled Wolf's show along with a talk show centered on another popular comedian, "The Joel McHale Show."
During the black-tie event, Wolf scorched the Trump administration with jokes on porn stars, nondisclosure agreements and White House lies.
Many, including President Donald Trump, found the roast too vulgar, and the White House Correspondents' Association later denounced Wolf's monologue. But Wolf defended her performance, telling NPR's "Fresh Air" that she was "glad I stuck to my guns."
"I don't know, maybe I'm projecting this, but I think sometimes they look at a woman and they think, 'Oh, she'll be nice,' and if you've seen any of my comedy, you know that I don't ― I'm not," Wolf said.
Netflix canceled Wolf's show as it bulks up its lineup of comedian-centered talk shows, including "Daily Show" alum Hasan Minhaj's "Patriot Act," "Norm Macdonald Has a Talk Show" and "The Fix" with comedians Jimmy Carr, D.L. Hughley and Katherine Ryan.