I love a buffet, especially one that offers freshly baked German pretzels for breakfast.
Fortunately for me, my gastronomic wish was but an elevator ride down from my fabulous suite at the Ritz Carlton in Berlin.
I didn't realize how much I wanted a pretzel for breakfast until I spotted a basketful of warm twisty dough.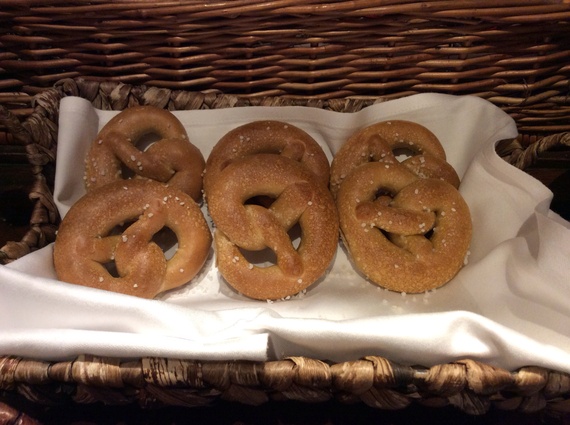 Of course there are dozens of other wonderful things to eat at Brasserie Desbrosses, but I'm always on the hunt for something other than the usual fare on my travels.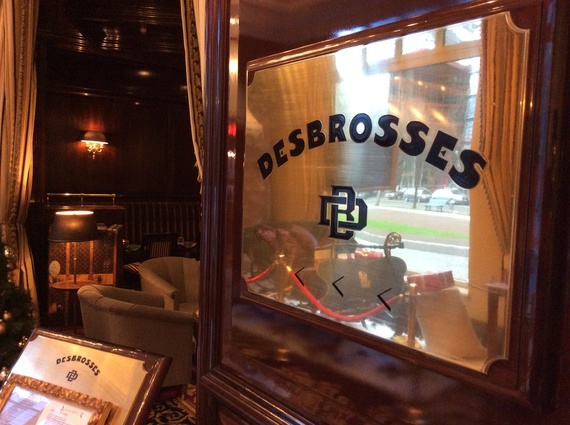 The pretzels here are not those giant twists of dough you buy at shopping malls in the U.S. or at a stadium game. This is a gourmet pretzel about the size of a small donut with a prefect dusting of salt.
Not far from the basket of pretzels, is a do-it-yourself carving station for ham. I have never seen anything like it.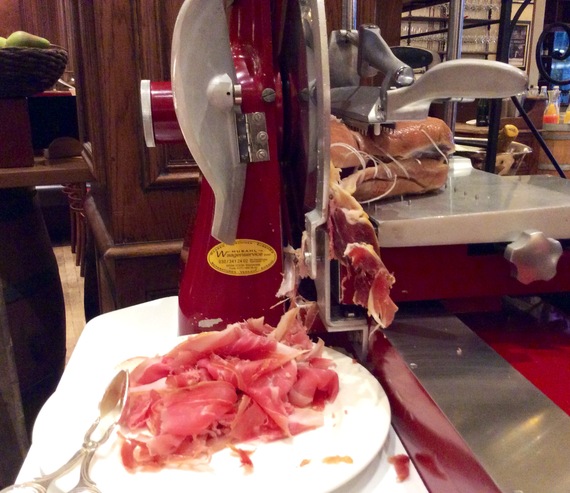 It's an industrial size carver, that at first glance, looks like it requires an engineering degree to operate.
This most delicious hunk of meat is held firmly in a vise grip clamp. Then, by turning a large hand crank, you are able to slice thin sheets of ham that fall like ribbons onto the carving board.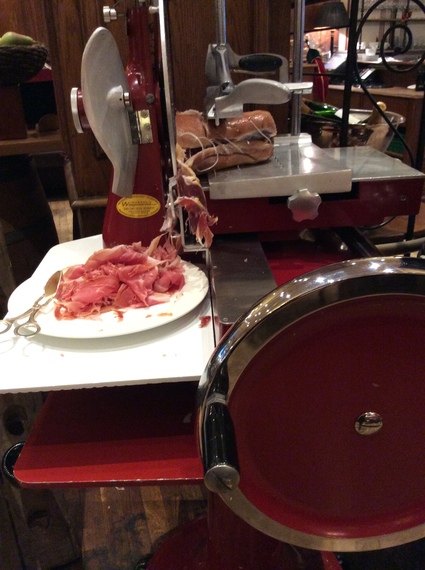 After my biceps got a work out slicing ham, my tastebuds took over. What was this ham? It wasn't salty enough to be serrano, too pink to be prosciutto. Like everything else in Desbrosses, it was German and locally sourced. Dry aged ham from Bayern, Germany, more commonly known as Bavaria.
The pretzel and the Bavarian ham pair beautifully together. Add a little mustard mixture you can find in the smoked fish section, and the plate is complete.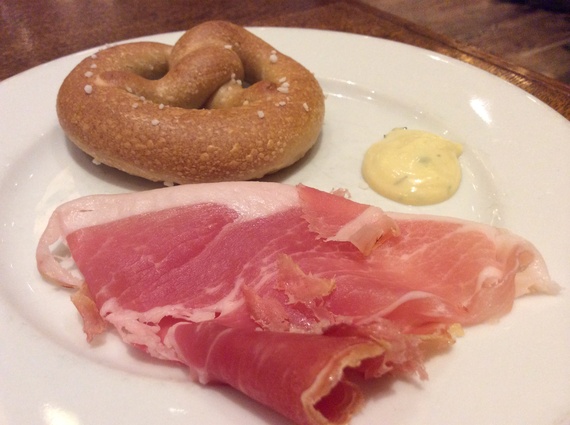 I approach each buffet as if it were a treasure hunt. I know there's something new, something unique, spread out before me. I just have to find it.
The perfect buffet has something special that you'll be craving and talking about for years to come.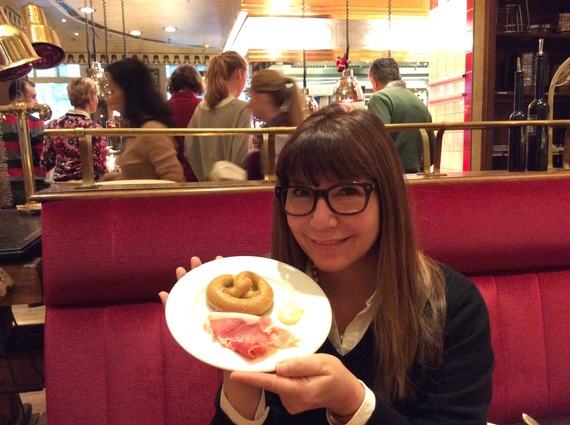 Now, when I think of Berlin, I will think of that sublime combination of warm pretzel wrapped in a tissue of Bavarian ham with a touch of homemade mustard.