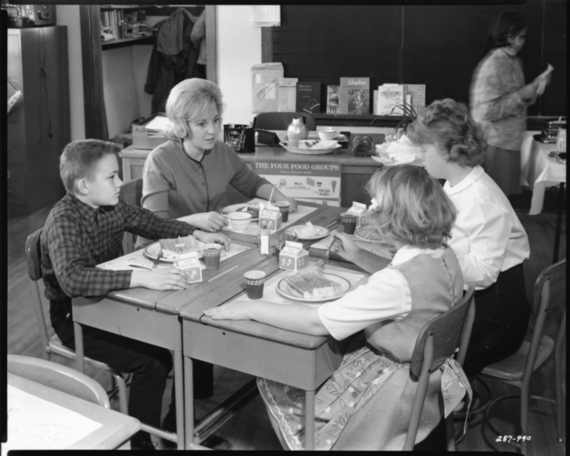 Rise and shine! Whether you are awake before dawn, or getting out of bed after working the third shift, it's universally recommended that you start your day with a good breakfast. Minnesota's flour milling past has made it home to numerous breakfast staples. A heaping bowl of cereal, yogurt, eggs, or fruit are all good ways to start your day. The students and teachers above are enjoying plates of warm French toast in a classroom in 1964.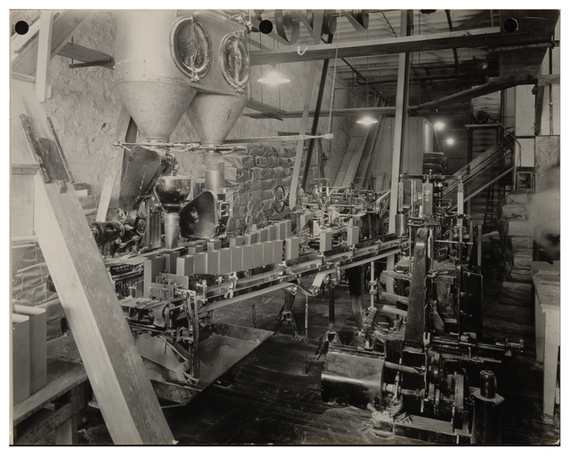 Before cereal is poured into a bowl, it gets packaged by a machine. This cereal packing machine from the Pillsbury A Mill in 1934 shows the empty boxes on the conveyor belt waiting to be filled. The Pillsbury family founded the company in 1872 in Minneapolis and parts of it are now owned by another Minneapolis company, General Mills.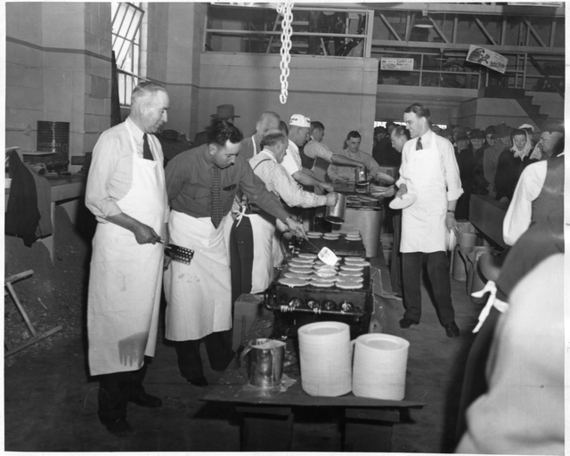 If cereal isn't your preference, a hot fluffy pancake may suffice. Crowds of people are lining up to enjoy some pancakes on Pancake Day in Redwood Falls, 1947. Easy to produce in large quantities and perfect to share with a group, large or small, pancakes are certainly a favorite breakfast food.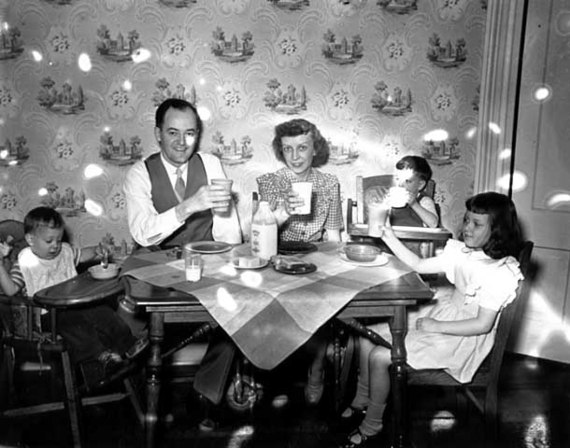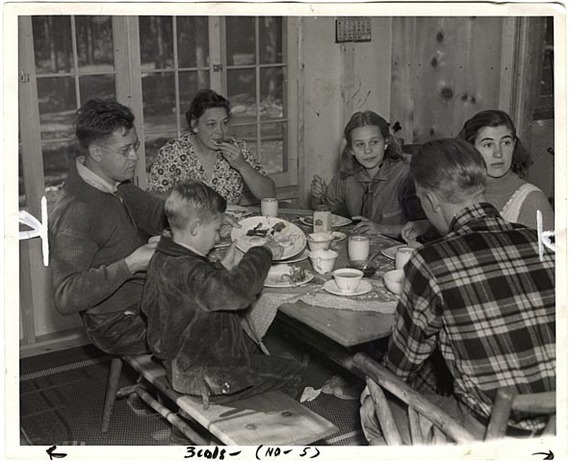 Two of Minnesota's past politicians loved breakfast so much, they were photographed sharing meals with their families. Then Minneapolis Mayor Hubert Humphrey enjoys breakfast at home with his wife and children circa 1946; Governor Elmer Benson eats a hearty meal with his family at their Lake Superior cabin in 1937.
If you want to learn more about Minnesota's contributions to breakfast, please view our Inventions of Champions podcast.