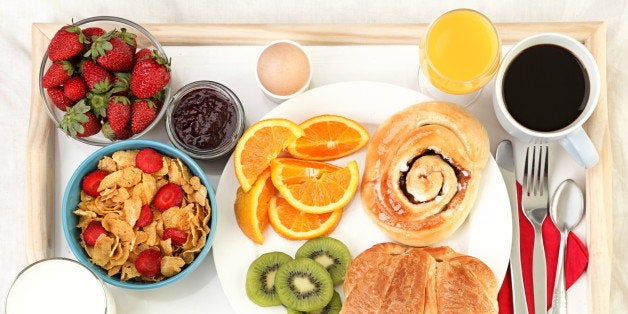 So much of what we think we know about breakfast boils down to the age-old assumption that it's the most important meal of the day. But chances are, the origins of the phrase -- of dare we say breakfast's entire reputation -- come from a surprising place.
"[I]n many ways, the breakfast is the most important meal of the day, because it is the meal that gets the day started," Lenna F. Cooper, B.S., writes in a 1917 issue of Good Health, the self-proclaimed "oldest health magazine in the world" edited by none other than Dr. John Harvey Kellogg, the co-inventor of flaked cereal. "It should not be eaten hurriedly, and all the family, so far as possible, should partake of it together. And above all, it should be made up of easily digested foods, and balanced in such a way that the various food elements are present in the right proportions. It should not be a heavy meal, consisting of over five to seven hundred calories," Cooper's article continues.
Granted, Kellogg did hold an M.D. degree, but there's no denying he had a product to sell.
And sell he did. Cereal, despite slipping in popularity from its 1990s peak, still raked in around $10 billion in sales in 2013, the New York Times recently reported.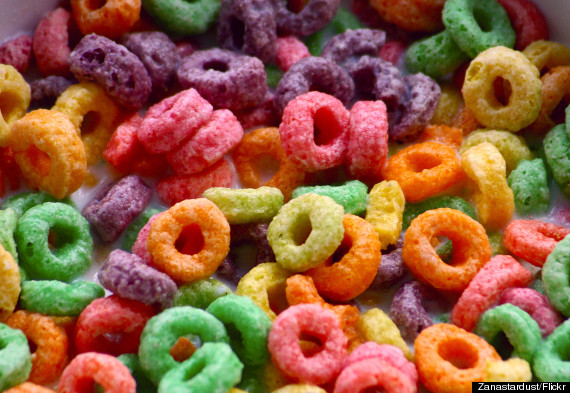 The dip in popularity coincides with a surge in yogurt sales, Quartz reported, as well as more restaurants opening in the early hours and more fast food joints offering on-to-go morning options -- like the Waffle Taco at Taco Bell.
There's no way Kellogg could have envisioned the so-called most important meal of the day being co-opted by such a processed monstrosity -- so how did we get here?
A morning meal has of course been eaten for ages, but it was once associated with gluttony, says Heather Arndt Anderson, a Portland, Oregon-based plant ecologist and food writer and the author of Breakfast: A History. "It was actually socially and morally frowned upon to eat breakfast until about the 17th century, with the reformation of the church," she tells The Huffington Post. Queen Elizabeth was also a breakfast eater, which helped the morning meal become gradually more acceptable throughout Europe, where chocolate, coffee and tea were simultaneously growing in popularity, she says.
With the Industrial Revolution came a drop in how much energy people needed to complete their daily tasks, says Arndt Anderson, but they were still eating "whatever they could find" for breakfast, whether it was last night's leftovers or just some bread and cheese. The excessive calories consumed led to more than a few cases of dyspepsia, she says, also known as indigestion, which in turn led to a shift in the mentality toward morning meals. Proponents of a lighter breakfast -- like John Harvey Kellogg and his brother and co-inventor Will Keith -- argued for vegetarian meals and whole grains, and believed these foods were better not just for the body, but the spirit and the soul, says Arndt Anderson.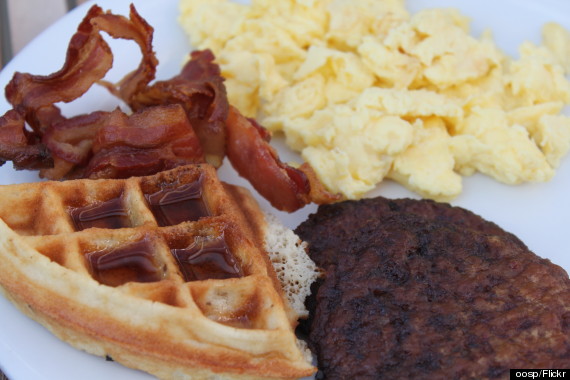 "When reviewing the research to date, there is little evidence from human studies to support skipping breakfast," lead author of that study, Leah Cahill, Ph.D., a research fellow in the department of nutrition at Harvard School of Public Health, writes to HuffPost Healthy living in an email. "It is dangerous for some people to skip breakfast, such as children or people with low blood sugar."
Andrew Brown, Ph.D., a nutrition and obesity research scientist at the University of Alabama Birmingham believes we may just be over-extending the findings of pro-breakfast studies. In a 2013 review of the existing research, Brown and his colleagues couldn't find a causal link between breakfast habits and obesity, but noted that research boasting potential weight loss benefits from eating breakfast remains in good favor. "What all this tells me is kind of twofold," he tells The Huffington Post. "One is that either we don't know what it is about a particular breakfast that could influence weight, so we haven't collectively done the right study yet, but also that some of these things we like to just state and perpetuate can go quite a ways beyond what the evidence shows."
This doesn't mean the end of breakfast, however. If the analysis of the literature had found that fruits and veggies weren't as powerful as we once thought, we wouldn't suddenly recommend avoiding produce, he says. But at the very least, maybe we can stop belittling those people who feel a true aversion to eating in the morning, he says.
"[E]specially in terms of obesity, these effects might be more preventative than treatment, because short-term clinical trials in already obese adults have not shown much of a weight loss benefit from eating breakfast as compared to skipping breakfast," Cahill writes. "We need long-term clinical trials."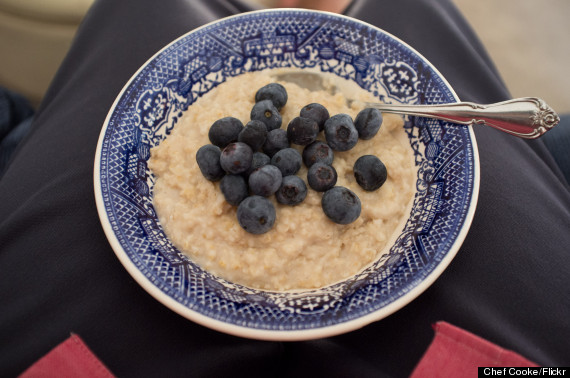 One issue with the current research, says Brown, is a lack of a uniform definition of breakfast -- and what constitutes skipping it. In a 2008 study of Greek teens, researchers pinpointed 24 different ways to define skipping the morning meal, including "Last week ate 0-4 mornings" as well as "Drank and ate nothing this morning" and "On average eats 0 morning/week". "When somebody says breakfast, what do they mean?" says Brown. "Does it have to be [a certain time] after waking up? Does it have to be specific types of foods?"
Indeed, the specific type of breakfast food may well be the key to maintaining a healthy weight, but it's a topic that has only be researched minimally, the experts say, although many studies are currently investigating the issue. For now, Cahill says to keep it simple: "Based on limited research I would recommend a breakfast composed of a whole grain, fruit/veg and a protein source," she writes. "For example, a bowl of steel cut oats with chopped fruit and nuts."
Before You Go
The 3-Minute Burrito That'll Keep You Going For Hours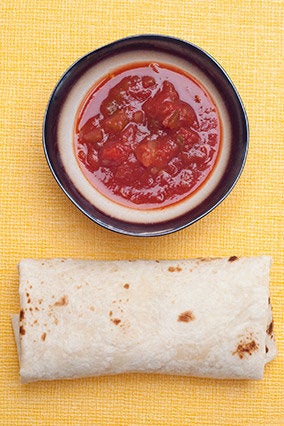 The All-In-One Rev-Er-Upper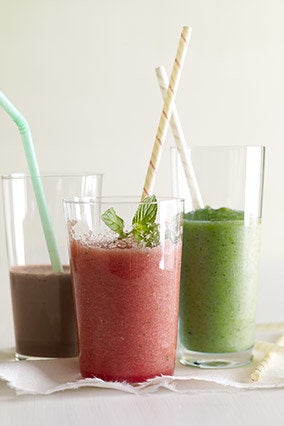 A Savory Mix You Can Nibble On All Morning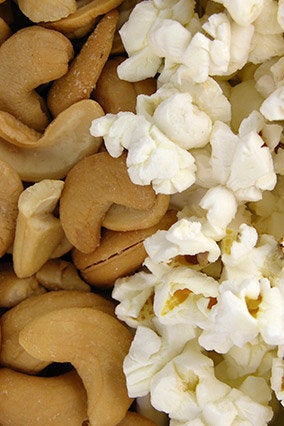 The Veggie Scramble That's As Hearty As Any Blue-Plate Special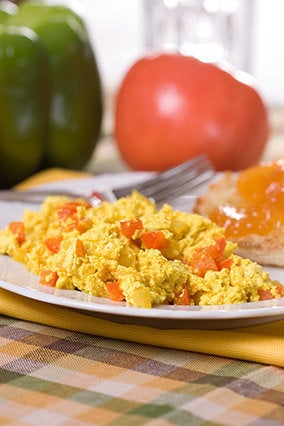 A Sandwich With Some Heft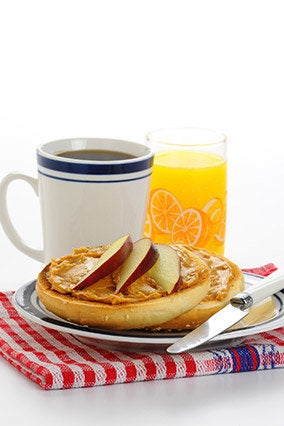 The Brunchy, Meaty -- And Healthy! -- Casserole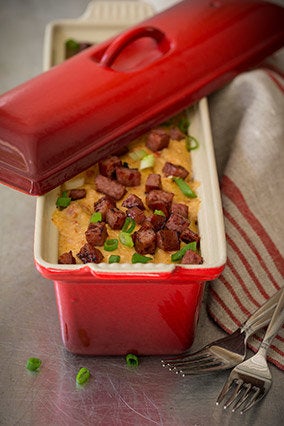 A Dessert-Inspired Way To Start Your Day (With No Sugar Crash)