Superheroes have breakfast at this house.
Lance Curran, a father of two from Chicago has a quirky Sunday tradition. He lines up his comic book and cartoon-themed mugs with his kids' faces at breakfast time and snaps a picture. The result? A photo that looks like a cartoon character is eating breakfast.
The dad, a self-proclaimed "comic book nerd," shares the photos on Instagram with the hashtag #breakfastmugshot. Though the fun started more than two years ago, the silly pictures only recently generated buzz. In addition to going viral on Reddit with more than 4100 upvotes, the photos were also covered by various media outlets.
Curran told The Huffington Post that the attention has been pretty cool -- especially for his kids.
"It's been crazy," the creative father said. "[The kids] being able to see themselves on the news -- that blew their little minds and they were super stoked and excited about it."
The whole tradition began by chance, the dad told HuffPost. During breakfast one morning, Curran happened to notice that his Joker mug lined up with his son's head. After he posted a photo of the funny scene on Instagram, he saw that the picture quickly became one of his most popular on the app and began sharing those types of pictures more regularly. Curran, who, in addition to co-owning a brewery in Chicago, also works for online community and e-commerce site Threadless, was later inspired by his coworkers at the site to create a hashtag for it and thus the #BreakfastMugshot was born. He's since taken "mugshots" of Batman, The Hulk, and Spider-Man among other characters.
After seeing Curran's photos, others on the Internet have even begun to post #BreakfastMugshots of their own. The father told HuffPost that he plans to continue the ritual for the foreseeable future, and with the photos' popularity he joked that there's some pressure to buy more mugs.
Check out more of Curran's #BreakfastMugshots below.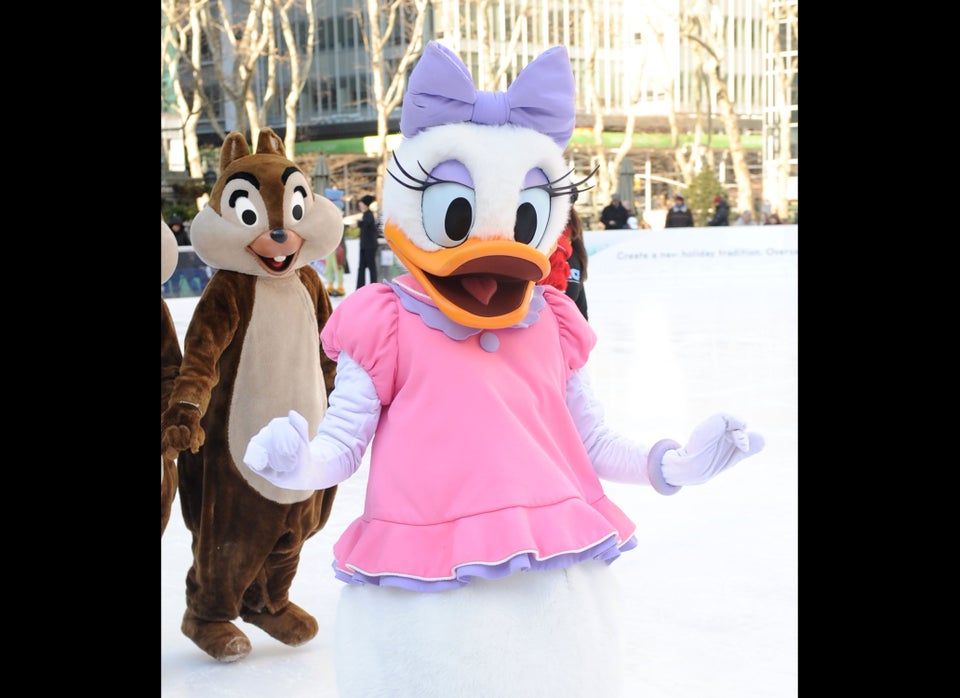 The Best Cartoon Character Names