You've got a big day coming up. Whether you're facing down a deadline or going on an important interview, you're feeling prepared: You've already done your homework, come up with a thoughtful plan and vowed to get a good night's rest before the sun comes up. But you still haven't done everything to make sure you'll be mentally sharp throughout the day.
According to registered dietitian Lauren Schmitt, your path to maintaining laser-sharp focus begins in the kitchen. She tells the web series #OWNSHOW that eating certain foods at breakfast will boost that mental energy you need throughout the day.
"You really need a combination at breakfast time. So, if you could create a meal that has a balance of essential fatty acids and protein, and also a complex carb for fiber, you're well on your way," Schmitt says.
And what does that ideal breakfast look like? A meal that's as simple as it is powerful.
"An example would be Greek yogurt for the protein, but then throw in some oats or high-fiber cereal. Top that with some flax seeds, and that would be a great thing to start with," Schmitt suggests. "If you really want to get more benefit, you could even put berries on top for the antioxidants."
Each element in that particular breakfast, she adds, plays an important role in helping you stay sharp and focused.
"The antioxidants, specifically, will reduce inflammation, which... could be the cause of 'brain fog,'" Schmitt explains. "The complex carbs... it takes your body longer to digest them, so it's a slow release of energy, unlike a quick sugar rush. And those essential fats, they are great for keeping the nerve impulses firing strong in the brain."
If you're looking for something a little more substantial, think breakfast sandwich.
"You could get a whole wheat English muffin or some sprouted bread, and you could top that with eggs and avocado," Schmitt says. "If you want even more benefit, I would say pay the extra dollar and get the eggs that are fortified with the Omega-3 fats."
Before You Go
The 3-Minute Burrito That'll Keep You Going For Hours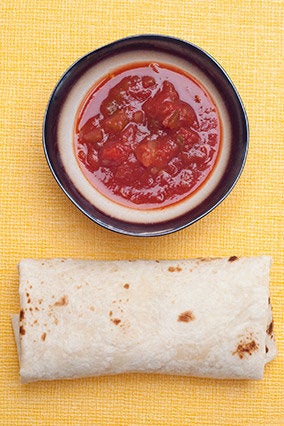 The All-In-One Rev-Er-Upper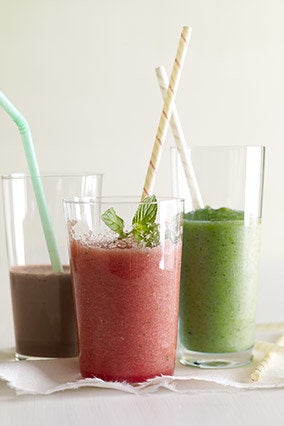 A Savory Mix You Can Nibble On All Morning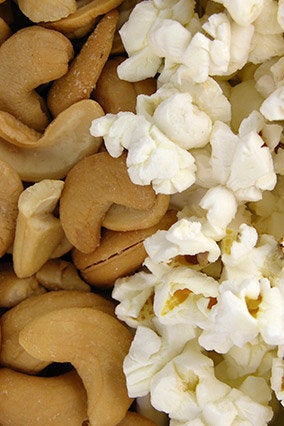 The Veggie Scramble That's As Hearty As Any Blue-Plate Special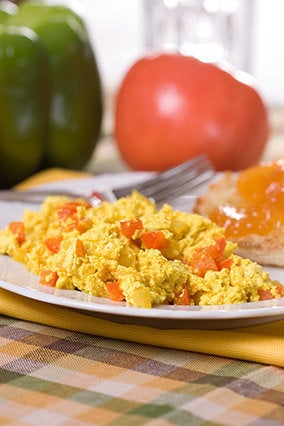 A Sandwich With Some Heft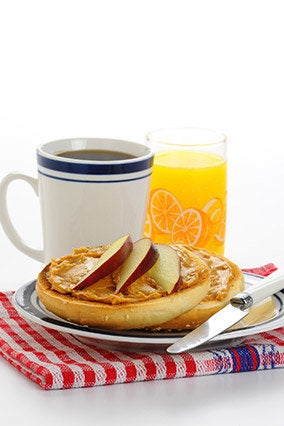 The Brunchy, Meaty -- And Healthy! -- Casserole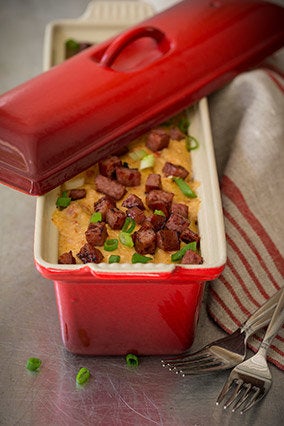 A Dessert-Inspired Way To Start Your Day (With No Sugar Crash)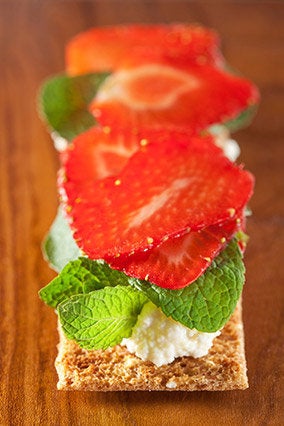 Popular in the Community