An alternate ending for "Breaking Bad" starring Jane Kaczmarek and Bryan Cranston has leaked and it is amazing.
In the video above, Cranston awakens from a dream and is next to Kaczmarek. The two reprise their "Malcolm In The Middle" roles. It seems "Breaking Bad" was all a dream brought on by deep-fried Twinkies.
"You cooking anything?" Kaczmarek asks as Lois. Cranston's Hal recalls all sorts of "Breaking Bad" details like Tuco's uncle who didn't speak and "man-child" Jesse Pinkman.
"He used the b-word a lot," Hal says.
Kaczmarek was spotted on the "Breaking Bad" set and inspired a ton of rumors about a possible guest appearance. She arranged a set visit for her son, George, during the final days of filming "Breaking Bad" and a fake Twitter account sparked rumors of a guest appearance. "Bryan made George an extra in the show," she told HuffPost Live. "It was in a Mexican restaurant, so for a 13-year-old kid to be an extra and also to be able to eat Mexican food all day ... But in the next couple of days, I got an email from Bryan saying, 'Nice Twitter.' And I thought, 'What?' and I asked my son George and he didn't know anything about it ..."
Make sure to watch the alternate ending that's part of the epic full series set before it gets yanked.
BONUS: Watch the "Breaking Bad" Season 5 gag reel below.
UPDATE: The videos have been pulled from YouTube by Sony.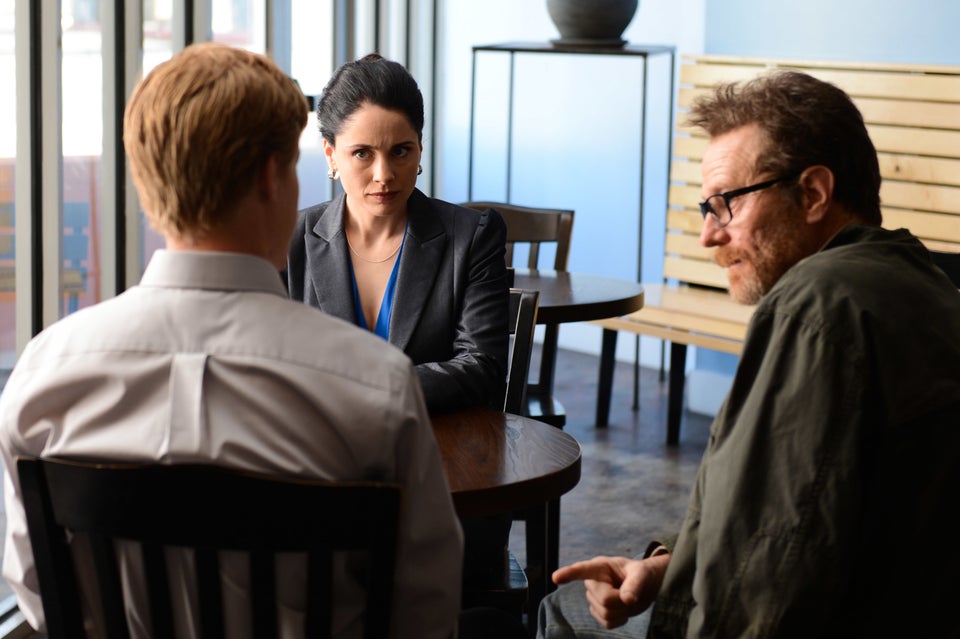 'Breaking Bad' Final Episodes Images
Popular in the Community