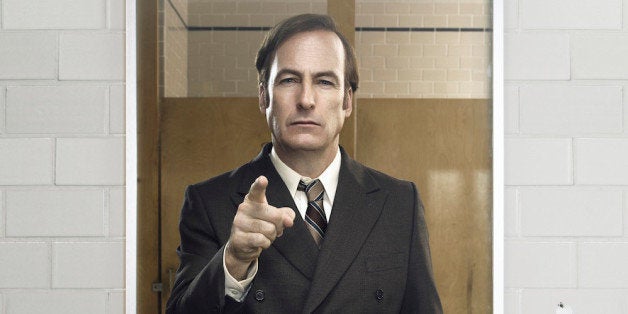 After much anticipation, "Better Call Saul" premiered Sunday night, revealing the very beginnings of Saul Goodman's origin story.
Spoiler alert for the first episode of "Better Call Saul" and the end of "Breaking Bad."
While Vince Gilligan's spin-off "Better Call Saul" is a prequel to "Breaking Bad," the new series opened in present day, revealing a quick look at where Saul ended up after the events of the Walter White series. The black-and-white opening sequence (which played more like a Cinnabon commercial) revealed that Saul indeed moved to Nebraska and is living under a different identity, which we expected after Ed helped him disappear in the final episodes of "Breaking Bad." Saul goes home after his mundane day job at a Cinnabon, closes the blinds, and pops in a VHS tape of his old Saul Goodman & Associates commercials.
Flash back to six years before the events of "Breaking Bad" and we meet Jimmy McGill, a young for-hire defense attorney hustling small gigs at the courthouse. He exudes the same witty, yet on-the-edge-of-failure desperation that we got to know so well in "Breaking Bad," but with a heavy dose of naiveté. Remember, Jimmy hasn't become criminal defender Saul yet, so he's still unaware of the danger that lies ahead in Albuquerque.
But, in the very final moments of the "Saul" premiere we meet Jimmy's introduction to the criminal world, courtesy of a "Breaking Bad" favorite: Tuco Salamana, ladies and gentlemen!
Tuco (played again by Raymond Cruz) was the violent, psychotic drug kingpin who rose to the top of the ranks after Krazy 8 died. He was also tied to the Juárez Cartel through his uncle Hector "Tio" Salamanca and his terrifying cousins Leonel and Marco Salamanca. Just in case you forgot how insane Tuco was, let us remind you:
He snorted crystal meth off the blade of his knife:
He put out cigarettes on his tongue:
He punched his body guard to death:
In summary, Tuco has a wild temper, only making us more nervous for poor Jimmy McGill's run-in with him. We'll just have to wait and see what happens in the second episode of "Better Call Saul," which luckily airs on Monday, Feb. 9.
"Better Call Saul" airs Monday at 10:00 p.m. ET on AMC.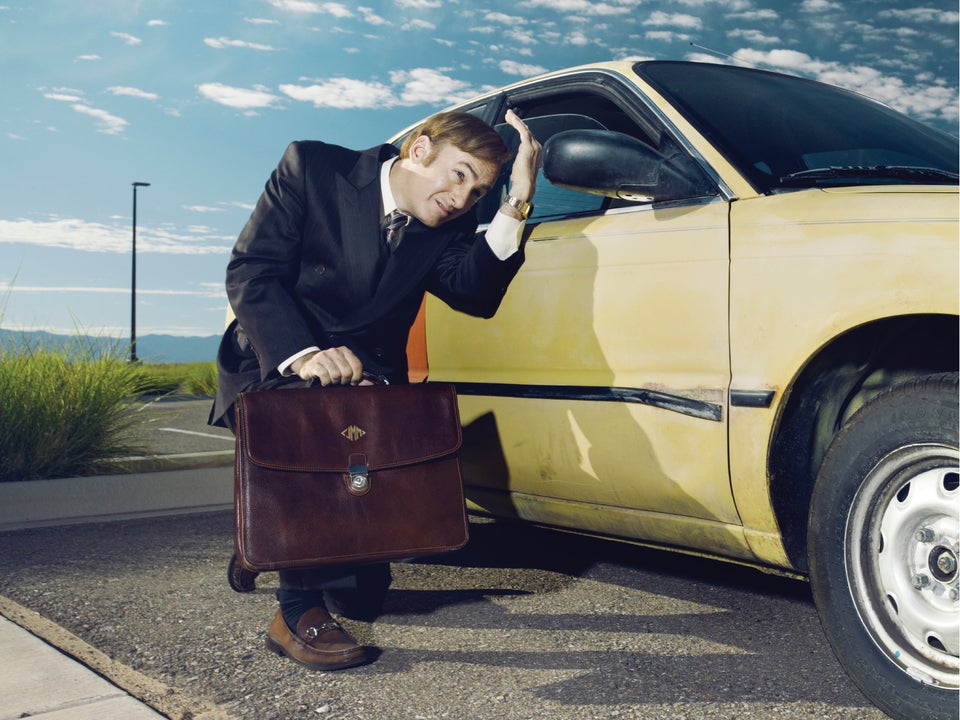 "Better Call Saul"
Popular in the Community