If you thought all things Breaking Bad, AMC's hit drama, were over -- think again. Two characters from the show made an appearance this Halloween season, but they're smaller than usual.
Aaron Paul, aka Jesse Pinkman on the series, posted a photo on his Instagram of a child and baby duo dressed up as none other than Walter White and Jesse. Paul captioned it: "I love these kids parents so much."
Obviously, Breaking Bad fans will appreciate the reference, but dressing kids up as drug kingpins? Maybe not the best parenting move in the book.
Maria Guido, a blogger for Mommyish, thinks that baby Walt is probably OK, but says kids who understand what Halloween is should be able to pick their own costumes. Of little Pinkman, she writes, "Come on, what's the kid telling his friends? I'm a meth dealer for Halloween! Not cool, parents."
What do you think? Are these costumes adorable and cool? Or just plain inappropriate? Let us know in the comments!
Here are a few more little trick-or-treaters who wouldn't dare go out as ghosts...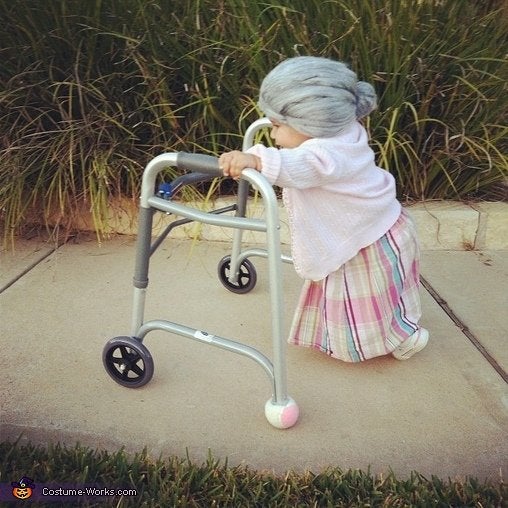 Cool Halloween Costumes
Related