In September 2012, Kevin Cordasco's family friend arranged a meeting with the star of his all time favorite television show: Bryan Cranston from Breaking Bad.
Cordasco had been fighting a rare form of cancer called neuroblastoma for seven years. Through a series of encounters in the months that followed, the cast and the crew of the TV show got to know the 16-year-old, and became impressed by his unwavering positivity and intelligence.
Cordasco succumbed to the disease in March this year.
In memorarium, the show's producers ended their Sunday night premiere with a dedication to him -- only the fourth dedication in its five season history, airing on the 5-month anniversary of his passing, according to a Reddit post by Cordasco's friend.
Story continues after photo.

After Cranston visited Cordasco in hospital last September, he shared the boy's story with his coworkers at Breaking Bad. A month later, he and two cast members visited Cordasco at home in Los Angeles. The teen was even going to be written into an episode, but was too sick to travel to Albuquerque when the time came, the LA Times reports.
According to Cordasco's own Reddit post, he was able to visit the show's writers at the end of November where he discussed plot intricacies even got some of the prop meth used on the show.
Co-executive producer Melissa Bernstein told the Los Angeles Daily News that the dedication to Cordasco was series creator Vince Gilligan's idea. Gilligan was "devastated" when Cordasco passed away in March and wanted to show how much respect he had for the teen.
"He thought that it would be a fitting tribute and hopefully, something that Kevin would get a real kick out of," Bernstein told the Los Angeles Daily News.
Cordasco even had an effect on the way the series ended. According to the Los Angeles Daily News, questions he raised with the writers about certain characters ended up impacting the show's final direction.
Cordasco wasn't able to see the show's finale, and turned down a copy of the script because he wasn't sure he'd be able to keep it to himself, the LA Times reports.
"It was just heartwarming. I know my son was sitting there, watching it [saying] 'Mom, Look, I made it!'" Cordasco's mother Melody told the Los Angeles Daily News. "It was overwhelming -- the feeling, the love and support."
Related
Before You Go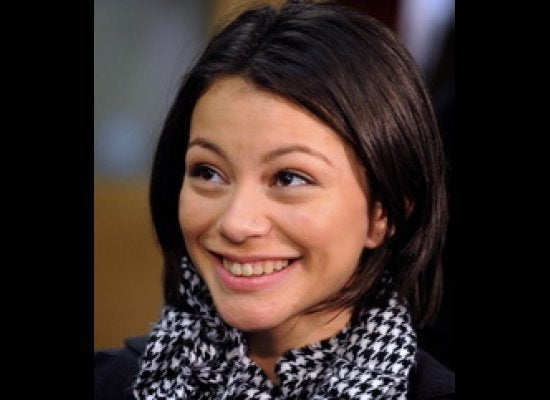 The People Who Give Obama Hope
Popular in the Community