"Breaking Bad" is over. It's done. OMG, what did you think?
HuffPost TV asked the same question of TV critics, castmembers and fans, and they all shared their immediate reaction to the "Breaking Bad" series finale with us via Instagram video.
Did the show's dearly departed characters from seasons past (Giancarlo Esposito and David Costabile among them) like the ending? Does Saul (Bob Odenkirk) have a heart? Were Badger (Matt Jones) and Skinny Pete (Charles Baker) happy to get out alive? And where is Huell (Lavell Crawford)?!
Check out the reactions below -- ranging from stunned silence to tears to pure "yeah, b*tch!" elation from star Aaron Paul -- to see what we all thought. Consider it catharsis. Or group therapy. Just don't miss out on a single one:
Spoiler alert: Do not watch these videos until you've watched the "Breaking Bad" finale.

It's "Breaking Bad" star Aaron Paul, b*tch:
Giancarlo Esposito played meth kingpin and Los Pollos Hermanos empresario Gustavo Fring on "Breaking Bad":
Saul Goodman's heart was warmed, as was star Bob Odenkirk's -- how about you?
Huffington Post TV critic Maureen Ryan:
Thank you, David Costabile, for a moment of pure Gale Boetticher:
Maria Elena Fernandez, NBCNews.com:
Erik Adams, The A.V. Club:
Mikey O'Connell, THR.com:
Matt Jones played Badger on "Breaking Bad," Jesse's meth-slinging pal and the author of some truly epic "Star Trek" fan fiction. And he didn't die:
Charles Baker played Skinny Pete on "Breaking Bad," Jesse's go-to meth salesman who also might be a piano virtuoso ... and illiterate
Jarett Wieselman, ET Online, Meg Masters, TVLine, and Tierney Bricker, E! Online:
Jenna Mullins, E! Online (and her cat, Glenn):
Zack Handlen, The A.V. Club:
Lavell Crawford played Huell, Saul Goodman's heavy, go-to pickpocket and comic relief on "Breaking Bad":
Mark Margolis played Hector "Tio" Salamanca, everyone's favorite bell-ringer in a wheelchair on "Breaking Bad":
Jere Burns played Jesse's group therapy leader on "Breaking Bad." (Hey, he tried.):
And yours truly, Maggie Furlong, still emotionally giddy hours later:
Want to see other fan reactions to the "Breaking Bad" finale? Search #BreakingBadOMG on Instagram.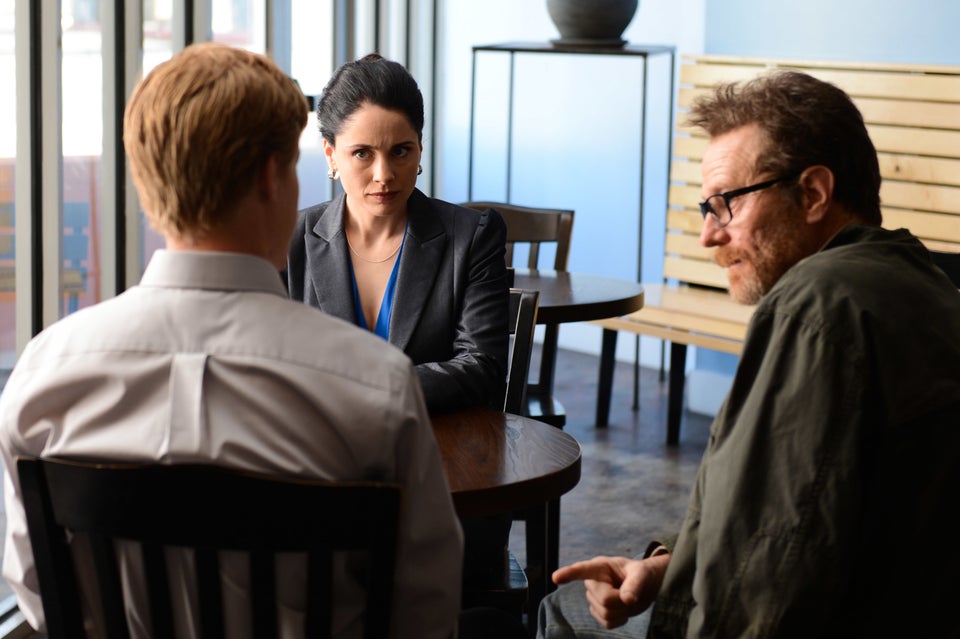 'Breaking Bad' Final Episodes Images
Popular in the Community