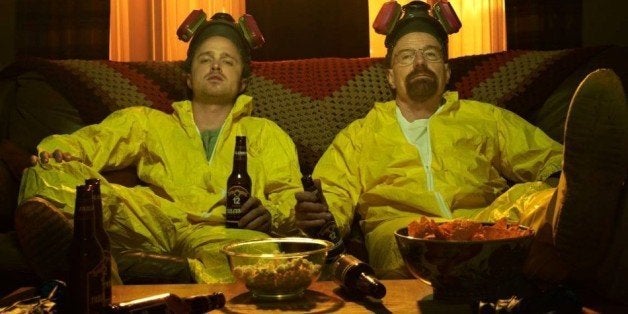 While Vince Gilligan's final moments of "Breaking Bad" were the perfect ending to the series, no one was really prepared to say goodbye. One guy, however, really can't let go.
"Breaking Bad" fan Larry Shepherd is taking fan fiction to a whole new level with the help of Kickstarter. Shepherd, who does not work in the entertainment industry, has launched a campaign for his "Breaking Bad" spinoff series, "Anastasia," which picks up after the final moments of Gilligan's series and follows the two U.S. Marshals that (spoiler alert) discover Walt's body. He says they will "hopefully" be played by Val Kilmer and Slash. But wait, that's not all.
Slash will play himself only undercover as a Marshal (but why?!) while his partner (Kilmer) will play a recovering alcoholic. A.A. meetings will be a regular part of the series and, to make things realistic, Shepherd wants to invite real recovering celebrities to guest star on the show, such as Russell Brand, Drew Barrymore, Robin Williams and Eminem. He also wants all of the cops to be played by real war veterans. Oh, and he wants characters to be disguised in makeup throughout the whole series, "Cloud Atlas" style, and for the pilot to air the Monday before Halloween (oddly specific).
Did we mention that this idea has not been approved by Gilligan? Shepherd might also have to rethink his cast, as Kilmer clearly isn't sold by the idea:
Before You Go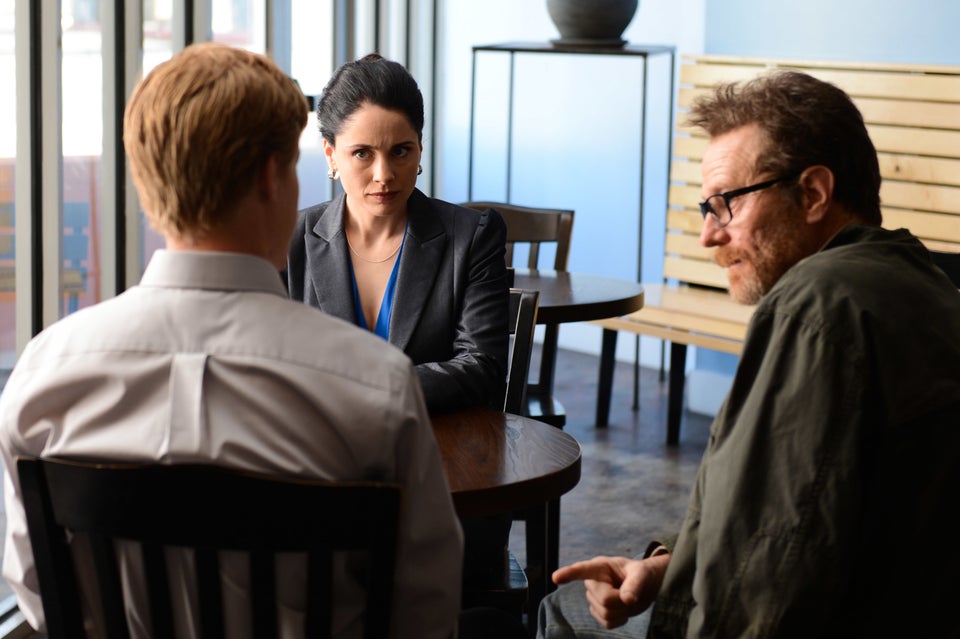 'Breaking Bad' Final Episodes Images
Popular in the Community