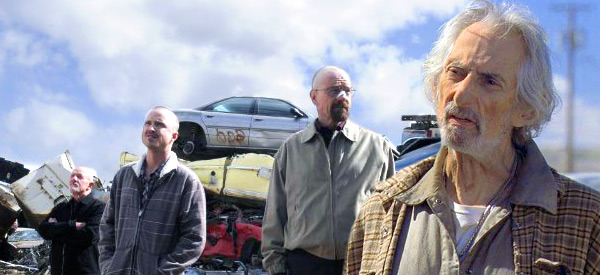 Actor Larry Hankin
Breaking Bad has had countless supporting actors fill the ranks of DEA agents, cartel psychopaths, and tweakers in its five seasons of crank-infused high opera. But only Larry Hankin, who played Old Joe, will forever be etched into memory as the junkyard proprietor whose chutzpah bested Hank Schrader and saved Walt and Jesse's asses -- not once but twice.
Of course, Hankin has made a career of leaving a lasting impression on audiences, and anyone lucky enough to have crossed his path.
Tall, lanky, hip, delightfully buffoonish at times, yet serious, Hankin is the quintessential "that guy," instantly recognizable as Mr. Heckles on Friends or 'the Other Kramer,' who stole the raisins, on the pilot episode of Seinfeld. But Hankin's off-screen history and pedigree alone should place him on a registry for national treasures.
An early member of The Second City, he headed to San Francisco to help form The Committee, the politically driven satirical theater that flourished from 1963-1973 and spawned successful careers for many of its members.
"I've been part of a lot of amazing things," said Larry Hankin, whose showbiz career began at ground zero of the '60s counter culture, as one of its principal players.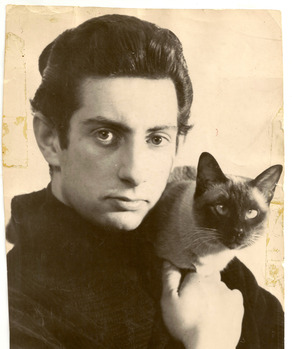 At Syracuse University in the '50s.
Larry Hankin, the nice Jewish boy and summer life-guard from Far Rockaway, New York entered Syracuse University in the hunky-dory somnambulance of 1950s America when Eisenhower president and students were less inclined to occupy administration buildings than they were to please their parents.
"At school, he was just a tall, funny guy," said screenwriter Carl Gottlieb, who first met Hankin as a student at Syracuse University in the fall of 1957.
"He was an industrial design major and we found ourselves on the creative side of college in the drama department doing plays."
After graduation, Hankin and Gottlieb gravitated to Greenwich Village just in time for the big folk music scare. Hankin washed dishes and honed his performance chops nightly in coffee houses, reciting off-beat monologues for would-be hipsters and folksingers.
"Larry and I started out together in the Village," said actor and comedian Fred Willard. "We'd sit in the dressing room for hours waiting to go on, while one folk singer after the other would sing. Larry's a very bright guy, a very unique, off-beat character."
Hankin's act caught the attention of agents Charles Joffe and Jack Rollins, who added Hankin to their client roster and he graduated to club dates opening for Woody Allen, Richard Pryor, and Miles Davis.
"I was labeled as a Lenny Bruce type," Hankin told us recently
"But I was too raw to be on TV because I cursed on stage and talked about God. Some thought it was funny, but when I started opening up for the Kingston Trio one guy came at me with an upside down bottle. He wasn't offering me a drink."
Rollins and Joffe thought of their wonderfully eccentric client as less a cash cow and better suited to audition for the improvisation troupe The Second City. After a brief stint in St. Louis with its antecedent, The Compass Players, Hankin was sent to join the company in Chicago and train with theater pioneers Viola Spolin and Paul Sills.
Hankin's rendezvous with destiny happened on a cold winter night in 1963 when an old Chevy town car full of "malcontents," double-parked at the corner of Wells Street and North Avenue in Chicago, and waited for him to exit the theater.
"The roof was strapped with luggage, piled high like a clown car," Hankin told us.
"Inside was Gary Goodrow, his wife, their two kids, Dick and Katherine Stahl, and Alan Myerson who said, 'We're headed for San Francisco and we're starting a new company. Jump in.' There was no room in the car so they sent me a plane ticket in the mail and flew out me out there.
The company, calling itself "The Committee," set up shop in the hub of San Francisco bohemia, North Beach -- the stomping grounds of beat poets Allen Ginsberg, Neil Cassidy, and Lawrence Ferlinghetti.
From the moment its doors opened in April of 1963, The Committee's anarchic, political humor resonated deeply with the student movement, exploding across the bridge in Berkeley.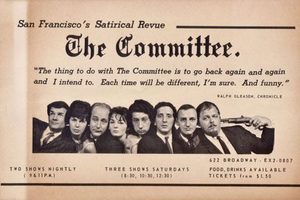 Hankin (center) with The Commitee. 1963
"I remember when Russian ballet star Rudolf Nuryev was busted for smoking pot on a roof, the company improvised a ballet of the police chasing him and his friends across the rooftops of San Francisco," said actor and Committee member Howard Hesseman.
"I think trying to read a broad spectrum of publications was highly valuable because we were soliciting subjects for improvisational scenes from the audience every night."
Even then Hankin was legendary for his ballsy, risk-taking theatrics. Carl Gottlieb, who eventually joined the company after a two year stint in the US Army, remembers his friend's fearlessness.
"He would make choices that were really daring, most notably right after the assassination of President Kennedy," Gottlieb explained.
"We used to do a piece, 'Man on the street,'" which began when someone would come out asking suggestions from the audience for a news headline, and the rest of the company would take turns improvising man-on-the-street reactions to the news."
"Like everywhere, the theater went dark for the first two nights until the nation came to its senses. When we re-opened nobody wanted to touch a suggestion of something in the news."
"Amidst that tension Hankin came out and asked for a suggestion. Somebody in the audience said, 'San Francisco coffee stinks.' You could hear the packed audience breath a palpable sigh of relief."
"Then Larry interrupts and says, 'Don't you read the papers? The fucking president was shot! And the guy who shot him was shot."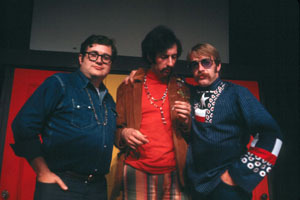 With Carl Gottlieb (left) and Howard Hesseman. San Francisco 1968 (Photo © John Byrne Cooke)

"You could hear 500 sphincters snapping shut,'" recalls Hankin. "I immediately followed in a disappointed manner with: 'Okay. Okay. We'll take 'San Francisco has bad coffee.'"
The Committee was on a collision course with history and its theater at 622 Broadway became a destination of a Who's Who of counter culture types: Timothy Leary, Michael McClure, Lenny Bruce, Frank Zappa, and The Grateful Dead, to name a few.
Any expose on San Francisco in the 1960s would be revisionist were it to gloss over the drug culture or, in Hankin's case, the drug culture's impact on his artistic development.
His foray into writing resulted in A Fool's Play, an absurdist take on authority set in King Arthur's court and performed by the company at The Committee's Montgomery Street location.
"I think I may have taken Hankin on his first acid trip," remembers Hesseman. "I do remember one time doing acid together out at Stinson Beach and thinking as he waded into the ocean that I was going to be in trouble getting back through town with this dripping wet cat at 4 in the afternoon."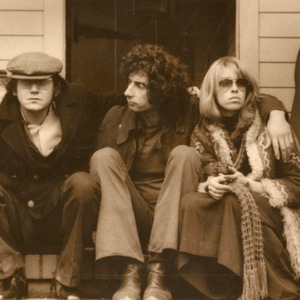 With Phil Ochs (left) and friend Susan Morris. Sausalito, California 1968. (Courtesy of Larry Hankin)
The twilight of the '60s brought job opportunities in Hollywood, and Committee members gravitated to Los Angeles to build careers. Carl Gottlieb, who appeared in the film MASH and went on to write Jaws and many other films was snatched by The Smothers Brothers Comedy Hour to work on its writing staff. Howard Hesseman (WKRP In Cincinnati/Head of The Class) became a TV star in his own right, and Alan Myerson became a successful a film and TV director.
Hankin too was offered the occasional TV and film role but some bad times, including a period of homelessness lay ahead.
"Shakespeare said, 'the worst turns to laughter,'" Hankin told us.
"I lived in my car for a year. And it's not romantic at all, because I wanted money and comfort, but I am so happy I lived in my car. It makes for good stories to tell."
That itinerant period gave birth to Hankin's two seminal characters Emmett and Sometimes Jones (the lead character in his Academy-Award-nominated short, Solly's Diner), recurring characters in his many video and film shorts.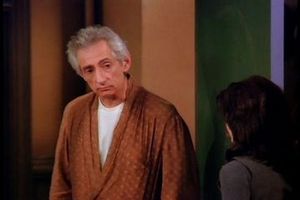 On Friends.
Hankin returned to Los Angeles, where he's worked ever since at a breathtaking pace more suited for someone half his age. But it's not certain whether Hankin is even aware of his age.
"When he stepped off the plane in San Francisco 50 years ago, he looked like a Jewish dental student or a Yeshiva scholar, with an overcoat, horned rimmed glasses, and a short haircut," said Alan Myerson.
"He's a guy who's transformed himself based on his perception of his life experiences several times, and that kind of flexibility I find magical."
That doesn't mean Hankin won't marvel at the trajectory of his life's amazing journey.
"Did I ever want to become an actor?" reflects Hankin.
"I wanted to be a clown, a painter, a standup comic ... It just happened. I can't memorize lines. When I did that long speech at the Winnebago on Breaking Bad it nearly killed me. What keeps me going is that I believe somewhere in my head I have something that I have to get out of there. It's like the thorn in the paw of the lion and it bugs the shit out of me. I'm leading up to it."
Click here for a much longer version.
Support HuffPost
The Stakes Have Never Been Higher
Related
Popular in the Community