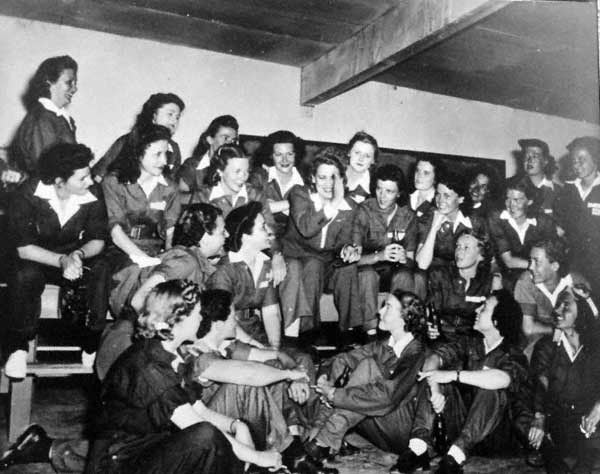 Harriet Quimby. Willa Brown. Jacqueline Cochran. They all have something in common with each other as well as Amelia Earhart, one of the most famous women of the 20th century: they were aviatrices. The following aviatrices (female pilots) showed the world that they would not surrender, either in war or the barriers of race, nationality, or gender.
Women of color were flying airplanes several years before they were enfranchised. Willa Brown was the first African American female to earn her private pilot's license in the United States. With her husband, Cornelius Coffey, she established the Coffey School of Aeronautics, which later served to train many of the Tuskegee Airmen as part of the U.S. Army's Tuskegee Institute. Like many of her contemporaries, Willa Brown was a gender and civil rights activist and her legacy far extended her endeavors in the air.
Bessie Coleman was the first woman of African American and Native American descent to hold an international pilot's license in the world, but she had to get it in France. She was quoted as saying, "The air is the only place free from prejudice." She died at 34 after being thrown from a plane but her legacy lived on and served as an inspiration to pilots of all genders and races.
Aviatrix Harriet Quimby also died early at age 37 in a plane crash in 1912, just a year after she earned her aviator's certificate. She was the first woman to earn a U.S. pilot's license as well as the first woman to fly over the English channel. Of note, she was also a screenwriter and penned several scenes that were made transferred into silent movies.
The first woman in the world to obtain a pilot's license was Raymonde de Laroche. Born in Paris, de Laroche obtained the license from the Aero Club of France in 1910. Although she was barred from fighting in World War I, she often drove officers to the front. Unfortuantely, she died co-piloting a test aircraft in 1919, but not without leaving her mark in the field of aviation.
Although known commonly as Mrs. Victor Bruce, Mildred Bruce had an identity much her own. Born in 1895 in Chelmsford, England, she was an avid aviatrix and was the first female to fly alone around the world. During World War II, one of her many companies employed hundreds of workers to repair British aircraft damaged during the war. Mildred Bruce also broke records in car racing as well as motor boating back and forth across the English channel.
Jacqueline Cochran was also an essential part of the war effort during World War II. After much lobbying for women to be involved with non-combat piloting projects with the Army Air Forces, she ended up directing the Women Airforce Service Pilots (WASP), during which she trained hundreds of female pilots. After the war, she received the Distinguished Service Medal, the highest non-combat award at the time.
Lela Mammadbeyova of Azerbaijan (a majority-Muslim country situated along the Caspian Sea) was the first female pilot in her country as well as the Caucasus, Southern Europe, and the Middle East. Born in 1909, Mammadbeyova flew for the first time in 1931 and within 10 years was a squadron leader for the Soviet Army. During World War II, she was responsible for training thousands of paratroopers and combat pilots. During her life, she busted through the stereotype of the Muslim woman, typical for Azerbaijan, which enfranchised women with the right to vote prior to the United States.
The above seven women are termed heroes and pioneers by their countries and the world. They are a standard to which both women and men can strive to attain as they broke record after record and stereotype after stereotype. Like their better known counterpart, Amelia Earhart, said, "Aviation, this young modern giant, exemplifies the possible relationship of women and the creations of science. Although women have not taken full advantage of its use and benefits, air travel is available to them as men." Indeed.
REAL LIFE. REAL NEWS. REAL VOICES.
Help us tell more of the stories that matter from voices that too often remain unheard.
This post was published on the now-closed HuffPost Contributor platform. Contributors control their own work and posted freely to our site. If you need to flag this entry as abusive,
send us an email
.