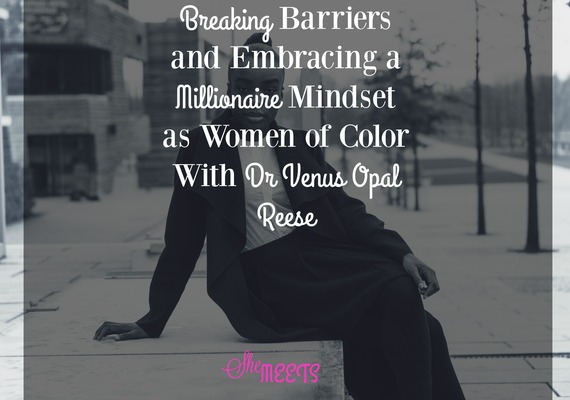 Connecting with the woman who is responsible for mentoring Black Female Entrepreneurs, was an incredible experience.
Who wouldn't love the opportunity to learn from the expert in healing in order to reach your full financial potential!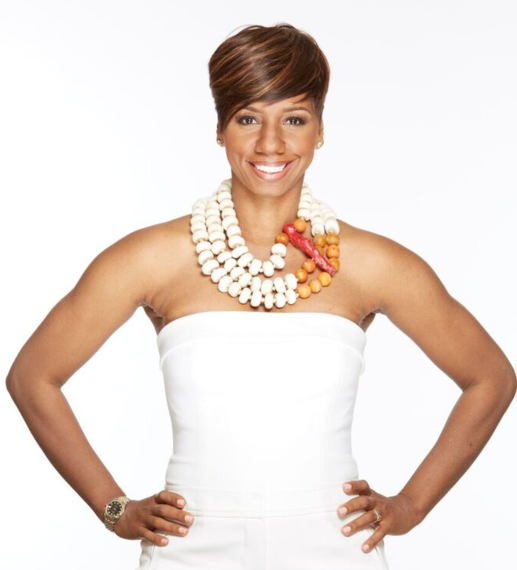 The founder and CEO of Defy Impossible, Inc, is her own living, and walking testimony. She started on the "mean" streets of Baltimore to a seven figure career and a Stanford PhD. Dr Venus had a lot to say about what it takes to heal and to create a life that we can all truly enjoy as black women.
Q: You work with women of color, to help them meet their inner "BossChick" by understanding that they matter and are able to achieve their goals, at least that is how I put it, how do you describe what it is that you do for black women?
Actually, I don't work with women of color. And I don't help them meet their inner "BossChick." I wish I were that cool! LOL! I actually focus on healing the residue of the historical hurts Black Women worldwide have inherited, which has become our "normal." Due to the impact of African slavery, North American chattel slavery, and apartheid, colonialism (also Black nationalism, if you want to throw gender in the mix), our relationship with money is fucked. So in very simple terms: if you want to make millions, you have to heal your heart.
Q: I am sure that you are quite aware of the discussion around feminism at this moment, where do you believe the black woman stands as it comes to feminism?
It depends on who you read. I prefer Womanism instead of Feminism because it accounts for race, gender, class, and sexuality. Black Women are contending with and negotiating the intersection of all these roles every day.
Q: You are currently on tour for the Black Women Millionaires Blueprint, what would you say holds black women back when it comes to making money in business?
The biggest barrier to Black Women making money from what we "know" instead of what we "do" is emotionally healing. I went from bringing home $47,000 a year as a tenured professor to $400,000 when I truly healed. Then I did another quantum leap to $1.2 million in three years, and then to $2.3 million in four years. Each time I healed, my tax bracket changed and I had more to teach. So I teach my clients that the key to their economic affluence is emotionally healing. And it's working. My clients have grossed over $7 million using the exact same system that got me off the streets, eating out of trashcans, to a PhD from Stanford University, to fast-tracking it to the seven-figure mark.
Q: As we know, numbers do not lie, and I remember speaking with Purchase Black Founder Brian Williams, and he said that black women have more businesses than the black man, and yet we are making less money, do you think that the challenges that we have with collaborating has anything to do these numbers?
Q: Why do you think black women have more of a challenging time collaborating?
That hasn't been my experience. My experience has been that success-minded Black Women in business are hungry to collaborate with partners.
Q: What are the biggest mistakes black women make when it comes to business?
The biggest mistake Black Women make when it comes to business is "hustling" versus learning how to monetize. Grinding it out is not sustainable or scalable. When you learn to monetize you, you learn how to leverage. Black Women as a group, because of the pain of the past that we have inherited and lived, have learned to get it done. So collectively, we tend to "work hard." Working hard will NEVER make you rich. It will only make you tired. So until sisters learn how to generate money from their knowledge instead of their skill, their business will flounder.
Q: You mention mentorship on Defy Impossible, what do you believe is the greatest benefit of allowing yourself to be mentored?
When you invest in a mentor, you are investing in speed and effectiveness. Making money for yourself has to be taught, especially for Black Women. We have been socially rewarded for "serving" and self-sacrifice. So we can EASILY make millions for others, but when it comes to making money for ourselves, we choke. When you have a mentor who has walked the path you want to walk and can save you decades by providing a systematic approach AND guidance, you ensure your success. If you implement!!!
Q: What are some of the ways that you believe black women can heal in order to create a path for success within our communities?
Here are the 5 D's to Defying YOUR Impossible so that you can get on a proven path to seven-figure success across the board:
1. Determine your current relationship with yourself.
2. Declare your independence from the tyranny and strongholds that have kept you safe, stuck, and small.
3. Design a created relationship with yourself that inspires YOU.
4. Develop desire so you are pulled by your passion.
5. Do your impossible. How? Solve a problem by creating a crisis.
When you implement these five tools, you start the healing process. By so doing, your success, in any and all communities, becomes a function of you honoring you, not because of the circumstances.
Q: What are some of the ways that we can prepare our daughters to approach success differently than we have?
Here are three essential ways we can prepare our daughters to approach success:
1. Become entrepreneurial as early as possible.
2. Learn to self-soothe instead of suppressing herself or seeking external comfort.
3. Value the intrinsic value and inherent worth she NATURALLY brings to life itself.
Q: How can our readers learn more from you?
Two ways: Join me on the Black Women Millionaires Blueprint, coming to a city near you. Go to www.BWMBlueprint.com/tour for details. I also have a free gift to get you started on your path to seven-figure success. Just visit www.DefyImpossible.com/gift. Claim your gift today.
Discover more fabulous #girlbosses with SheMeets Radio on Itunes
Support HuffPost
Every Voice Matters
Popular in the Community