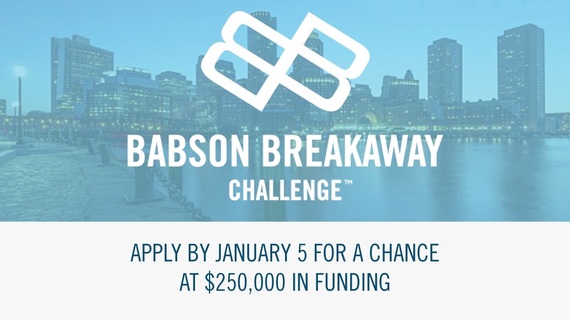 As you know, breaking down barriers for women entrepreneurs to get funding is my passion. In my opinion, in order to increase the amount of funding for women entrepreneurs we need to work on both sides of the equation: get more money targeted specifically at women entrepreneurs and increase the number women VC's in charge of that money.
This ground-breaking competition « The Babson Breakaway Challenge » was created by Susan Duffy, Executive Director at Babson's Center for Women's Entrepreneurial Leadership, and John Burns, Chief Investment Officer at Breakaway, in direct response to the report's troubling statistics. John, a Babson alumn, has four daughters himself . He saw what their future and the future of venture capital could be and how his firm Breakaway could be part of the change.

What makes this competition unique?
The size of the prize: This is the first competition for women entrepreneurs to offer a $250,000 grand prize to one winner business (the largest amount of funding awarded in a business competition for women) as well as the creation of a customized brand identity platform (a critical element to help a company gain traction).
« We wanted to make a significant impact on the trajectory of a company, where 250,000 can make the difference between night and day to get to significant milestones and help attract future capital. It's like giving rocket fuel to a high potential early stage company », shares Susan Duffy.
Working on both sides of the equation: funding a great woman entrepreneur through a significant prize and training a future woman venture capitalist .This is a one-of-a-kind competition and mentoring program that promotes gender parity while championing women entrepreneurs and aspiring venture capitalists.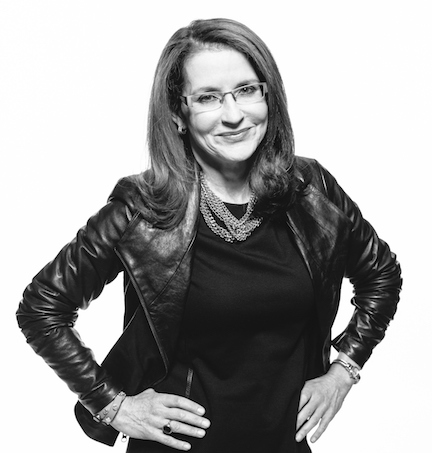 "This unique competition grew directly from two key Diana Project findings demonstrating that less than three percent of all women-led businesses receive venture capital funding, and that there is a declining number of women decision-makers in the venture capital community," said Susan Duffy. "The Babson Breakaway Challenge takes an innovative approach to the traditional business plan competition by providing a much-needed solution to both sides of the funding equation: exceptional women entrepreneurs with winning business ideas, and exceptional women venture capitalists able to fund them."
The Babson Breakaway Challenge is open to :
US owned and operated consumer businesses where at least 50 percent of the founding team are women active in the company,
have less than500,000 in revenue,
cannot have raised more than250,000 in outside funding by March 2016, and have the ability to participate in the Challenge's programming that takes place in New England.
Process:
Fifteen semifinalists will receive hands-on, in-depth mentoring from experienced, successful venture capitalists and entrepreneurs, and have the opportunity to pitch their business plan and participate in the venture capitalist process.
Six entrepreneur finalists will be selected for a six-week, one-on-one mentoring program leading up to the final pitch in March 2016.
Women who want to become VC Apprentices (VCAs):
Criteria for Venture Capital Apprentices (VCAs):
Women MBA students and recent MBA graduates who aspire to attain careers in venture capital and want hands-on experience to prepare for the venture capital world
Ability to participate in all Challenge programming, and willingness to relocate to New England for the Summer of 2016
Six VCA nominees will work alongside the entrepreneur teams and mentors to help refine the business pitch for the March gala.
The highest-performing VCA will receive an internship at Breakaway to continue their career in their field.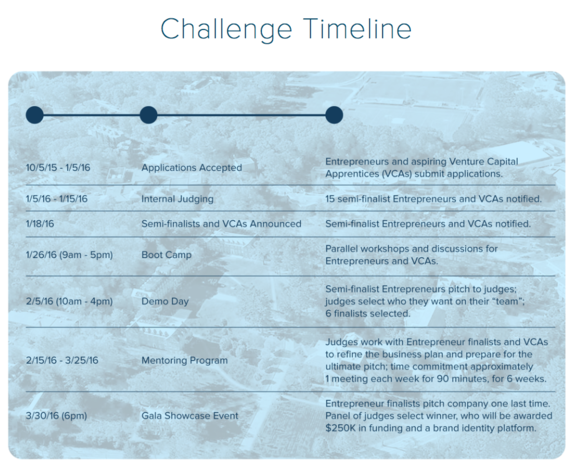 With this program, BabsonBreakaway want to position themselves as an ally and partner on moving the needle forward to increase both the number of funded women entrepreneurs and number of women becoming venture capitalists.

How to Apply :
For more information about the programme visit
.
Become a Sponsor/Partner :
---------------------------------
Watch Anne Ravanona's TEDx talk on Investing in Women Entrepreneurs.
For other interviews with Trailblazing Women leaders on Huffington Post Read More Here
Calling all HuffPost superfans!
Sign up for membership to become a founding member and help shape HuffPost's next chapter