Like so many of us, Scott Wiener ― who runs Scott's Pizza Tours in New York City ― wanted to do something after Donald Trump's proposed Muslim ban last month. Once the shock settled, something hit him: the city needed a new kind of food tour, one that celebrates the cuisine of the nations targeted by the ban.
Together with Jeff Orlick, a fellow food tour guide, and product designer Steph Mantis, they were able to get Breaking Bread NYC off the ground in a little under a week after the ban was announced. "You put activism into your life through the channel you've already got," Mantis told The Huffington Post. For Wiener and Orlick, that meant organizing the tour, and for Mantis it meant creating the logo (among other things).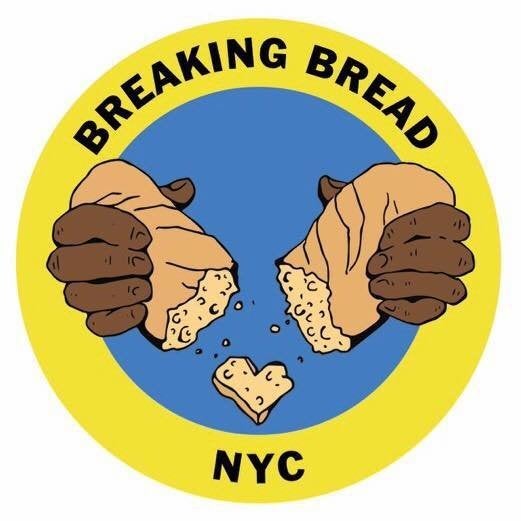 Breaking Bread NYC is a food tour company that provides maps, guided tours and dinner parties with the purpose of highlighting restaurants and bakeries run by people from the seven targeted countries ―Iran, Iraq, Libya, Somalia, Sudan, Syria and Yemen.
The tours and dinners have visited Syrian bakeries, Yemeni restaurants, Iraqi restaurants and even found one Somalian spot that let them take over the entire restaurant.
The response ― from customers and the restaurateurs, alike ― has been amazing. Every tour has been sold out. There have been eight so far, and many more are in the works. Breaking Bread hosted a dinner party at an Iraqi restaurant on a whim in Dallas, TX when Orlick was traveling there, and 100 people showed up to it sell out in two nights. And the restaurateurs themselves have been so touched by the support. One place didn't even want to accept money for the meal.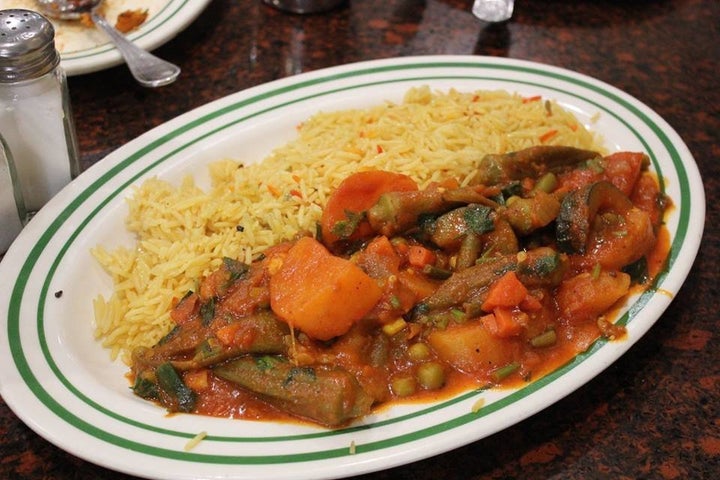 Proceeds for the first tour went to supporting the Council on American-Islamic Relations, which was one motivating factor for people taking the tour. But that's not at the heart of what drives these tours.
Mantis explains, "You can talk about food and you're not talking about your differences, but finding your common ground over this common bread. Eating is not just a necessity it's an intimate experience of culture. There is a profound human connection within the act of eating, and that's why it [the tours] works, because everyone is looking for ways to maintain that human connection."
These tours give people a way to show support without making a big show of it. It teaches us that anything can be a political act. Even "how you spend your lunch money can be a political statement," says Mantis.
Breaking Bread has become a platform for other folks who are hoping to do the same thing in their own city. Wiener said he will talk to anyone who is looking for advice ― the goal is just to spread acceptance. The tours are about more than just the travel ban, so they plan continue do these events as a way to bring people together and create a better environment for understanding across cultures through food.
Wiener says this experience has been amazing for him personally. "It speaks to why I'm involved with food," he elaborates. "It's a way to connect, a way cultures define themselves, a way into somebody else's life. When you meet someone and go to their parents' house for dinner, you're not just getting a plate of food, you get to see the way they eat their green bean casserole ― it's a window into their culture."