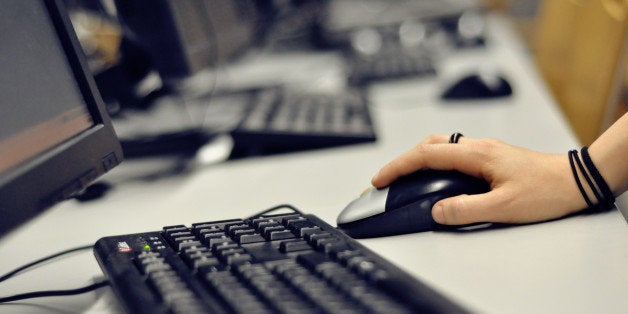 Right now the U.S. Copyright Office is deciding whether Americans will be able to unlock phones and other devices they've paid for, whether farmers can repair their own tractors and whether Americans with disabilities will be able to access e-books and other electronic media.
The Digital Millennium Copyright Act (DMCA), passed in 1998, prohibits these activities when they involve breaking a technological "lock" that protects a copyrighted work (check out a primer on the DMCA here). However, digital locks prevent these and many other legitimate activities.
Every three years, the Copyright Office considers whether to grant exceptions to the blanket restriction against circumventing software that locks down access to copyrighted works. It wrapped up hearings last week on 27 exemption requests.
Whether car owners will be allowed to repair or modify the computer programs built into the vehicles they own.
Whether universities will be allowed to conduct research into computer programs, databases and devices to identify, disclose, and fix security flaws and vulnerabilities in the systems we all rely on. Under the DMCA it is illegal for researchers to access protected software to search for those vulnerabilities and flaws.
Whether publishers will be able to produce accessible versions of books and published materials for the visually impaired.
Modern technology is in constant flux, and the DMCA's process isn't keeping up.
Automatically renews approved exemptions
The BDBI Act would automatically renew previously granted exemptions, unless circumstances have changed. Under current law, individuals must go through the burdensome process of demonstrating the need for an exemption every three years, even if it was previously approved. This makes no sense and discourages innovation.
You've probably used at least one of these exemptions.
One example is "jailbreaking" a cell phone -- essentially unlocking them so that the owner can change networks. Like your phone, but hate your network? This is how you can switch.
But when the three-year exemption expired in 2012, the Copyright Office refused to renew it. Congress had to intervene and pass a law to renew it. That's a slow process that puts Congress in the position of micromanaging copyright policy, which is far from ideal.
My bill would take away the uncertainty in the three-year renewal process and take consumers and innovators out of limbo.
Easing innovators' burdens
The BDBI Act stops the government from putting a thumb on the scale against innovators. Right now the process is unfairly skewed against the individual requesting an exemption. It rebalances the rulemaking process to make clear that the burden is not on the individual seeking the exemption.
The rules shouldn't force a farmer to prove he has the right to fix his own tractor. The rights of educators, researchers, and owners of vehicles and devices -- which includes the vast majority of Americans -- should not play second fiddle to intellectual property rights holders.
Factors that matter when considering exemptions
Many technologies used to make works like books and articles accessible for persons with disabilities rely on exemptions. Security researchers also rely on exemptions to be able to examine technologies and products and keep the bad guys out.
The BDBI highlights accessibility and security research as important factors the Copyright Office should consider when granting exemptions. It also provides a presumption that, if an exemption is sought to improve accessibility of works for the disabled, that exemption should be granted.
"Breaking Down Barriers" is the first step towards making copyright work for innovation, not against it.
Sen. Ron Wyden is the ranking Democrat on the Senate Finance Committee.
Calling all HuffPost superfans!
Sign up for membership to become a founding member and help shape HuffPost's next chapter