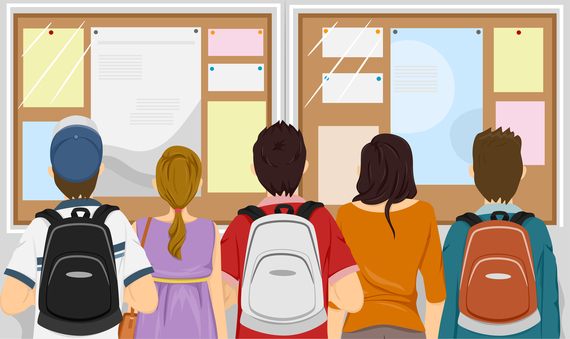 The continued growth of student loan debt in the United States has reached staggering numbers of more than $1.2 trillion and 40 million borrowers. After receiving a bachelor's degree, many students continue to earn a graduate degree in order to improve their knowledge base and earning potential. Those pursuing a medical, dental, MBA or law degree have to deal with a serious price tag that is significantly higher than the national average undergraduate balance of $29,000. A recently graduated dentist, for example, will acquire an average of $240,000+ of student loans or 7.9 times more than those with a four year degree alone.
More Tuition Numbers by Graduate Degree Type:
MBA: The average annual tuition for a two-year MBA program exceeds $60,000. If you attend one of the top business schools in the U.S., you can expect to pay as much as $100,000 or more in tuition and fees.

Law: The average yearly tuition for a law degree is around $50,000. However, the average debt taken on by a law school graduate was $84,000 if you attend public schools and $122,158 if you attend private schools.

Medical: The average yearly tuition for a medical student is $28,719 for resident students at public institutions, $49,000 for non-resident students at public institutions, and $47,673 for students at private institutions. The average debt a medical student graduates with is between $170,000 and $190,000.
Dental: The average yearly tuition in-state is $38,826 and out of state is $63,774. The average dental student graduates with $241,097 of debt.
These students have to pay off major tuition costs from graduate school and may need to pay off their undergraduate loans as well. It becomes an astronomical amount of money leaving many students with financial issues even after securing a high paying job. Plus, many of these working professionals are paying high-interest rates for their graduate student loans. As a good first step, they should research their options and consider refinancing their student loans to pay a lower rate and ensure that they start their professional careers on solid financial footing. Many working professionals don't know that they can refinance their student loans and some who are aware don't make the effort because they think it will take a good deal of their already limited time. But this is not true, as many student loan refinancers, including DRB, make the application process simple and easy with fast approval.

DRB recently announced a new product that will offer perspective MBAs the opportunity to finance their student loans while still in business school. This marks DRB's first financing product for in-school borrowers. This product can change the debt numbers across the board as students will be able to finance their loans while they are still attending school. It will give students a head start as they begin to financially set up their lives after graduation and keep them from being buried in debt.
Aryea Aranoff works on strategy, marketing and technology at DRB Student Loan, a marketplace lender and FDIC-insured bank offering low rate student loan refinancing to working professionals and parents with PLUS loans. DRB Student Loan is a leader in this space offering some of the lowest rates in the country on its student loans.
REAL LIFE. REAL NEWS. REAL VOICES.
Help us tell more of the stories that matter from voices that too often remain unheard.