I was sitting in a faintly lit one-room apartment with rhythmic beats of salsa filling the night air. The space was lofted to create a bedroom and a little privacy in a room hardly large enough to accommodate a table and love seat. The rain was falling through the open-air hallway with lights flickering and the smell of roasted chicken in the air. The drummer from the Tropicana had invited me back to his modest apartment to share his food rations with me for dinner on a balmy Saturday evening.
As he poured me another rum and Coke, his sister insisted I learn to salsa and refused anything, with the exception of a dance partner, in return for the meal. I was in Havana, Cuba, with no visa and no permission from the U.S. government. It was just the way I wanted it.
Cuba has been off the radar for American travelers for decades. Travel to the country is difficult without special visas issued from the U.S. State Department or the less than authentic people-to-people tours, which offer legal entry into the country but are often overpriced and touristy. This is exactly why I wanted to see this unspoiled country before its doors are opened to its looming neighbor roughly 100 miles away.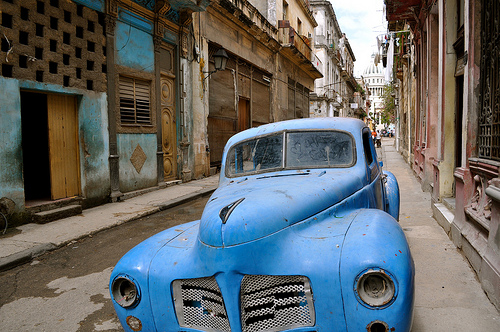 For me, Cuba offered the ultimate travel goal. It was a challenge, and it offered a big reward: visiting a country that was off limits to me as an American. Having traveled to more than 50 countries, my small neighbor was my biggest challenge.
I set up shop in a Cuban homestay, known as a casa particular, where a simple room and breakfast was provided by the nicest little abuela (grandmother) in Old Havana for less than $20 a night. Without an English word in her vocabulary she directed me to her favorite bars, restaurants and sites in her historic city.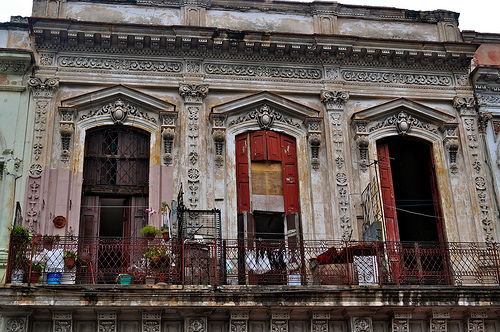 Tracing the footsteps of Hemingway, exploring the history of the Cuba Revolution and talking baseball were the extent of my plans when I arrived. As a bonus Cuba is a photographer's dream. Even an amateur, like myself, can look like a pro with settings such as classic American cars, decaying beauty of buildings and a smiling face on every street corner. It gives one the sense of stepping back in time to an era when travel was simple and enjoyed at a slower pace.
My new Cuban friend, Jorge, from the Tropicana, introduced me to musicians that history forgot and the drinks Hemingway made famous. He showed me his city as no tour group could have and introduced me to his family and friends. No topics were off limits as we discussed his dislike for Castro and his cautious outlook on American tourism in his country's future.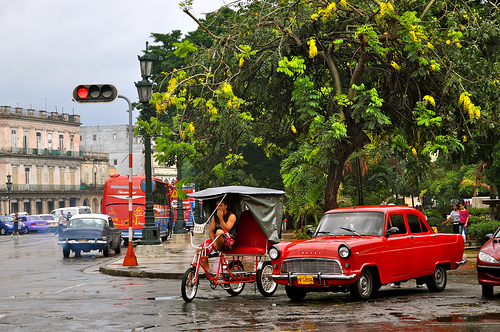 The night passed as I learned to salsa, sipped Cuban rum and heard stories of his days wrestling for his country in the Pan-American Games. As the night in Havana simmered down Jorge continued to refuse anything in return for the meal he so carefully rationed to his family and me. With one last attempt to repay his generosity he accepted baby formula for his new born on our walk back to my casa particular. The national Cuban peso holds little value compared to the convertible peso I carried and it was the very least I could do for his family.
This was the type of friendship that could last a lifetime but in reality wouldn't last outside my stay. With tourism closed off and Internet access too scarce and expensive for him that was the last time I heard from my Cuban friend.
This is why the time to travel to Cuba is now. Not simply because it is an adventure of a lifetime and off-limits to the average American but because Cuba is a place unlike any other in the Caribbean or the world. Of course they receive tourists from around the world, but as an American it is a unique feeling stepping on Cuban soil. It is a feeling you cannot experience anywhere else on this planet. It is a beautiful country with amazing people. Experience Cuba and let it change you for the better before that feeling can never be had ever again.
Related