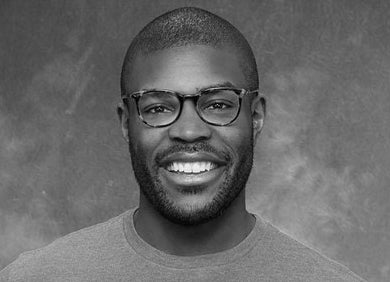 Kenneth "Diggy" Moreland was a fan favorite on The Bachelorette who was sent home too soon. Not long after his departure from the show, the hashtag #DiggyForBachelor cropped up on Twitter as viewers lamented the TV loss of this seemingly kind, down-to-earth and pensive Senior Inventory Analyst for Groupon. "Bachelor Nation" noted that Diggy didn't really get caught up in the drama between contestants and somehow avoided conflicts with Lee Garrett, a man who provoked African American cast mates and was later discovered to have once authored a series of racially insensitive tweets. Because Diggy is observant, intellectual and introspective, I was keen to get his take on what it's like to be a black man who applied for The Bachelorette, part of a franchise with mostly white contestants historically. I also wanted to discuss his experience taking part in a season with the first-ever black Bachelorette, Rachel Lindsay, as well as the drama that went down with the guys.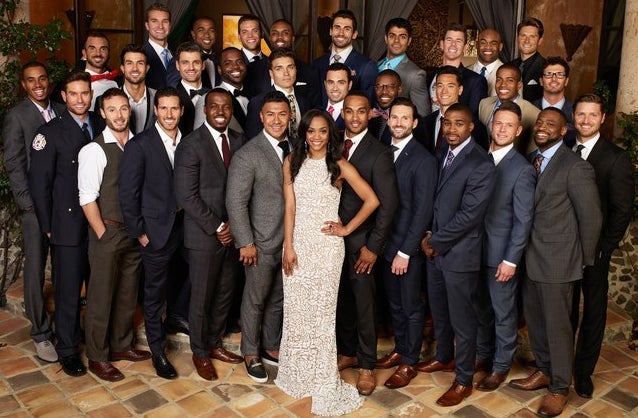 Let's start at the very beginning. How did this opportunity come to you?
I have good friends at work who are huge fans of the show and they thought I had the right personality and…well, being single…They said 'Dig you should do the show' it was them that really pushed me. I filled in a three minute form online and was not expecting it when I got a call one day saying they were interested. I told my colleagues and they were cheering. I was told a video would really increase my chances of getting selected, but I had so much going on that I didn't really have time to create the video. I thought 'if this is where it has to end, I have to be fine with that.' Despite not having a video, I got a call saying casting would be doing major city visits. They said 'we'll meet you in person, you'll be interviewed for 30 to 45 minutes.' When that happened, one of the casting people took me aside and I was given the opportunity to fly to LA for the final round of casting. After that, I got the call that I'd been cast for the show.
When you started this process did you know Rachel Lindsay would be The Bachelorette? Did other contestants know it was going to be Rachel?
I started the process well before, not knowing who the next Bachelorette would be. I'm not sure about the other contestants because it seems that some of them possibly did know Rachel would be The Bachelorette, while others did not. Some were just cast a month before we started filming. I can't say for sure what individual experiences were like - but with me personally, I started before it was made known who the Bachelorette was going to be.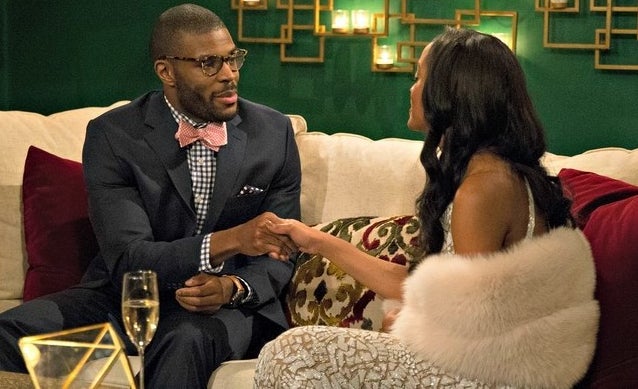 As a black man, you entered this process that I always thought didn't show enough diversity. Did you feel that way based on past seasons? Did you watch The Bachelor/Bachelorette in previous years and were you familiar with contestants?
I had heard about The Bachelor and The Bachelorette and never really watched. The discussions about race really came to light, I think, because of Rachel being announced. I think the reaction is 'finally we have some diversity! There's an African American Bachelorette and it will lead to the cast being more diverse.' We were all aware of the different audience and the wider reach we would have. I had some of my friends saying that more African American men were going to get into (watching) this season. Personally, I grew up in a very diverse area and I knew going in to the show - where the audience is potentially mostly white - what we were getting ourselves into. That didn't really stop us. We all know how to handle ourselves in a given situation –
Except for Lee. At the time I didn't know it. Now I get angry when I think about it and I see how everything played out. However, the minorities on the show knew what to expect and we knew how to handle ourselves.
I don't remember you and Lee having words.
No, we did. I mean...that's the thing. What everybody sees is the edited version. We had a conversation but they didn't show it.
Watching recently, I was extremely furious about how he treated Kenny, one of my closest friends in the house, one of the best guys I ever met and the fact that Lee tried to provoke him and to portray him as 'aggressive," that really angered me.
When Lee called Kenny "aggressive," did the guys view it as Lee trying to spotlight some sort of racial stereotype? Viewers were all questioning Lee's motivations since it was discovered that he had written some racially charged tweets in the past.
I can totally understand how viewers might think we all knew what was going on the entire time, but not all of us were aware about what was happening between specific cast mates. I knew that Kenny and Lee had a conversation, but I didn't know exactly what Lee had said. Seeing exactly what was said when I watched the show later on at home, we definitely would have had an issue had we all known then. I don't know if it's ignorance here or if it's Lee being smarter, trying to come in and stir the pot. We saw in some of his interviews that he likes stirring the pot. He could be saying trigger words on purpose to Kenny just to get under his skin. Had we all seen exactly how it played out, it would have resonated with everyone in the house.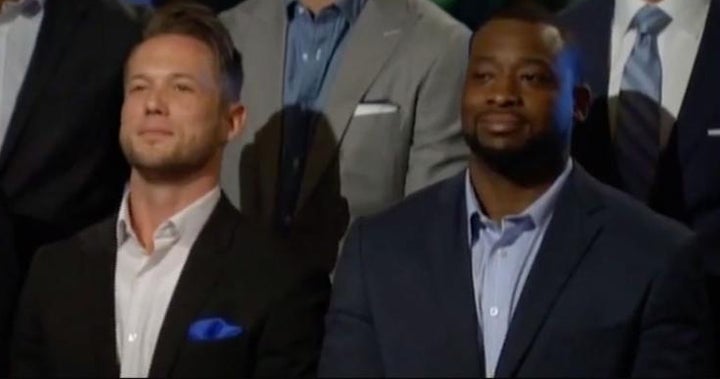 What were your thoughts watching Josiah? He seems larger than life and very sure of himself, he kind of rubbed your fellow cast mate Iggy the wrong way, and I have to say, I heard a podcast interview and it seems you guys all get along now. (That is, except for Lee who is nowhere to be found. I actually tried to track him down to see what he might have to say for himself.)
What I love and what my group chat on Facebook (of the guys who were contestants) loves is that we don't know a lot of stuff that people say. Like we don't know what they said in their interviews during filming. It's great to see it on TV and it's funny because we KNOW the people now. For instance, I know Josiah is a confident guy and that he does it to be funny. People see him as cocky, but he does things to get a laugh and to get a rise out of people. Getting a chance to sit back and watch him thinking he gets the first impression rose and then Brian gets it…that was just funny to watch!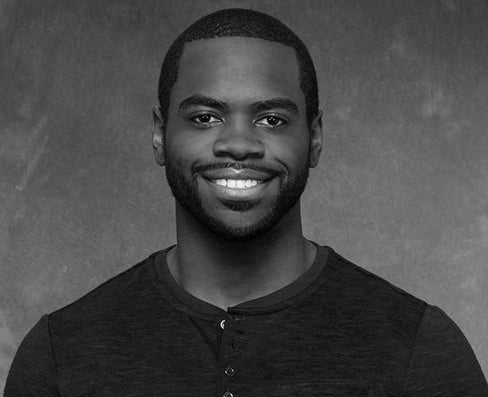 A fan named Kay D. asks: Do you view this season as the turning point for the entire franchise? Do you think the show (The Bachelor and The Bachelorette) will go back to having mostly white contestants or continue to show diversity?
This (season) has shown the network positive things that can happen when they have a diverse cast. Rachel has this appeal to the masses. Every white person that talked to me about the show and about Rachel before the show had great things to say about her. I think that translates and the network will be able to say 'we saw a good person who is embraced by everyone (regardless of race).' The viewer turnout has also been a good thing. I do think they'll try to go for a more diverse cast.
Are you involved with Bachelor in Paradise?
I will be on the upcoming season. I can't say very much, but long story short, I'm not done with the franchise yet. We're waiting to get some final information and we should know something shortly.
Were you there when production for Bachelor in Paradise had to be suspended?
Christina L., another fan, says she loves you and she's single. She wants to know when Lee started to show his true colors. Was he a snake from day one or did it begin after Demario was asked to leave?
I would say, probably after the second rose ceremony he started to make some comments that were random and we couldn't really pinpoint what was going on, but he was starting to show his true colors a bit. That had nothing to do with Demario leaving.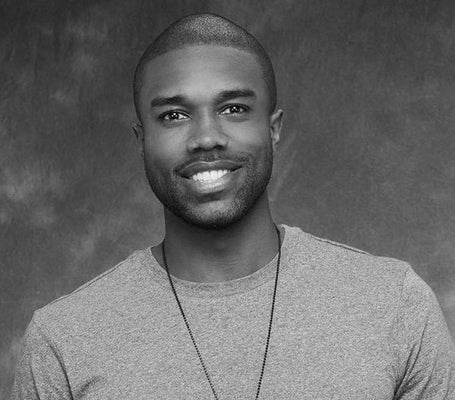 I heard on Reality Life with Kate Casey that Demario is also on your group chat to discuss the episodes. I'm assuming you're cool with him after he was eliminated by Rachel for perhaps having a girlfriend during this process?
You didn't think something like that would happen, but Demario addressed it with the media afterwards and said there was some confusion about the status of that relationship. When Rachel told us she sent him home, we had no idea what had happened (that a woman came on and said she was still involved with Demario) until she disclosed it. We were just in shock because when he went off to talk to Rachel, we thought it was for one-on-one time. The last thing we expected was for him to get sent home. I think Rachel knows exactly what she wants and she's a great person to take on this duty to be the first African American Bachelorette. She doesn't want anything to derail her from doing this process the right way. She sees this as a potential way to weed someone out. 'I'm not going to deal with any nonsense and I'm going to send him home.' What makes it harder (for the person going home) is the fact that she is a lawyer by trade. She is known for poking holes in stories. That's what she does as part of her work and I think she knew 'I'm not dealing with any of the BS and I'll see you later.'
Hannah H. points to fans on social media who criticized Rachel for eliminating most of the black contestants. What are your thoughts on that?
I honestly don't think we, the contestants, thought in those terms. She's here to find love, not to find a black man who will give her love. I think there are two segments of people out there: one would like her to pick a black man at the end and others would like to see her at least keep some of these men around before she picks whoever she picks. There was probably a lot of pressure on her about how things would be perceived, but in 2017 there are so many interracial couples. I don't see why her story should be any different. Just because she's on a national show, I don't think she has to pick a black man because she's the first black Bachelorette.
At the end of the day, she's the one that's going to get engaged and then marry that person, not anyone else. She was open about the fact that she had never brought a white guy home to her father, so that makes me think that before this she dated heavily African Americans. What people have to understand is that there was a small pool of guys and there were only 13 of us who were black. You can't say that just because she doesn't pick one of us, she doesn't date black guys.
Did you see how fans were posting #DiggyForBachelor on Twitter? What do you think of people wanting to see you as The Bachelor?
I did see the #DiggyForBachelor and that would be a separate conversation! I'd be open to it…but we would have to see.
The Bachelorette airs Monday nights at 8/7c on ABC.
Related
Popular in the Community