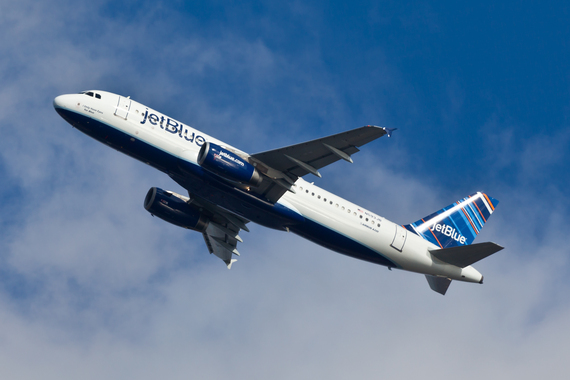 JetBlue's new fees were announced on Tuesday and go into effect for all ticket purchases made from today on.
JetBlue's fares now break down into four categories: Blue, Blue Plus, Blue Flex, and Mint, with Blue class being the most basic and Mint being the equivalent of their business-class product on long-haul flights.
For the most basic fare options, checked bags are no longer included. However, Blue Plus includes one free checked bag, while Blue Flex and Mint include two. Carry-on bags and personal items are still permitted and complimentary.
The most notable change, beside the addition of bag fees, is that Blue Flex tickets don't incur cancellation or change fees. This can be a super-valuable option for travelers whose plans may change at the last minute. Additionally, TrueBlue booking bonuses online are highest with Blue Flex tickets, so you can really rack up additional points on certain bookings.
Aside from TrueBlue booking bonuses, the other fees (for meals, Wi-Fi, DirecTV, and so on) remain the same. And JetBlue's famous snacks and soft-drink service remain complimentary as ever.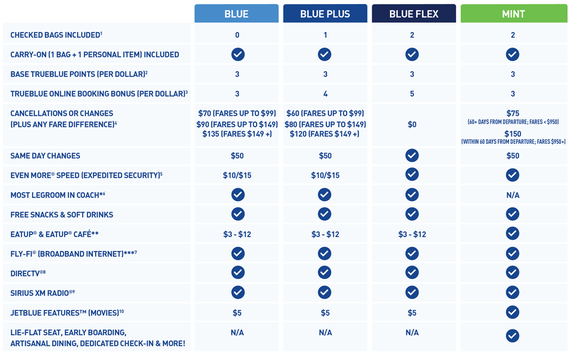 And here are the new checked bag fees:

This article originally appeared on Hopper.com, the home of the mobile app that tells you when to fly and buy and where you should be going.